Rancang Bangun Sistem E-Recruitment Karyawan pada PT Haleyora Powerindo
Tukino Tukino

Putera Batam University

Amrizal Amrizal

Putera Batam University
Abstract
Information technology that can be used in this recruitment process is the recruitment of employees for web-based companies, smartphones and so on. e-Recruitment is a system that assists in the recruitment process of employees when selecting employees for recruitment at companies or at certain agencies. With an integrated employee recruitment system it will also make it easier for admins to control applicants who meet criteria and those who do not meet the criteria. Information technology-based e-recruitment can also be implemented for small companies to large companies. A website is a collection of pages that contain information stored on the internet that can be accessed or viewed via the internet network on devices that can access the internet itself such as computers. MySQL is one type of database server that is very popular, this is because MySQL uses SQL as the base language for accessing its database. MySQL is Open Source, this software is equipped with source code (code used to create MySQL), its executable form or code that can be run directly in the operating system UML (Unified Modeling Language) is a language for specification, visualization, building and documentation of an OO (Object-Oriented) based software system.
References
Ali, H., & Wangdra, T. (2010). Sistem Informasi Bisnis SI-Bis: Dalam Prospektif Keunggulan Kompotitif. Jakarta: Praninta Offset.
Arifudzaki, B., Somantri, M., & Fr, A. (2010). Aplikasi Sistem Informasi Persediaan Barang pada Perusahaan Ekspor Hasil Laut Berbasis Web, 12(4), 138–144.
Faizah, N. M., & Amelia, N. (2016). Perancangan Aplikasi Sistem Persediaan Sembako Pada Toko Harapan Baru, XI(152).
Husda, N. E. (2012). Pengantar Teknologi Informasi. Cetakan Pertama. Jakarta: Boduose.
Kuncoro, D. W. (2014). Analisis Dan Perancangan Sistem Kasir Dan Pendataan Stok Barang Pada Tata Distro Pacitan, 11(3), 33–39.
McLeod, R. J. (2010). Management Information System: Sistem Informasi Manajemen, Edisi 10. Jakarta: Salemba Empat.
O'Brien & Marakas. (2014). Management System Information. McGraw Hill,. New York.
Saputra, Agus. (2012). Trik dan Solusi Jitu Pemrograman PHP, PT. Elex Media Komputindo, Jakarta.
Turban, E. (2010). Information Technology for Management. Edisi Ketujuh. Yogyakarta: Andi Offset.
Tukino & Amrizal. (2017). Perancangan Sistem Informasi Pelaporan Transaksi Online Dengan Menggunakan Bahasa Pemrograman PHP dan MySQL Pada PT Pos Indonesia (Persero) Batam 29400. Jurnal TEKNOSI Universitas Andalas, Vol. 3, No. 1, April 2017, p-ISSN:2460-3465, e-ISSN:2476-8812, p199-210.
Tukino. (2016). Perancangan Sistem Informasi Manajemen Proyek Penggaksessan Dokumen Perakitan PCBA Di PT Surya Teknologi Batam Berbasis Web. Jurnal TEKNOSI Universitas Andalas, Vol. 2, No. 3, Desember 2016, p-ISSN:2460-3465, e-ISSN:2476-8812, p67-84.
Wibowo, A., Gunadi, K., & Santoso, B. H. (2016). Layanan Informasi Pekerjaan Online Berbasis Web Services. Jurnal TEKNOSI Universitas Andalas, Vol. 2, No. 3, Desember 2016, p-ISSN:2460-3465, e-ISSN:2476-8812, p149-156.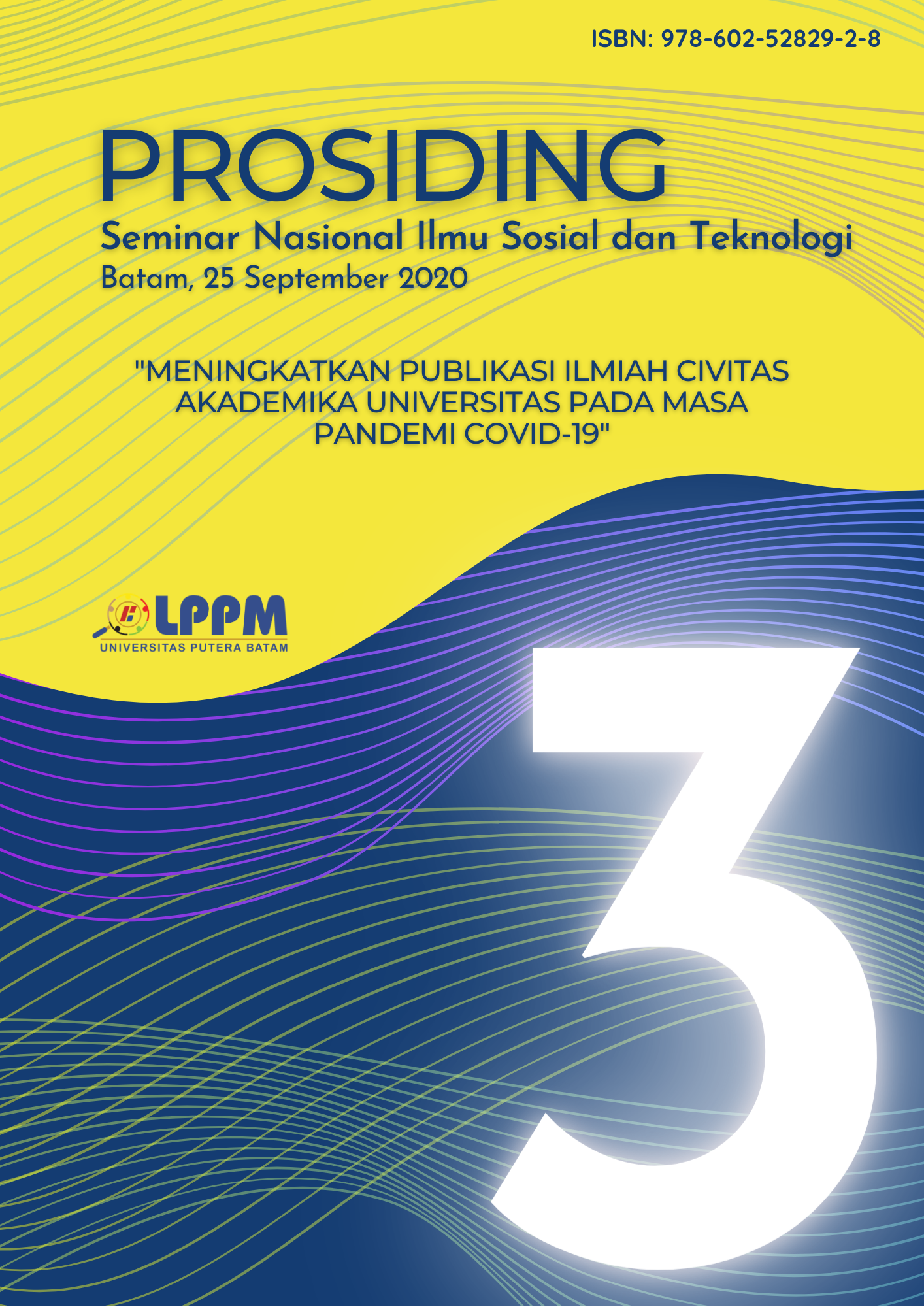 This work is licensed under a Creative Commons Attribution 4.0 International License.