Rancang Sistem Kamus Hukum Untuk Aplikasi Android
Nia Ekawati

Rizki Tri Anugrah Bhakti
Abstract
The legal environment is divided into two parts of criminal law and civil law. Based on these two parts there are some terms of foreign terms that are used, but not necessarily the legal person himself who just started learning will quickly remember it. The legal dictionary application helps legal people who are new to learning foreign terms in legal language, with the design process helping the application process in a more detailed direction. In addition, it helps practitioners in the practical legal environment use it, by looking at one application all the required data or information can be searched. The tools of this legal dictionary app are smartphones or smartphone smartphones that are more popular in the community as smartphones. Smartphones are now very close to the communication needs of all people, so the design of the application in the future does not rule out the possibility of being able to be used through Android-based smartphone phones. The formulation of the problem in this research is how to design a legal dictionary system with the help of android application. While the purpose of this study is to design a legal dictionary system with the help of an android application. Based on the results of the research design of a legal dictionary system, then with the help of an android application can help people who are less aware of the system can understand the workings of the system in detail. Starting from the initial view to how to find data on the dictionary.
References
Belina, E., Fakruddin, P., & Batubara, R. (2013). PERANCANGAN DAN IMPLEMENTASI APLIKASI E-LEARNING VERSI MOBILE BERBASIS ANDROID. SINGUDA ENSIKOM, VOL. 4 NO., 76–41. Retrieved from http://jurnal.usu.ac.id/singuda_ensikom/article/viewFile/4138/2344
Christine, K. K. (2011). Pengantar Ilmu Hukum Indonesia. Jakarta: Rineka Cipta.
Inet.detik.com. (2015). Android Kuasai Asia Tenggara, di Indonesia Paling Juara (p. 1). Retrieved from https://inet.detik.com/consumer/d-3054169/android-kuasai-asia-tenggara-di-indonesia-paling-juara
Kominfo.go.id. (2014). Pengguna Internet Indonesi Nomor Enam Dunia (p. 1). Retrieved from https://kominfo.go.id/content/detail/4286/pengguna-internet-indonesia-nomor-enam-dunia/0/sorotan_media
Kurniawan, D. E. S. R. I. (2013). Aplikasi Kamus Aneka Bahasa Daerah Berbasis Smartphone Android (p. 5). Pekanbaru.
Maimunah, Hariyansyah, & Jihadi, G. (2017). Rancang Bangun Sistem Aplikasi Penyewaan Lapangan. Seminar Nasional Teknologi Informasi Dan Multimedia 2017, 7–12.
Moeljatno. (2008). Asas-Asas Hukum Pidana. Jakarta: Rineka Cipta.
Moleong. J. Lexy. (2011). Meteorologi Penelitian Kualitatif (Edisi Revi). Bandung: PT Remaja Rosdakarya.
Muhammad, A. (2010). Hukum Perdata Indonesia. PT Citra Aditya Bakti.
P, I. G. N. D., Wp, S. P., & Anindito, K. (2012). PERANCANGAN APLIKASI MOBILE CITY DIRECTORY YOGYAKARTA BERBASIS ANDROID. Proceeding Sentika, 2012(Sentika), 136–142. Retrieved from https://fti.uajy.ac.id/sentika/publikasi/makalah/2012/2012-18.pdf
Patilima, H. (2011). Metode Penelitian Kualitatif. Bandung: Alfabeta.
Putra, P. K., & Santoso, P. (2013). Aplikasi Toko Tas Online Berbasis Android. Dimensi Teknik Elektro, 1(1), 12–17.
Putra, R. P., Riyadi, A., & Wardani, S. (2017). Rancang Bangun Sistem Informasi Persewaan Dan Penjualan Properti Di Diy Berbasis Web. SEMINAR NASIONAL Dinamika Informatika 2017 Universitas PGRI Yogyakarta., 302–311.
Santoso, I. (2009). Interaksi Manusia dan Komputer. Yogyakarta: Andi.
Sanyoto. (2008). Penegakan Hukum Di Indonesia. Jurnal Dinamika Hukum, 8(3), 1–6.
Supriyono, Heru; Saputra, Ardhiyatama Nur; Sudarmilah, E. (2014). Rancang Bangun Aplikasi Pembelajaran Hadis Untuk Perangkat Mobile Berbasis Android. Jurnal Informatika, 8(2), 14.
Wikipedia.org. (2017). Andorid (Sistem Operasi) (p. 1). Retrieved from https://id.wikipedia.org/wiki/Android_(sistem_operasi)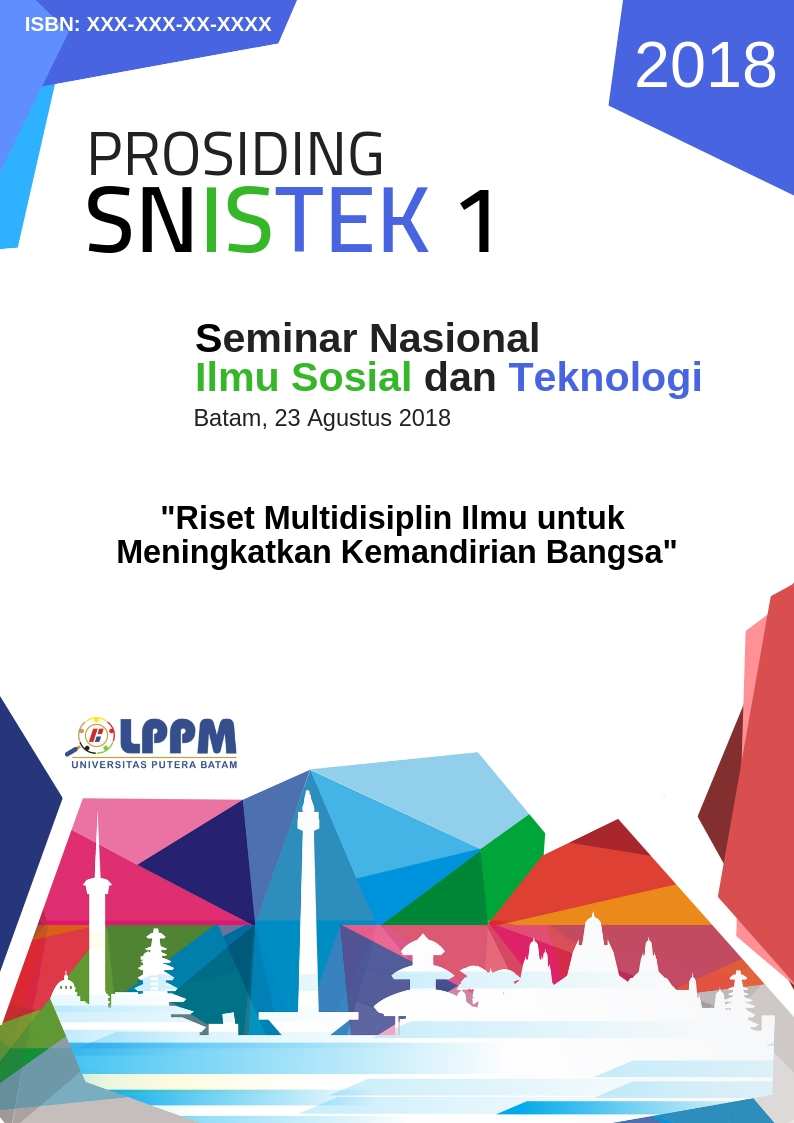 This work is licensed under a Creative Commons Attribution 4.0 International License.