RELAYOUT TATA LETAK GUDANG BARANG DENGAN MENGGUNAKAN METODE DEDICATED STORAGE
Delia Meldra

Husor Mangibul Purba
Abstract
The results of this research is to calculate the total reduction in material handling withinthe warehouse current conditions, on the proposals 1 and 2 and counting the proposedreduction in the total distance of material handling. The results obtained in the initialconditions is 1305.1 m, whereas the proposed one condition, namely a decrease of 1137.07 m168.03 m with a percentage of 12.87% decline, and on condition that the proposed 2 933.28m decreased by 371.83 m from the initial conditions with the percentage of 28.50% decline.This result is a total trip takes material handling for storing and sending existing paintwarehouse.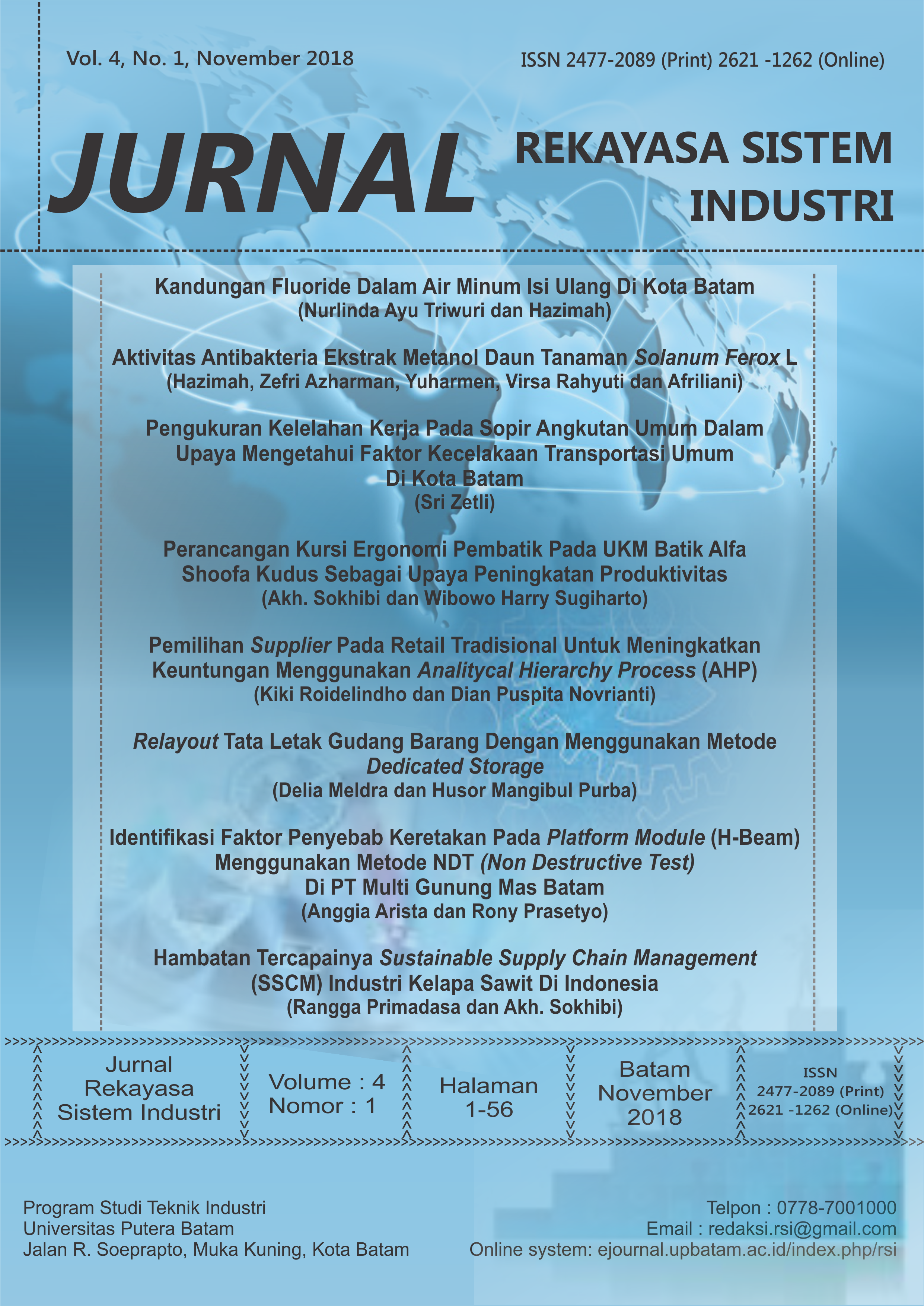 How to Cite
MELDRA, Delia; PURBA, Husor Mangibul. RELAYOUT TATA LETAK GUDANG BARANG DENGAN MENGGUNAKAN METODE DEDICATED STORAGE.
JURNAL REKAYASA SISTEM INDUSTRI
, [S.l.], v. 4, n. 1, p. 32-39, nov. 2018. ISSN 2621-1262. Available at: <
http://ejournal.upbatam.ac.id/index.php/rsi/article/view/813
>. Date accessed: 21 feb. 2019.