PENGARUH KUALITAS PELAYANAN DAN KINERJA KARYAWAN TERHADAP KEPUASAN PASIEN BPJS RAWAT INAP DI RSUD EMBUNG FATIMAH
Natalia Merycristia Ningsih

Universitas Putera Batam

Timbul Dompak

Universitas Putera Batam
Abstract
This research to examine the effect of Service Quality and Employee Performance on the Satisfaction of BPJS Patients hospitalized in Embung Fatimah Hospital. This type of research uses quantitative research. This study uses a questionnaire method which is the process of collecting data by making questions or statements, then submitted to respondents. The number of respondents was 30. Data processing and analysis techniques in this study used the classical assumption test, descriptive analysis, multiple linear analysis, and coefficient of determination analysis. This study shows that the independent variables namely Service Quality partially have a positive effect on Patient Satisfaction with the results of t-count calculation of 2.222> t-table with the acquisition of 1.703. The test results of Employee Performance variables also show a positive relationship with the results of the calculation of t-count of 1.256> t-table with the obtained value of 1.703. Service Quality and Employee Performance variables simultaneously influence Patient Satisfaction with the acquisition of f-counts of 4.289. By looking at this research, it is expected that the leaders of the Embung Fatimah Hospital will always be open and accept any complaints from patients or communities who use services and provide solutions.
References
Dewi, M. (2016). Pengaruh Kualitas Pelayanan terhadap Kepuasan Pasien Pengguna BPJS pada Rumah Sakit Rehabilitasi Medik Kabupaten Aceh Timur. Manajemen Dan Keuangan,
Hardiyansyah. (2011). Kualitas Pelayanan Publik (1st ed.). Yogyakarta: Gava Media.
Keban, T. Y. (2009). Enam Dimensi Strategis Administrasi Publik (2nd ed.). Yogyakarta: Penerbit Gava
Media. Nur'Aini, F. (2017). Panduan Praktis Evaluasi Kinerja Karyawan (1st ed.). Yogyakarta: Quadrant.
Priansa, D. J. (2017). Perilaku Konsumen dalam Persaingan Bisnis Kontemporer. Bandung: ALFABETA, CV.
Zakrimal. (2019). A COMPARATIVE STUDY : GENETIC STRUCTURALISM ON JANE EYRE AND THE GREAT GATSBY proposes that comparative literature engages a. Jurnal Basis, 6(1), 1–12. https://doi.org/10.33884/basisupb.v6i1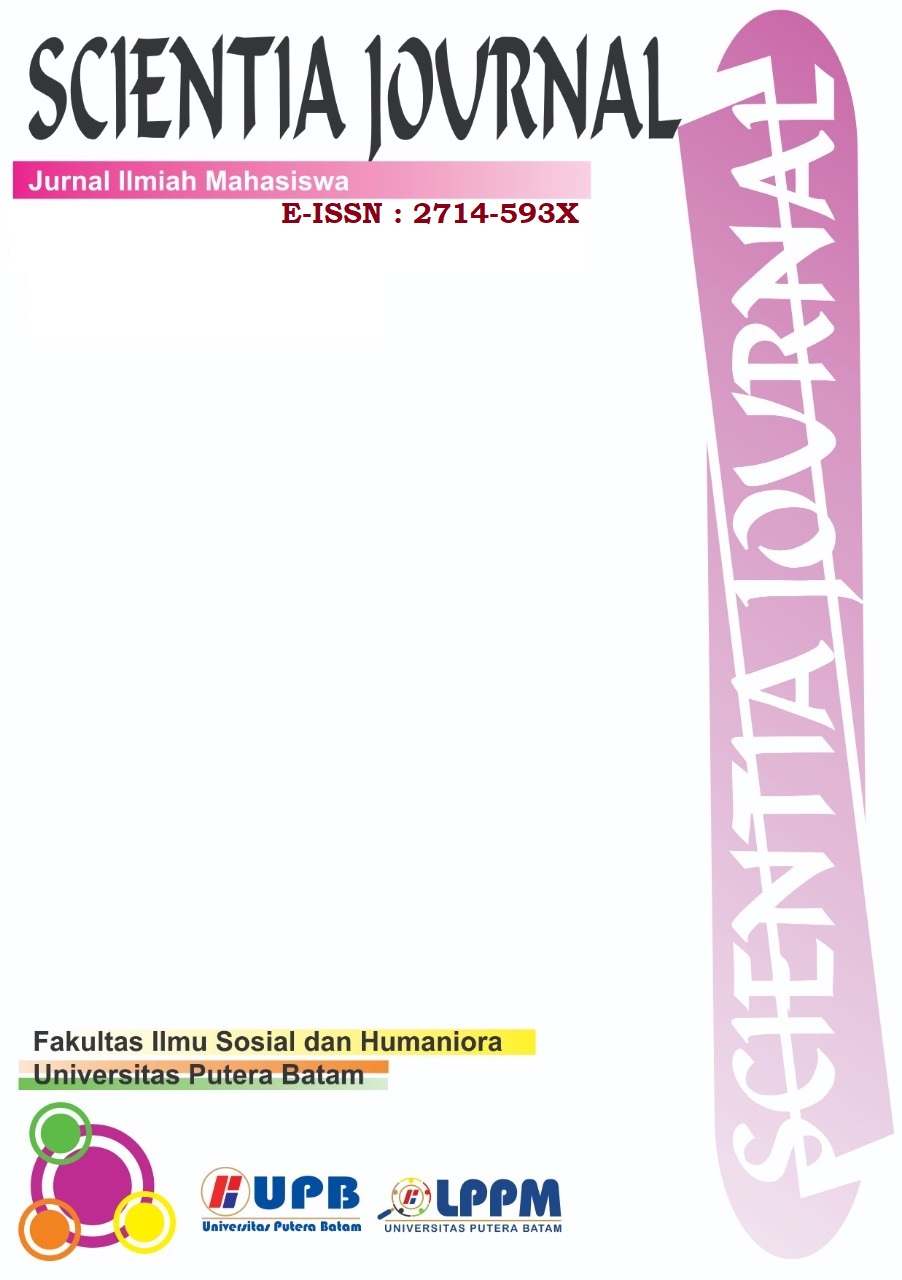 How to Cite
NINGSIH, Natalia Merycristia; DOMPAK, Timbul. PENGARUH KUALITAS PELAYANAN DAN KINERJA KARYAWAN TERHADAP KEPUASAN PASIEN BPJS RAWAT INAP DI RSUD EMBUNG FATIMAH.
SCIENTIA JOURNAL : Jurnal Ilmiah Mahasiswa
, [S.l.], v. 1, n. 2, july 2019. ISSN 2714-593X. Available at: <
http://ejournal.upbatam.ac.id/index.php/scientia_journal/article/view/2517
>. Date accessed: 25 feb. 2021.