PENGARUH KEBIJAKAN DEVIDEN, PROFITABILITAS DAN SOLVABILITAS TERHADAP HARGA SAHAM PERUSAHAAN MANUFAKTUR DIBURSA EFEK INDONESIA
Rini Wulandari

Universitas Putera Batam

Argo Putra Prima

Universitas Putera Batam
Abstract
This research was conducted aimed  at testing and analyzing the effect on Deviden Policy, profitability and solvency on manufacturing componies in the plastik and packaging sectors listed on the Indonesian Stock Exchange period 2013-2017. The type  of data used was purposive sampling and the number of samples used was 7 plastic and packaging companies. Devidend policy variables, profitbility  and solvency as independent variables, stock princes as the dependent variable. This data collection is done by observing the financial statements of plastik ang packanging componies  on the Indonesian Stock Exchange. The result of classical assumption test show normal distribution data. The result of study prove that dividend policy partially does not have significant effect on stock princes, profitability has a significant effect on stock prices and solvency has a significant effect on stock prices. Dividend policy, profitability, and solvency simultaneously have a significant effect on stock prices in plastik and packaging componies listed on the stock exchange.
References
Amanah, R., Atmanto, D., & Azizah Farah, D. (2014). Pengaruh Rasio Likuiditas Dan Rasio Profitabilitas Terhadap Harga Saham.
Datu V, C., & Maredesa, D. (2017). Pengaruh Devidend Per Share Dan Earning Per Share Terhadap Harga Saham.
Ghozali, I. (2013). Aplikasi Analisis Multivariat dengan Program IBM SPSS 21 (7th ed.). Semarang: Penerbit Universitas Diponegoro.
Irham, F. (2013). Analisis laporan keuangan. Bandung: ALFABETA. K.R.Sumbramanyam, & John, W. j. (2010). Analisis laporan keuangan. Jakarta: Salemba empat.
Kamaludin, & Indriani, R. (2011). Manajemen keuangan. Bengkulu: Mandar maju.
Martono, N. (2010). Metode pnelitian kuantitatif. Jakarta: Rajawali pers.
Priyatno, D. (2010). Teknik Mudah dan Cepat Melakukan Analisis Data Penelitian dengan SPSS dan Tanya Jawab Ujian Pendadaran. Yogyakarta: Gaya Media.
Santoso, S. (2009). Panduan lengkap menguasai statistic dengan spss. Jakarta: PT. Elex media komputindo.
Sugiyono. (2012). Metode penelitian kuantitatif, kualitatif dan RND. Bandung: ALFABETA.
Tampubolon, M. (2013). Manajemen keuangan. Jakarta: Wacana media.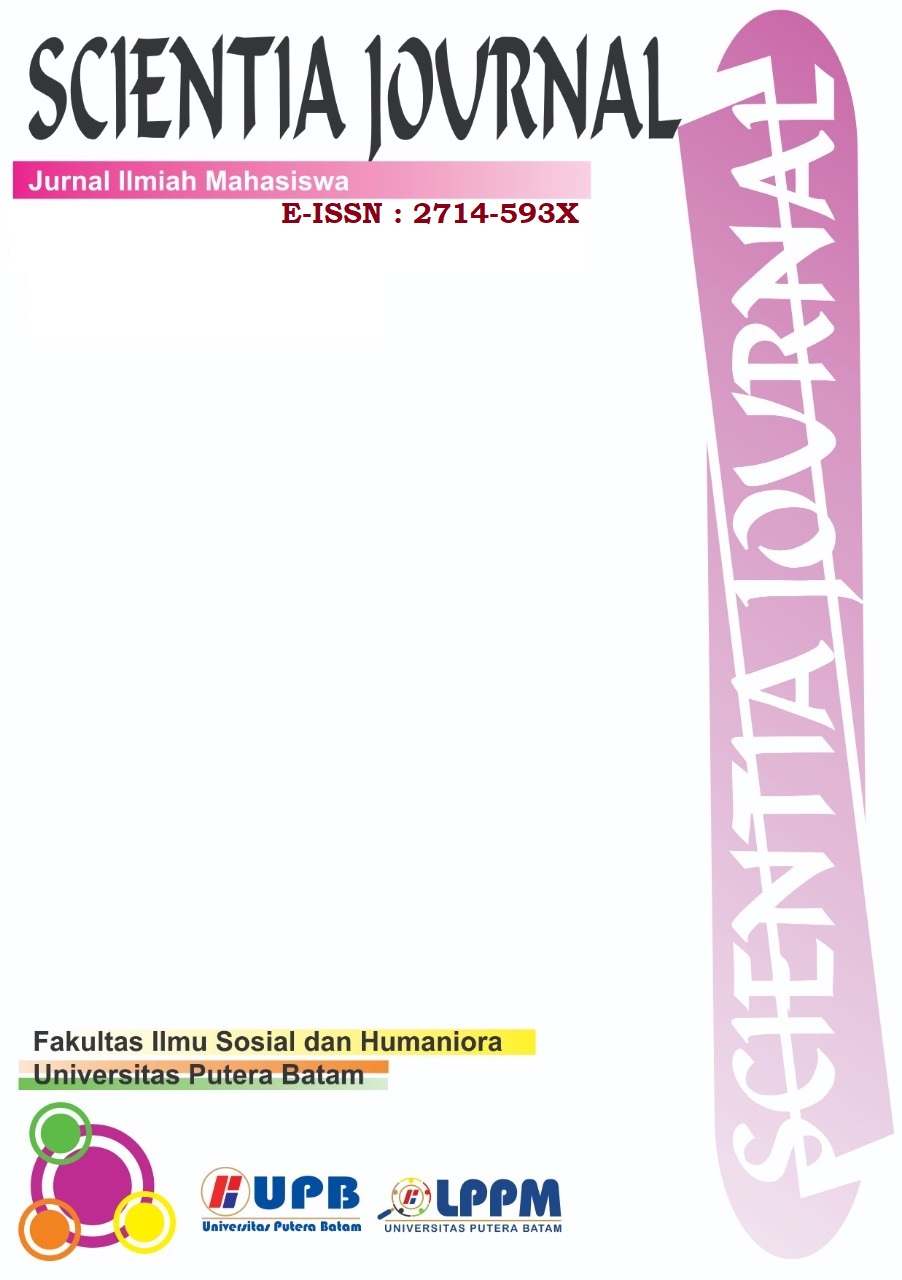 How to Cite
WULANDARI, Rini; PRIMA, Argo Putra. PENGARUH KEBIJAKAN DEVIDEN, PROFITABILITAS DAN SOLVABILITAS TERHADAP HARGA SAHAM PERUSAHAAN MANUFAKTUR DIBURSA EFEK INDONESIA.
SCIENTIA JOURNAL : Jurnal Ilmiah Mahasiswa
, [S.l.], v. 1, n. 2, july 2019. ISSN 2714-593X. Available at: <
http://ejournal.upbatam.ac.id/index.php/scientia_journal/article/view/2572
>. Date accessed: 25 feb. 2021.