PELAKSANAAN UNDANG-UNDANG NOMOR 12 TAHUN 1995 TENTANG PEMASYARAKATAN TERHADAP PEMBEBASAN BERSYARAT BAGI NARAPIDANA (STUDI PADA LEMBAGA PEMASYARAKATAN KELAS II A KOTA BATAM)
Elisabert Maria Novena Nainggolan

Universitas Putera Batam

Ukas Ukas

Universitas Putera Batam
Abstract
In general, every process in an implementation that exists in Indonesia Based on existing regulations that are valid in a country is no exception in Indonesia, 1945 Constitution of the Republic of Indonesia is main legal source with the Pancasila. Based on the 1945 Constitution, the government makes laws and regulations concerning the legal basis for correctional and parole. Every crime is a social deviation that often occurs in community life. Indonesia is a country that has a very high level of territory, before any particular region. Defenders of crime were summoned by inmates, who had been convicted by judges and sentenced according to their considerations and also related to the institution called the Public Institution, to obtain support and education and direction for the purposes of suppression and assignment of good ahklak after they left or free. One of the efforts made by the government or the authorities for the perpetrators of crime is by giving prisoners relief or the so-called parole, where the implementation must be carried out by prisoners who have gone through two-thirds of their detention period and the period of relationship building and behavior in the correctional facility.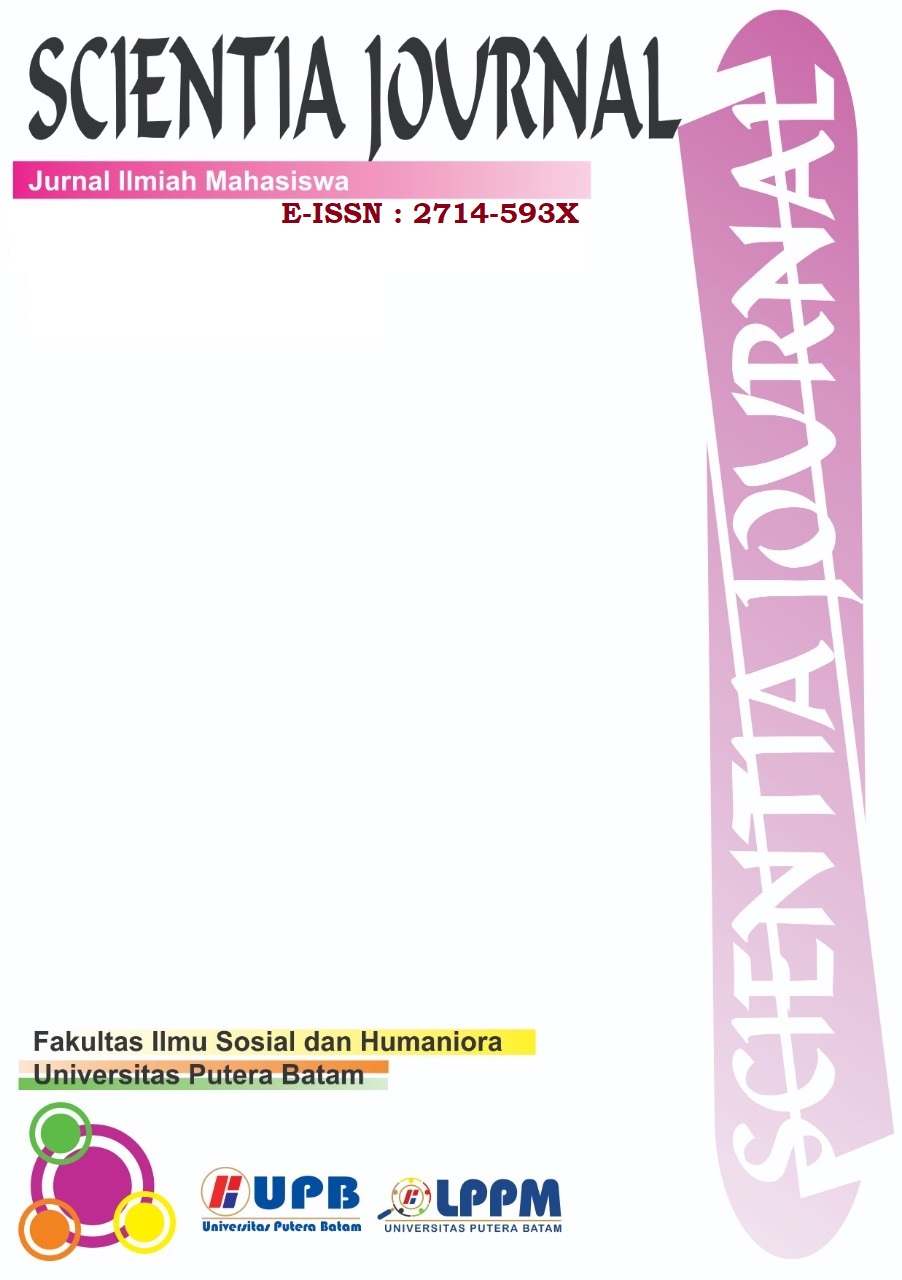 How to Cite
NAINGGOLAN, Elisabert Maria Novena; UKAS, Ukas. PELAKSANAAN UNDANG-UNDANG NOMOR 12 TAHUN 1995 TENTANG PEMASYARAKATAN TERHADAP PEMBEBASAN BERSYARAT BAGI NARAPIDANA (STUDI PADA LEMBAGA PEMASYARAKATAN KELAS II A KOTA BATAM).
SCIENTIA JOURNAL : Jurnal Ilmiah Mahasiswa
, [S.l.], v. 1, n. 2, july 2019. ISSN 2714-593X. Available at: <
http://ejournal.upbatam.ac.id/index.php/scientia_journal/article/view/2607
>. Date accessed: 01 mar. 2021.