PENGARUH BIAYA PRODUKSI, BIAYA PROMOSI DAN VOLUME PENJUALAN TERHADAP LABA PADA PERUSAHAAN MANUFAKTUR YANG TERDAFTAR DI BURSA EFEK INDONESIA
Ika Noviani

Universitas Putera Batam

Handra Tipa

Universitas Putera Batam
Abstract
This study aims toidetermine theieffect of production costs, promotionicosts andisales volume on profits in manufacturing companies listed on the Indonesia Stock Exchange for the period 2013-2017. The population inithis study is aicompany found in theiconsumer goods industry sector listed on theiIndonesia StockiExchange. The samplingitechnique uses purposive sampling. Theidependent variable in this study is profit. Independentivariables include: production costs, promotionicosts and sales volume. The analyticalimethod used is a multipleilinear regressionianalysis method using SPSS (Statistical Product andiService Solution) version 22. The sample used is 40 financial reports from 8 consumptionisector manufacturingicompaniesilisted on theiIndonesia StockiExchange. The sampleican be based on the following criteria: (1) Manufacturing companies of the consumer goods industry sector listed on the Indonesia StockiExchange from 2013-2017. (2) Data taken is financial statements in rupiah. (3) Availability and completeness of data during the period 2013-2017. The results showed that productionicosts and promotion costs did not significantly influence earnings, while sales volumeihad a significant effect on earnings.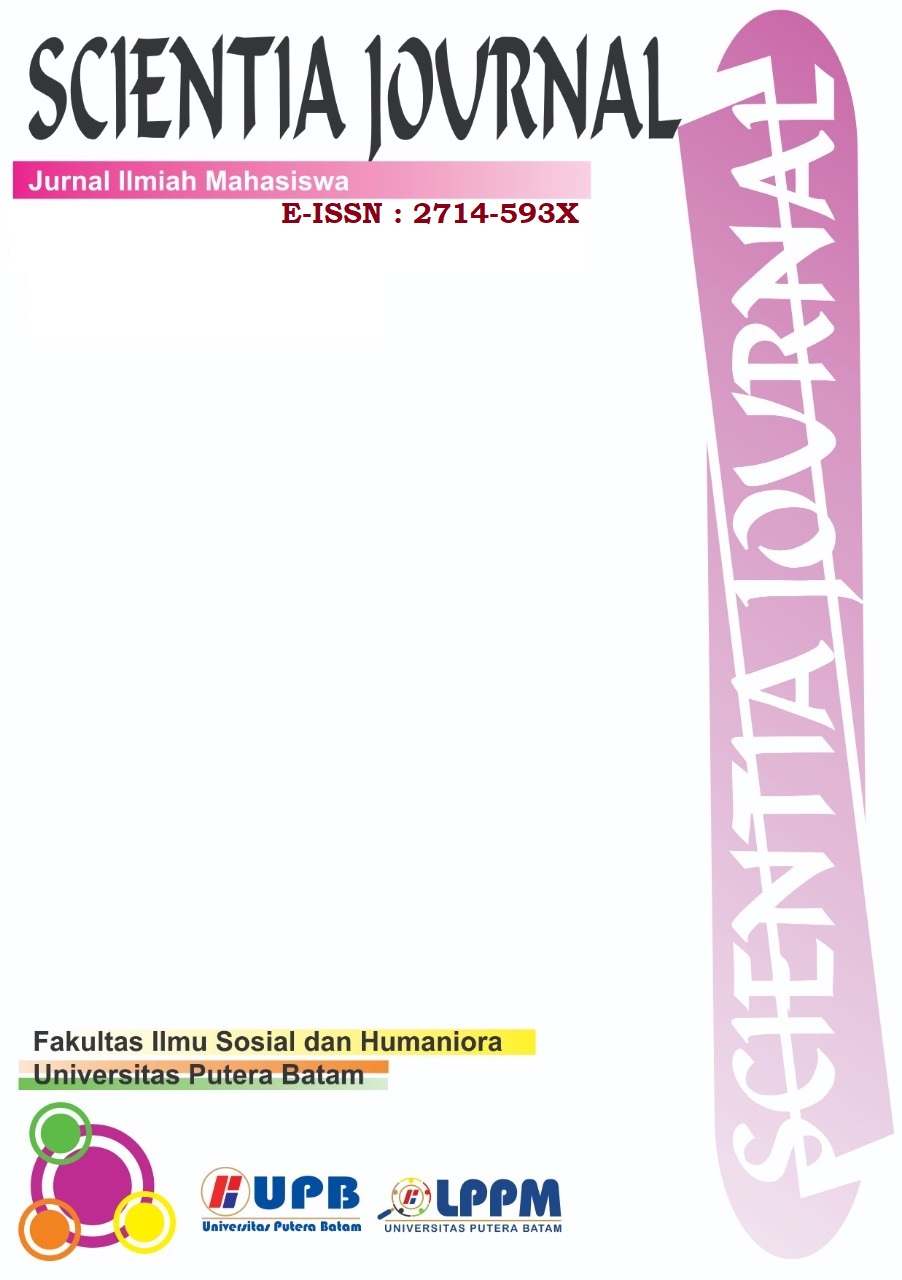 How to Cite
NOVIANI, Ika; TIPA, Handra. PENGARUH BIAYA PRODUKSI, BIAYA PROMOSI DAN VOLUME PENJUALAN TERHADAP LABA PADA PERUSAHAAN MANUFAKTUR YANG TERDAFTAR DI BURSA EFEK INDONESIA.
SCIENTIA JOURNAL : Jurnal Ilmiah Mahasiswa
, [S.l.], v. 1, n. 2, july 2019. ISSN 2714-593X. Available at: <
http://ejournal.upbatam.ac.id/index.php/scientia_journal/article/view/2634
>. Date accessed: 01 mar. 2021.