Introduction of Google My Business for the Utilization of Digital Marketing in the Era of E-Commerce & Social Media
Keywords:
Subcomtech, MSME businesses,Google My Bisnis, Digital Marketing, Training
Abstract
In the era of the industrial revolution 4.0 and increasingly incessant to become a society 5.0, SUBCOMTECH held a training & workshop on the use of technology at Ciputra World Surabaya Mall with technology training materials. One of the material is "the introduction of Google My Business for the use of digital marketing in the era of e-commerce & social media". The introduction of Google My Business for SMEs is felt to be appropriate because the features of the application and web features offered are suitable for MSME scale. Besides the list is free and can also be paid. Digital marketing for a company is a very important part today. No exception for MSME businesses (Micro, Small and Medium Enterprises) that require internet marketing publications for the continuity and added progress of their business. MSME managers are expected to have skills in internet promotion through digital devices, especially in publicizing products sold and places offered. When a UMKM manager has the ability to manage marketing through digital devices, making it easier to develop his business with wider sales, his products are more widely known and sought after. Therefore, it is necessary to implement the activities to conduct both training and creating a Google My Business application account regarding digital marketing in advancing the MSME sector.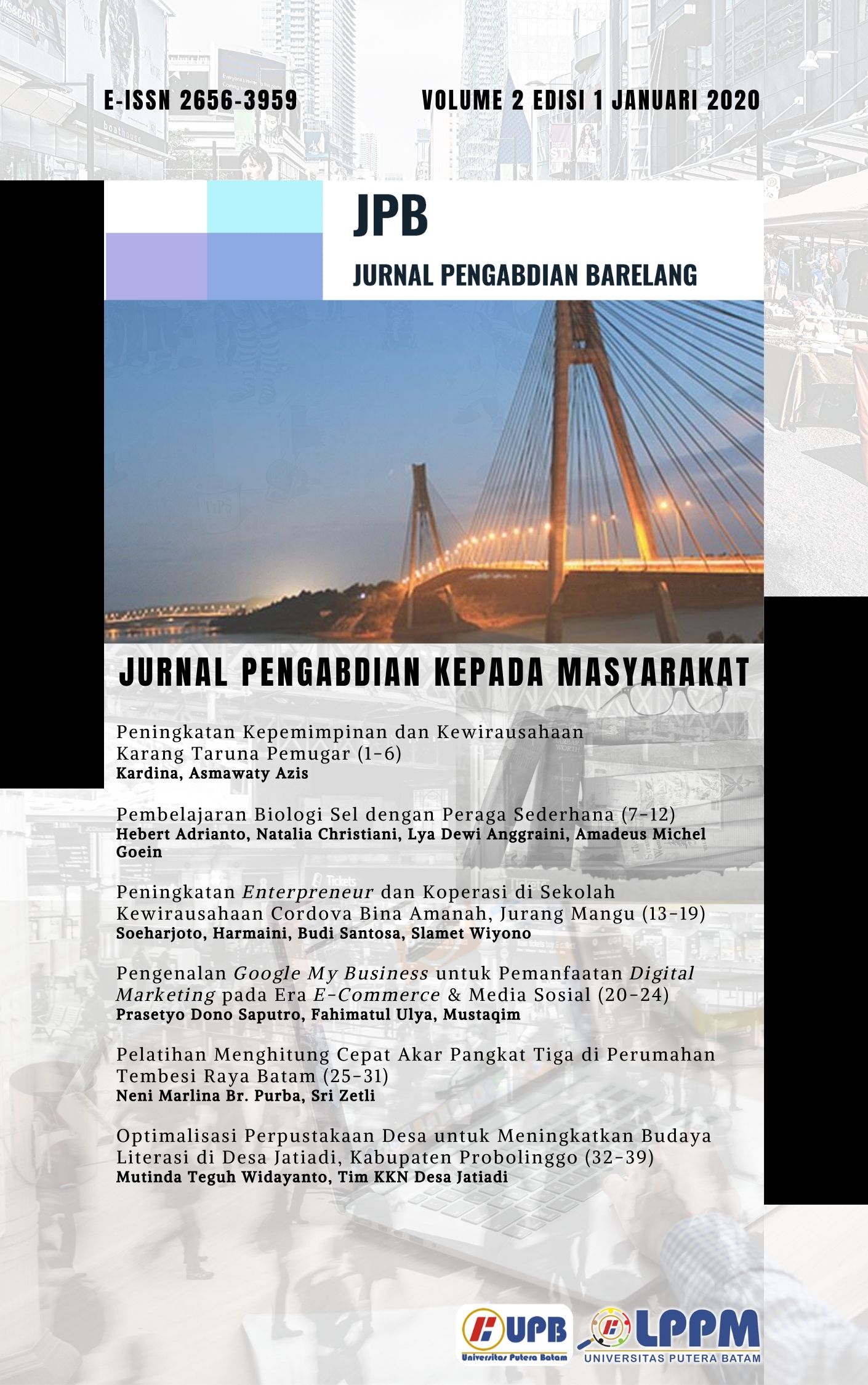 Downloads
How to Cite
saputro, prasetyo dono. (2020). Introduction of Google My Business for the Utilization of Digital Marketing in the Era of E-Commerce & Social Media. Jurnal Pengabdian Barelang, 2(01), 20–24. https://doi.org/10.33884/jpb.v2i01.1625