Sejarah Kekuasaan di Magelang: Era Klasik hingga Kolonial
Keywords:
Magelang, Negaragung, Vegetation, Staasgemeent
Abstract
Magelang was already old, long before the Dutch held the reins. Recorded in a number of inscriptions, Magelang had been favored by Mataram Kuno rulers due to the consideration of its prolific nature and location, in the center of Java. The local term "pakuning tengah pulo Jawa" (nail in the center of Java) is a cultural fact that confirms the geographical position of Magelang. Authority turnover did not make Magelang overturned by rulers. Mataram Islam assigned Magelang as their granary because of its good vegetation due to being surrounded by Mount Merapi, Merbabu, Sumbing, Sindoro, Andong, Ungaran, Telomoyo, and Menoreh. As a negaragung (core area) of Mataram Islam, Magelang had become agricultural product supplier. In 1817, Dutch East Indies government established Kedu as a separate residency. A year later, Magelang was made as the capital of Kedu Residency. In 1906, Magelang was appointed as an autonomous city. In 1926, Magelang gained status of stadsgemeente (town municipality) and had the right to regulate its own domestic. History of authority shows territorial changes in Magelang which adjusts the rulers' interests from time to time.
References
Arsip Ordonnantie 1929 Staadblad 1929 No.227 ANRI
De Graaf, H.J. 1987. Disintegrasi Mataram di Bawah Mangkurat l. Jakarta: Grafiti Pres.
Dimas Adhi Ratmoko. 2016. "Perkembangan Industri dan Perdagangan di Magelang (1908-1942)". Skripsi. Departemen Sejarah, FIB: UGM.
Jasmin S. 1971. Saduran Kitab Suci Sang Hyang Kamahayanikan. Jawa Tengah: UPD Perbuddhi.
Kusumahendra Dwi Saputro. 2016. "Trem dalam Kota: Pendayagunaan Tram Trayek Yogyakarta-Willem I di Kota Magelang 1898-1930-an." Tesis. Jurusan Pascasarjana Sejarah, FIB: UGM Yogyakarta.
Marwati Djoened Poesponegoro dan Nugroho Notosusanto. 1985. Sejarah Nasional Indonesia II. Jakarta: Departemen Pendidikan dan Kebudayaan.
Purnawan Basudono. 2012. Pengantar Sejarah Kota. Yogyakarta: Penerbit Ombak.
Ricklef, Merle. 2002. Yogyakarta di bawah Sultan Mangkubumi, 1749-1792: Sejarah Pembagian Jawa. Yogyakarta: Matabangsa.
Suhartono, dkk. 1993. Kondisi dan Potensi Lingkungan Sosial Budaya Kabupaten Magelang. Yogyakarta: Penelitian Fakultas Sastra UGM.
Sumartono. 1988. Sekilas Menelusuri Sejarah Magelang. Magelang: Departemen P dan K Kotamadya.
Sutjipto Wirjosuparto. 1957. Sejarah Bangunan Kuno Dieng, Jakarta: Kalimosodo.
Sutrisno Kustoyo. 1985. Sejarah Daerah Istimewa Yogyakarta Jakarta: Departemen Pendidikan dan Kebudayaan.
Tedy Harnawan. 2013. "Di Bawah Bayang-bayang Modernitas: Orang-orang Indo di Kota Magelang 1906-1943". Skripsi. Jurusan Sejarah, FIB: UGM Yogyakarta.
Volkstelling 1930. 1934. Batavia: Departement van Economische Zeken.
Wahyu Setyaningsih. 2014. Perkembangan Infrastruktur Kota Magelang (1900-1942). Tesis. S2 Sejarah, FIB: UGM Yogyakarta.
Wahyu Utami dan Widianingsih, Vini. 1935. Hal-hal yang Menarik dari Magelang. Terjemahan dari H.J. Sjouke, Watenswaardigheden van Magelang.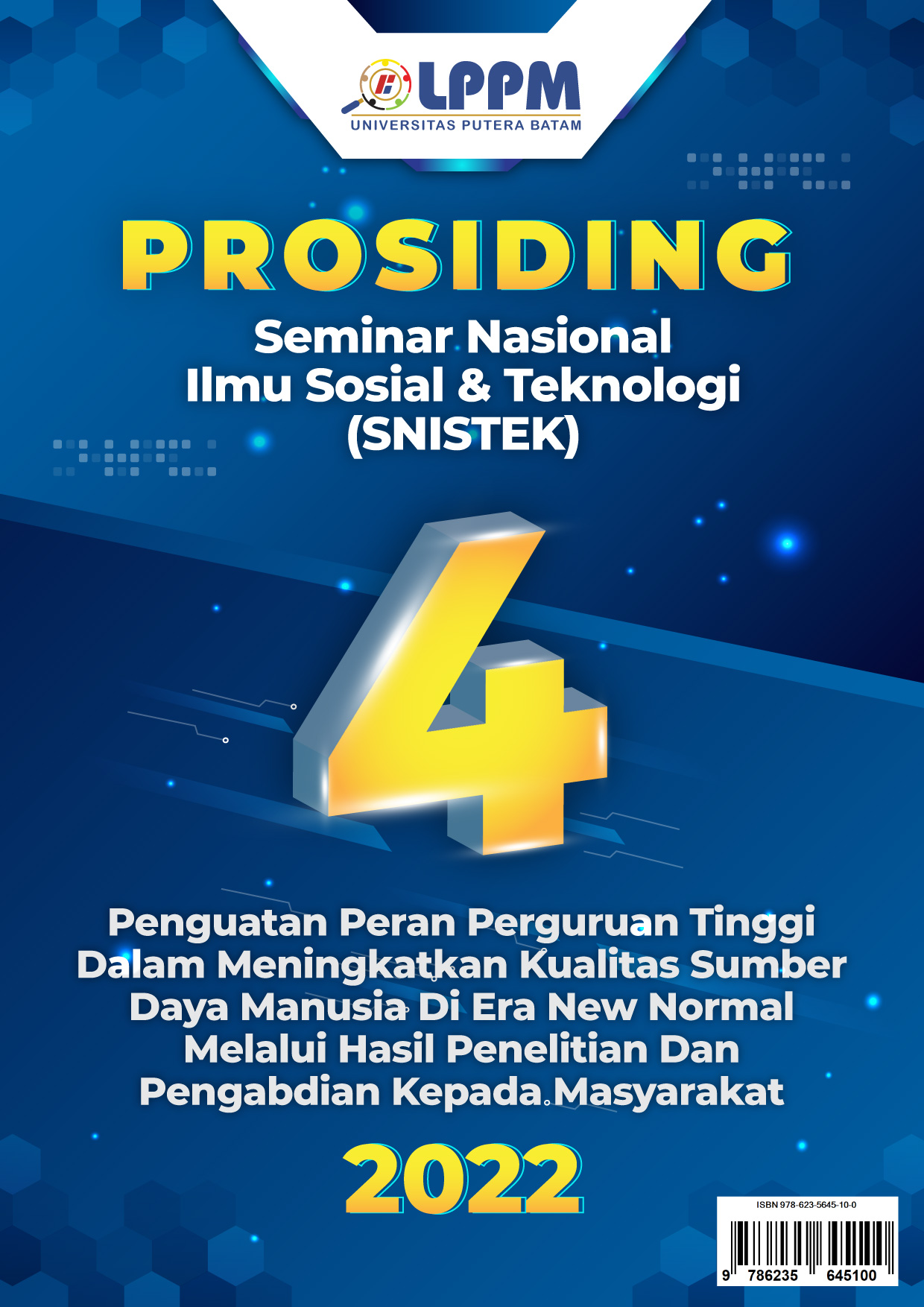 Downloads
License
Copyright (c) 2022 Prosiding Seminar Nasional Ilmu Sosial dan Teknologi (SNISTEK)
This work is licensed under a Creative Commons Attribution 4.0 International License.