Trend Riset Keteknikan Di Era New Normal: Peluang Dan Tantangan
Keywords:
Teknik, Scopus, Scimago, Covid 19, Riset
Abstract
Dilakukan kajian analisis tren perkembangan riset dan penelitian di bidang keteknikan selama masa pandemi Covid 19 dan masa New Normal. Kajian ini bertujuan untuk mengetahui perkembangan jumlah publikasi internasional di bidang keteknikan, mengetahui tren publikasi keteknikan yang dilakukan selama masa pandemi Covid 19 serta mengetahui tantangan dan peluang riset keteknikan untuk kedepannya. Pengumpulan data dilakukan dengan cara kajian beberapa literatur yang terkait dengan tren riset keteknikan kemudian dilakukan juga penelusuran terkait statistika perkembangan publikasi yang dilakukan peneliti-peneliti bidang teknik melalui Scopus dan Scimago dengan kata kunci engineering dengan kategori , judul artikel, abstrak dan kata kunci dalam kurun waktu 2020-2021. Data berupa jumlah publikasi pertahun, jurnal yang memuat artikel bidang engineering dianalisis menggunakan Microsoft Excel 2010. Sedangkan untuk trend perkembangan riset keteknikan dianalisis melalui kajian literatur dan data statistik dari website Scimago. Hasil penelitian menunjukkan bahwa perkembangan riset bidang keteknikan tahun 2020 yang terindeks Scopus mencapai 383234 publikasi. Publikasi internasional bidang engineering terbanyak dipublikasi pada jurnal Nature Biotechnology dengan total publikasi sebanyak 366. Sedangkan untuk bidang engineering yang paling banyak dilakukan publikasi yakni bidang electrical and electronic engineering sebanyak 226246 publikasi, kemudian bidang engineering (miscellaneous) sebanyak 130393 publikasi dan bidang mechanical engineering sebanyak 130050 publikasi. Untuk tren perekmbangan riset keteknikan yang banyak diminati selama tahun 2020-2021 lebih banyak melakukan kolaborasi dengan bidang medical guna membantu mengatasi masalah Covid 19.
References
Alam, Md. Nurul et al. 2016. Research on Astronomical Instrumentation, Methods, and Techniques (AIMT): A Scientometric Analysis. LIS Communications: A Quarterly eBulletin, 2(4): 2-12.
Balai Pengembangan Instrumentasi LIPI. 2018. Di http://bpi.lipi.go.id (akses 18 September 2018).
BPPT. 2020."Ekosistem Inovasi Lawan Covid-19 Bangun Indonesia Maju". Dalam INFOTEK MAJALAH INFORMASI TEKNOLOGI, Edisi Khusus, Jakarta.
Chen, Chaomei. 2003. Mapping Scientific: The Quest For Knowledge Visulization. London: Springer-Verlag. 223p.
De Looze, M.A., & Lemarie, J. 1997. Corpus Relevance Through Co-Word Analysis: An Application to Plants. Scientometrics, 39(3): 267-280.
Devos, Patrick. 2011. Research and Bibliometrics: A Long History. Clinics and Research in Hepatology and Gastroenterology, Volume 35, Issue 5, May, 336-337.
Elsevier. 2017. Content Policy and Selection. Di https://www.elsevier.com/solutions/scopus/content/content-policy-and-selection.
Glanzel, W. 2003. Bibliometrics as a Research Field: A Course on Theory and Application of Bibliometric Indicators. Di http://nsdl.niscair.res.in/jspui (akses 18 September 2018).
Heinze, Thomas et al. 2013. New Patterns of Scientific Growth: How Research Expanded after the Invention of Scanning Tunneling Microscopy and the Discovery of Buckminsterfullerenes. Journal of The American Society for Information Science and Technology, 1-15.
Hongjiang Yue. 2012. Mapping the Intellectual Structure by Co-Word: A Case of International Management Science.
https://www.scopus.com/home.uri
Kumar Singh, Jayendra. 2014. A Scientometric Analysis of Indian Journal of Pure and Applied Physics (2006-2010): A Study Based on Web of Science. Research Journal of Library Sciences, Vol.2(1), 7-12, February.
Leydesdorff, L., & Rafols, I. 2012. Interactive Overlays: A New Method for Generating Global Journal Maps from Web-of-Science Data. Journal of Informetrics, 6, 318– 332.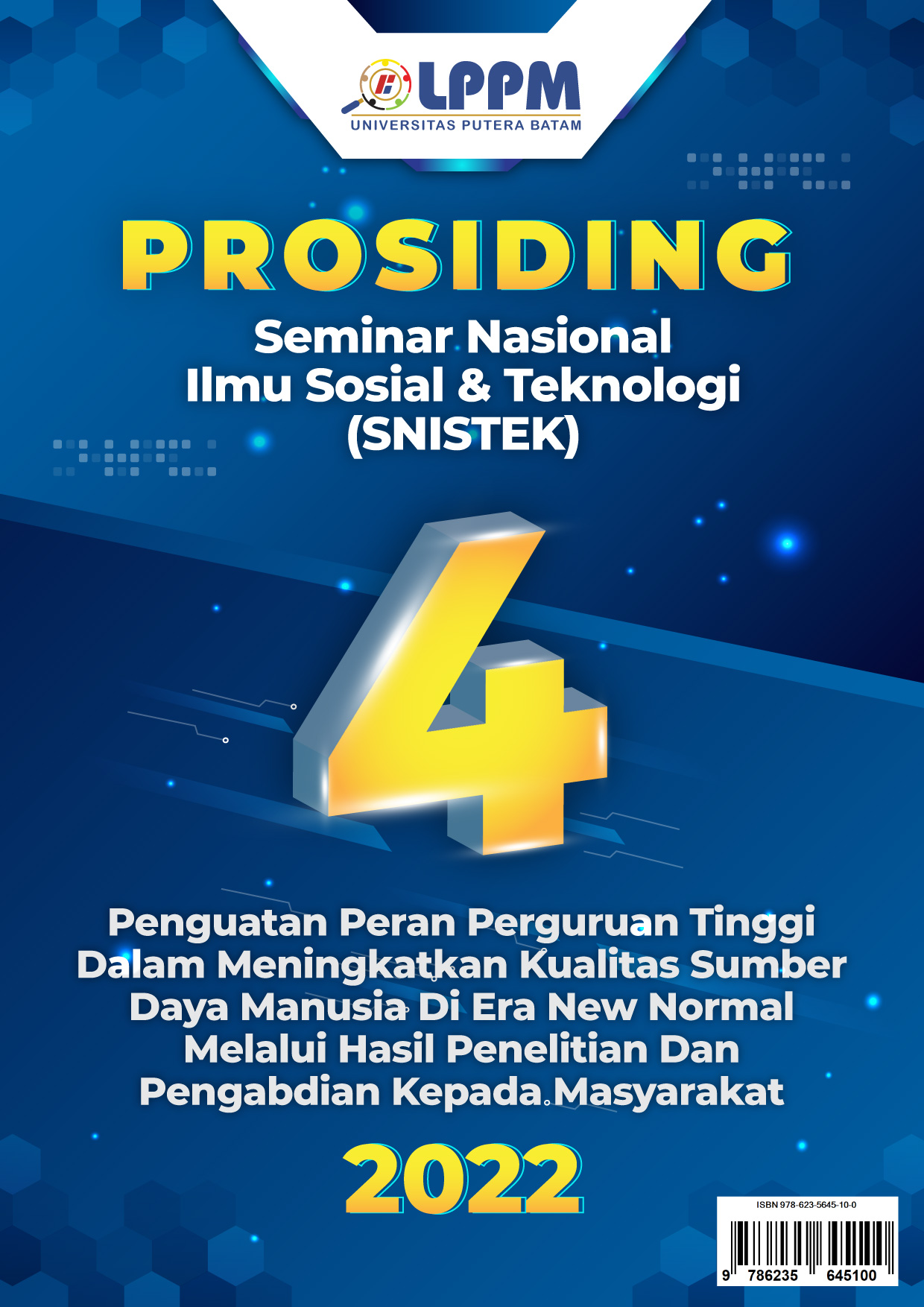 Downloads
License
Copyright (c) 2022 Prosiding Seminar Nasional Ilmu Sosial dan Teknologi (SNISTEK)
This work is licensed under a Creative Commons Attribution 4.0 International License.