Analisis Beban Mental dan Kelelahan Siswa Dalam Pembelajaran Daring Pada Masa Pandemi Covid 19
Keywords:
Fatigue, Workload, SOFI, NASA TLX, Learning
Abstract
Based on the results of observations made on students of SMA Negeri 1 Torgamba, it was obtained that students experienced a number of obstacles in participating in online learning. These obstacles include the internet network, difficulty to understanding the material being taught, discomfort in the learning environment. These difficulties trigger the emergence of indications of students experiencing fatigue both physically and psychologically. Complaints such as feeling tired, eye pain, boredom, confusion, sleepy, headache. The study was conducted to measure the level of fatigue and mental load of class XII students. Fatigue level was measured by the Swedish Occupational Fatigue Inventory (SOFI) method and mental load was measured by the National Aeronautics Administration Task Load Index (NASA TLX). Based on the results of data processing with SOFI, it is known that the highest dimension of student fatigue during online learning is lack of energy with a score of 5.013 for the science class and 4,495 for the social studies class. The students mental workload  for each class has the largest proportion in the very high category, namely 75% for the science class and 52% for the social science class.  Based on the Mann Whitney test, it is known that there is a difference between the level of mental load and fatigue of students in science and social studies class
References
Azwar, A. G., Candra, C., Industri, P. T., Mahasiswa, T. K., & Pendahuluan, I. (2019). ANALISIS BEBAN KERJA DAN KELELAHAN PADA MAHASISWA MENGGUNAKAN NASA-TLX DAN SOFI. 1(1).
Bommer, S. C., & Fendley, M. (2018). A theoretical framework for evaluating mental workload resources in human systems design for manufacturing operations. International Journal of Industrial Ergonomics, 63, 7–17. https://doi.org/10.1016/j.ergon.2016.10.007
Editor, S. J. G. (n.d.). Cognitive Workload and Fatigue in Financial Decision Making.
Febrilliandika, B., & Nasution, A. E. (2020). PENGUKURAN BEBAN KERJA MENTAL KULIAH DARING MAHASISWA TEKNIK INDUSTRI USU DENGAN METODE NASA-TLX. November, 1–7.
Hancock, P. A., & Meshkati, N. (1991). Human Mental Workload. In Human Mental Workload.
Jimenez, B., Gonza, L., & Herna, E. G. (n.d.). Spanish version of the Swedish Occupational Fatigue Inventory ( SOFI ): Factorial replication , reliability and val ... Inventory ( SOFI ): Factorial replication , reliability and validity. https://doi.org/10.1016/j.ergon.2005.02.007
Kim, K. (2011). CHANGES IN STUDENT MOTIVATION DURING ONLINE LEARNING. 44(1), 1–23. https://doi.org/10.2190/EC.44.1.a
Lee, S., Seong, S., Park, S., Lim, J., Hong, S., Cho, Y., & Kim, H. (2021). Korean Version of the Swedish Occupational Fatigue Inventory among Construction Workers : Cultural Adaptation and Psychometric Evaluation.
Moray, N. E. (1979). Mental Workload - Its Theory and Measurement. In Contemporary Psychology (Vol. 25, Issue 2).
Pawicara, R., & Conilie, M. (n.d.). ANALISIS PEMBELAJARAN DARING TERHADAP KEJENUHAN BELAJAR MAHASISWA TADRIS BIOLOGI. 1.
Prawanti, L. T., & Sumarni, W. (2020). Kendala Pembelajaran Daring Selama Pandemic Covid-19. Prosiding Seminar Nasional Pascasarjana UNNES, 286–291.
Salmani, D. R., & Astuti, R. D. (2021). Analisis Beban Kerja Mental Mahasiswa Teknik Industri UNS pada Pelaksanaan Kuliah Daring dengan Metode. 2000, 1–9.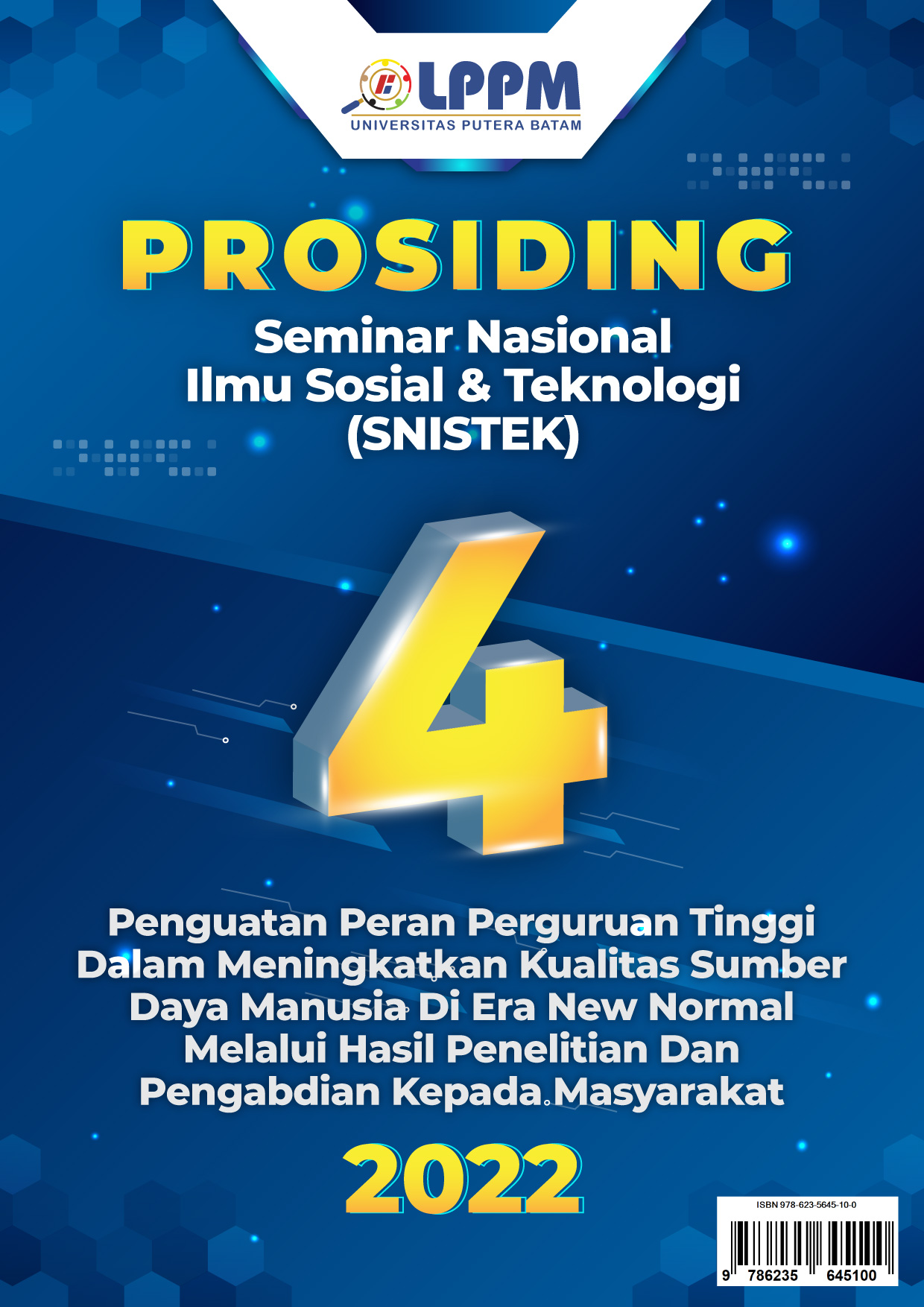 Downloads
License
Copyright (c) 2022 Prosiding Seminar Nasional Ilmu Sosial dan Teknologi (SNISTEK)
This work is licensed under a Creative Commons Attribution 4.0 International License.