Analisis Tingkat Kepuasan Penumpang Terhadap Layanan Bandar Udara Hang Nadim Batam Dengan Pendekatan Logika Fuzzy
Keywords:
Analisis, Tingkat Kepuasan, Layanan, Fuzzy Logic
Abstract
One of the studies of Artificial Intelligence is fuzzy logic, various theories in the development of fuzzy logic show that basically fuzzy logic can be used to model various systems. Fuzzy logic is considered capable of mapping an input and output without ignoring the existing factors. Hang Nadim Airport Batam is an airport located on the island of Batam, Riau Islands Province. This airport connects Batam City with airports throughout Indonesia. Some of the airlines operating at Batam's Hang Nadim Airport include Garuda Indonesia Air, Citilink Air, Lion Air, Sriwijaya Air, and so on. All of them are managed by various airline companies which are operators under the control of the Task Implementation Unit (UPT) of Batam's Hang Nadim Airport. Based on the results of the analysis and discussion conducted on 50 respondents, with the Likert scale method the respondents stated that they were quite satisfied. This means that Hang Nadim Airport Batam is quite successful in providing the best or quite satisfactory service to passengers, both from the Reliability Dimension, Responsiveness Dimension, Assurance Dimension, Empathy Dimension and Tangible Dimension. (Tangible) overall airplane passengers feel quite satisfied, with an average percentage of 71% (35.5 out of 50 respondents). While the results are not much different, it can also be seen in the Fuzzy Logic test of the Mamdani method seen from the results of the output value for passenger satisfaction of 150 (with a range of 50-250) which means that the level of passenger satisfaction is quite satisfied with the services provided by Hang Nadim Airport, Batam City
References
Muhammad Yunus, Sandi Badi Wibowo Atim, (2013)TEKNOINFO : Penerapan Logika Fuzzy (Mamdani) Untuk Menentukan Jumlah Produksi Roti Berdasarkan Data Persediaan Dan Jumlah Permintaan. 7(1,2): 1693-0010
Rizkysari Meimaharani, Tri Listyorini, (2014), Analisis Sistem Inference Fuzzy Sugeno Dalam Menentukan Harga Penjualan Tanah Untuk Pembangunan Minimarket, Simetris
Sri Kusumadewi dan Hari Purnomo., AplikasiLogika Fuzzy Untuk Pendukung Keputusan,Graha Ilmu, Yogyakarta: 2010
Rahmaddeni, 2014, Penerapan Fuzzylogic Dalam Menganalisis Tingkat Pendapatan Akhir Konsultan Produk Multi Level Marketing
Simamora, Henry. 2012. Akuntansi Manajemen. Edisi ke Tiga.Star Gate Publisher. Jakarta.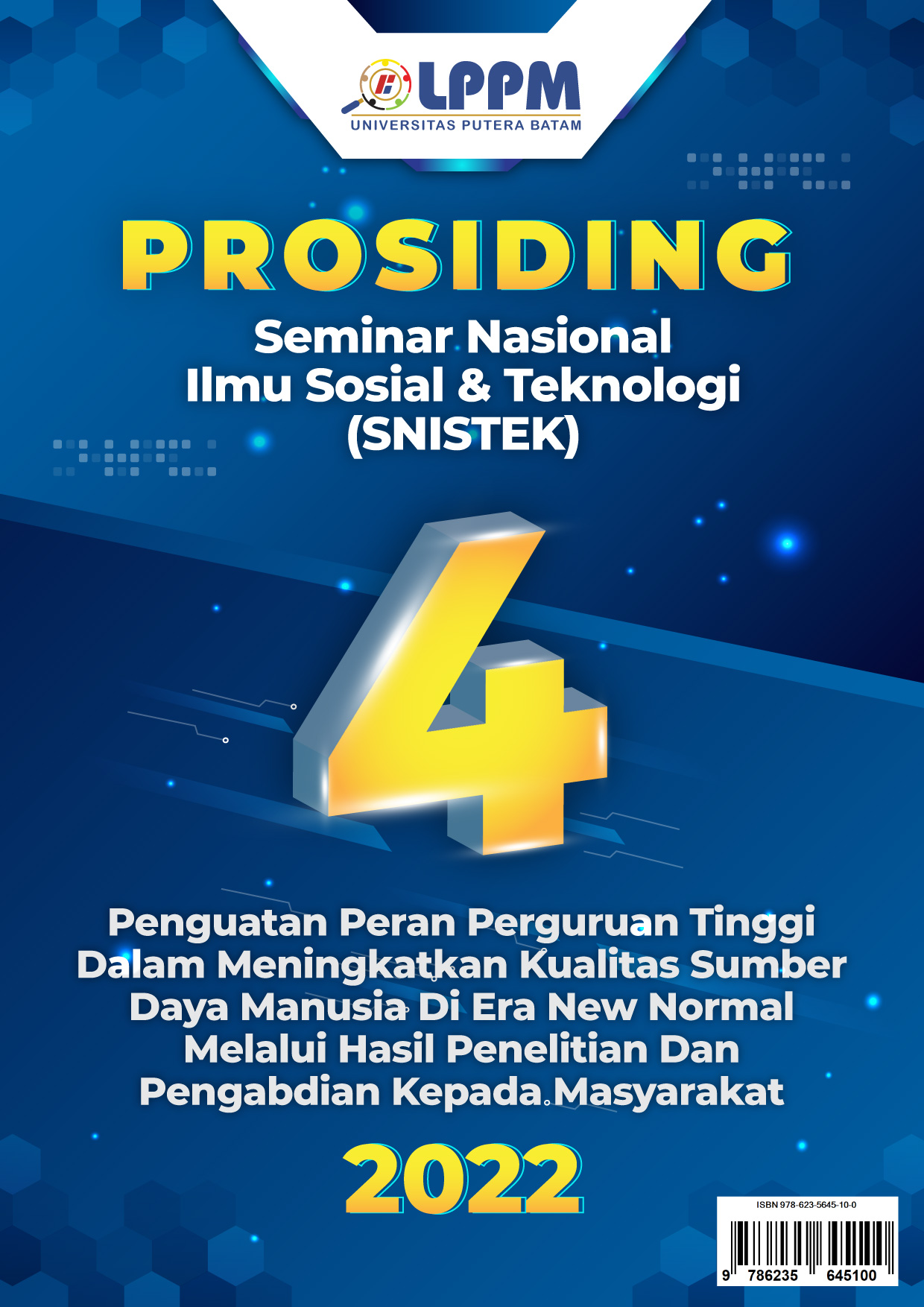 Downloads
License
Copyright (c) 2022 Prosiding Seminar Nasional Ilmu Sosial dan Teknologi (SNISTEK)
This work is licensed under a Creative Commons Attribution 4.0 International License.