Penerapan 5s Pada Lembaga Pelayanan Publik Untuk Meningkatkan Kualitas Pelayanan
Keywords:
5S, public service, productivity
Abstract
This community service is carried out with a community target development scheme and is carried out in a village. The performance of the kelurahan is considered to be still not effective, efficient and of good quality. This happens because of low productivity, low efficiency and effectiveness. One of the causes of low productivity is an inefficient workplace. An untidy workplace creates non value added activity. Almost every day there is almost overtime due to unfinished work. Some of the unfinished activities are non value added activities. The work process is still not well documented so there is no standardization. The solution given is to increase productivity by using 5S. Several things were carried out, among others, namely coaching all sub-district staff regarding the importance of increasing productivity so that organizations can improve the quality of their services, coaching on methods and steps for implementing 5S as well as the benefits derived from implementing 5S and making 5S a culture that is inherent in every individual. Each 5S activity has guidelines or steps that must be carried out so that 5S is achieved properly. The general benefits that will be achieved are compliance with SOPs, increased discipline and staff morale, kaizen mentality is embedded in the souls of staff, staff performs all SOPs well and increases operational effectiveness through a better workplace environment.
References
Agrahari, R. S., Dangle, P. a, & Chandratre, K. V. (2015). Implementation of 5S Methodology in the Small Scale Industry: a Case Study. International Journal of Scientific & Technology Research, 4(4), 130–137.
Asaad, M. N. M., Rohaizah Saad, & Yusoff, R. Z. (2015). 5S, Kaizen and Organization Performance: Examining the Relationship and Level of Implementation Using Rasch Model in Malaysian Automotive Company. International Academic Research Journal of Business and Technology, 1(2), 214–226.
Bwemelo, G. S., & Mohammed, B. T. (2016). Improving public service delivery in tanzania through kaizen: a review of empirical evidence. Business Education Journal, I(2), 1–21.
Chourasia, R., & Nema, A. (2016). Review on Implementation of 5S in Various Organization. International Research Journal of Engineering and Technology, 3(4), 1245–1249. www.ijera.com
Ghodrati, A., & Zulkifli, N. (2012). A Review on 5S Implementation in Industrial and Business Organizations. IOSR Journal of Business and Management (IOSR-JBM), 5(3), 11–13. http://iosrjournals.org/iosr-jbm/papers/Vol5-issue3/B0531113.pdf
Lamprea, E. J. H., Carreño, Z. M. C., & Sánchez, P. M. T. M. (2015). Impact of 5S on productivity, quality, organizational climate and industrial safety in Caucho Metal Ltda./Impacto de las 5S en la productividad, calidad, clima organizacional y seguridad industrial en la empresa Cauchometal Ltda. Ingeniare : Revista Chilena de Ingenieria, 23(1), 107–117. https://doi.org/10.4067/S0718-33052015000100013
Michalska, J., & Szewieczek, D. (2007). The 5S methodology as a tool for improving the organisation. Journal of Achievements in Materials and Manufacturing Engineering, 24(2), 211–214. http://www.journalamme.org/papers_vol24_2/24247.pdf
Shaikh, S., Alam, A. N., Ahmed, K. N., Ishtiyak, S., & Hasan, S. Z. (2015). Review of 5S Technique. International Journal of Science, Engineering and Technology Research (IJSETR), 4(4), 927–931.
Suwondo, C. (2012). Penerapan Budaya Kerja Unggulan 5S (Seiri, Seiton, Seiso, Seiketsu, dan Shitsuke) Di Indonesia. Magister Manajemen, 1(1), 29–48.
Todorovic, M., & Cupic, M. (2017). How Does 5s Implementation Affect Company Performance? A Case Study Applied...: Sistema de descoberta para FCCN. Inzinerine Ekonomika-Engineering Economics, 28(3), 311–322. https://eds.a.ebscohost.com/eds/pdfviewer/pdfviewer?vid=1&sid=ecdcf226-7905-4c5f-8c45-500ab603c462%2540sessionmgr4006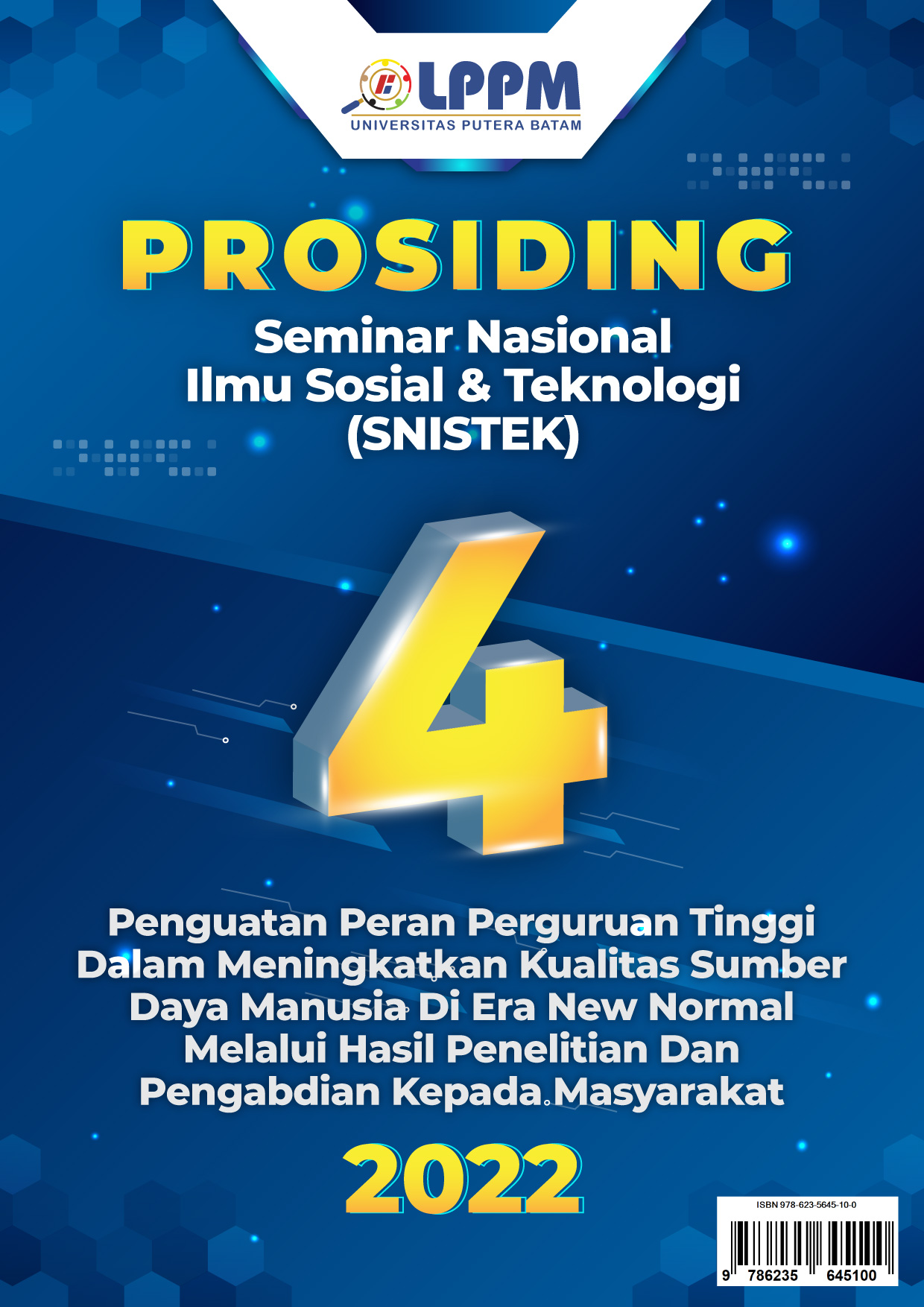 Downloads
How to Cite
Sugianto, W. ., & Putra, B. M. . (2022). Penerapan 5s Pada Lembaga Pelayanan Publik Untuk Meningkatkan Kualitas Pelayanan. Prosiding Seminar Nasional Ilmu Sosial Dan Teknologi (SNISTEK), (4), 284–289. Retrieved from https://ejournal.upbatam.ac.id/index.php/prosiding/article/view/5360
License
Copyright (c) 2022 Prosiding Seminar Nasional Ilmu Sosial dan Teknologi (SNISTEK)
This work is licensed under a Creative Commons Attribution 4.0 International License.