THE PSYCHOLOGICAL CONFLICT OF THE MAIN CHARACTER IN "GONE GIRL NOVEL" BY GILLIAN FLYNN
Keywords:
Psychological in Literature, Personality Disorder, Id Dominant.
Abstract
This study aimed to analyze the psychological conflict of the main character in the novel Gone Girl by Gillian Flynn. The main character of this novel is Amy. In conducting this research, the researchers used Sigmund Freud's theory.In his theory, Freud introduced the structure of the human personality into three, namely the id, ego, and superego. In a person's personality, these three structures will rage to highlight their dominance and give birth to an action. This study limits itself to the disclosure of the dominance of the id and the impact of this dominance on the main character. In analyzing this research, the researcher used a qualitative descriptive method. The results of this study indicate that the dominant id in Amy's personality is shown through attitudes including committing murder without guilt to achieve her goals. There is satisfaction in him having made his parents worry about him and Amy's act of lying to the media. The impact of personality that puts forward the structure of the id include: someone becomes a murderer, a liar and even steals.
References
Ahmadi, A. (2019). Metode Penelitian sastra. In Encephale (Vol. 53, Issue 1). http://dx.doi.org/10.1016/j.encep.2012.03.001
Creswell, J. W. (2014). Research Design_ Qualitative, Quantitative, and Mixed Methods Approaches (Fourth). SAGE Publications, inc.
Edmundson, M. (2019). Sigmund Freud, Beyond the Pleasure Principle and Other Writings. In Journal of Chemical Information and Modeling (Vol. 53, Issue 9). https://doi.org/10.1017/CBO9781107415324.004
Feist, G. J. (1925). A theory of personality. Journal of Abnormal Psychology and Social Psychology, 20(4), 362–370. https://doi.org/10.1037/h0075794
FLYNN, G. (2012). GONE GIRL.
Freedheim, D. K., & Weiner, I. B. (1987). Handbook of Psychology: volume 1, History of Psychology. In Journal of Applied Social Psychology (Vol. 17, Issue 12). https://doi.org/10.1111/j.1559-1816.1987.tb02346.x
Freud, S. (1992). The Ego and the Id (1923). In American Journal of Psychiatry (Vol. 149, Issue 12). https://doi.org/10.1176/ajp.149.12.1734
Freud, S., & Hall, G. S. (1921). A General Introduction to Psychoanalysis. Southern Medical Journal, 14(4), 345. https://doi.org/10.1097/00007611-192104000-00028
Guerin, W. L. (2005). A handbook of Critical approaches to Literature.
Hall, C. S. (2019). Psikologi Freud: Sebuah Bacaan Awal (Penerjemah:Cep Subhan KM) (T. Setiadi (ed.)). IRCiSoD.
Miles, M. B., & Huberman, A. M. (2014). An analytic approach for discovery. In CEUR Workshop Proceedings (Vol. 1304, pp. 89–92).
Nadia, P., & Pratiwi, R. (2019). Personality Disorder of Amy Dunne in Gone Girl Personality Disorder of Amy Dunne in Gone Girl.
Pallardy, R. (2010). ELIZABETH BATHORY, Hungarian Countess.
Rohman, M. S. (2019). Psychopath Characteristic on Amy Elliott Dunne as the Main Character in Gone Girl by Gillian Flynn Adab Faculty and Humanities State Islamic University of Sunan Ampel Surabaya.
Stefanson, S. B. (2013). The Id , the Ego and the Superego of The Simpsons The Id , the Ego and the Superego of The Simpsons. January.
WELLEK, R., & WARREN, A. (2015). THEORY OF LITERATURE. Dk, 53(9), 1689–1699. https://doi.org/10.1017/CBO9781107415324.004
Wertham, F. (1950). An Outline of Psychoanalysis. American Journal of Psychotherapy, 4(1), 142–143. https://doi.org/10.1176/appi.psychotherapy.1950.4.1.142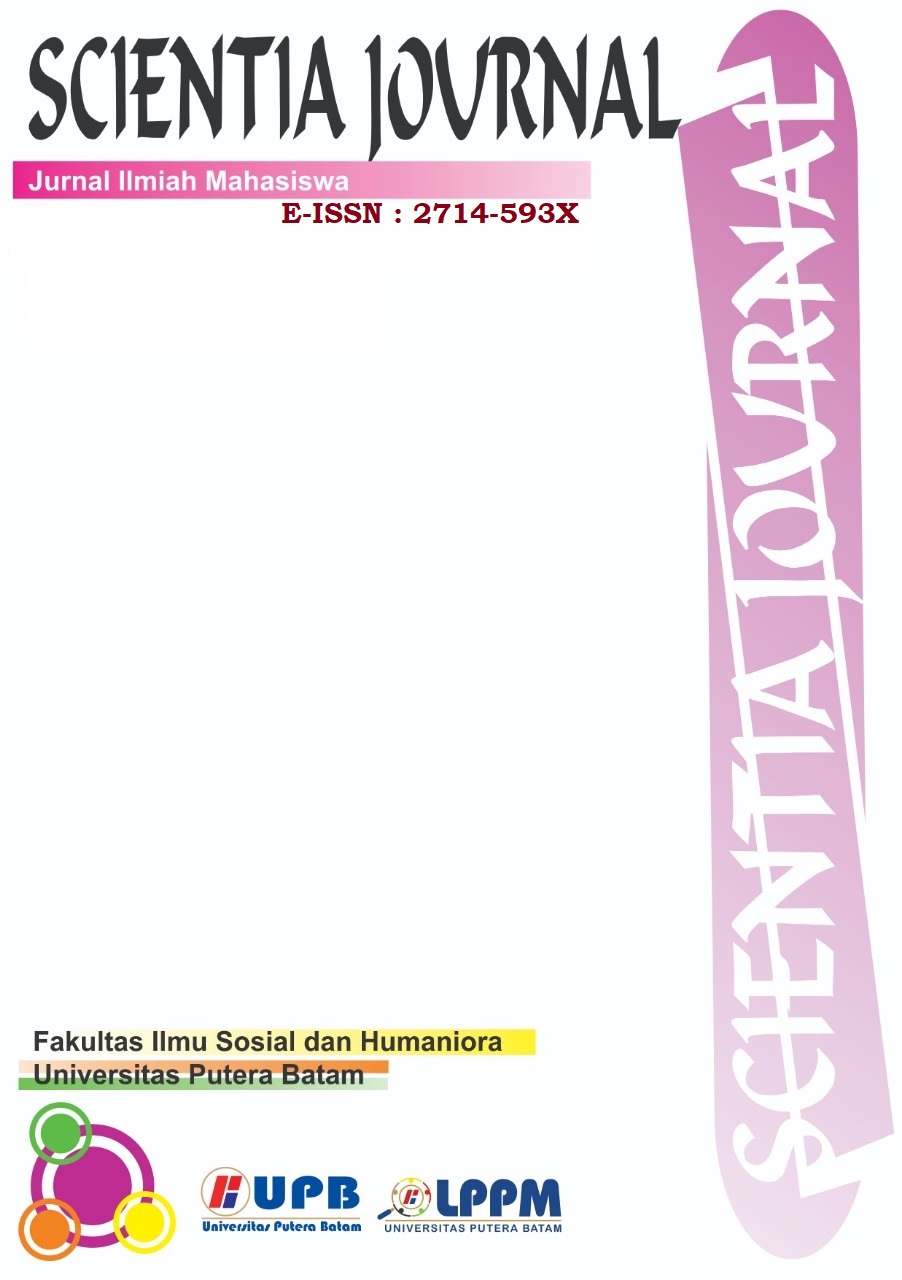 Downloads