Analisis Pengelolaan Keuangan Desa dan Dampaknya Terhadap Social Capital Desa
Keywords:
Financial management Analysis, Social Capital, Village Finance, Indepence Ratio
Abstract
This study aims to analyze village financial management and its impact on social capital. This research uses exploratory qualitative research methods.This research was conducted in Tanjung Village, Bendo District, Magetan Regency. Data collection techniques in this study using interviews, observation, library techniques and documentation techniques. The data analysis technique used was data adduction, data presentation and conclusion drawing.The results of the analysis show that (1) Tanjung Village Government apparatus in general are familiar with financial management and financial management principles, but the two village chief do not fully understand financial management. (2) There are indications that Social Capital in Tanjung Village still exists, but has decreased significantly after the enactment of Law Number 6 of 2014. (3) The reduced community participation in gotong royong is an obstacle and challenge faced by the Tanjung Village Government as for solutions offered by deliberation. (4) Based on the results of the analysis of the financial statements of the 2020 APBDes realization in Tanjung Village, it can be seen that the largest proportion of income is obtained from transfer income. (5) Based on the proportion of expenditure the largest use is used for goods and services expenditure. In addition, in the proportion of Sector Expenditures, the largest use is used for Expenditures for the Administration of Village Government. (6) Based on the calculation of the independence ratio, Tanjung Village can be said to have a low level of independence
References
Bungin, B. (2013). Metode Penelitian Sosial & Ekonomi Format-Format Kuantitatif dan Kualitaif untuk Studi Sosiologi,Kebijakan Publik, Komunikasi, Manajemen dan Pemasaran. Sidoarjo: Kencana.
Dewi Utari, A. P. (2014). Manajemen Keuangan. Jakarta: Mitra Wacana.
Khominich, I. P., Rybyantseva, M. S., Borodacheva, L. V., Dik, E. V., & Afanasev, E. V. (2016). Financial management as a system of relations of the enterprise for highly efficient management of its finances. International Journal of Economics and Financial Issues, 6(Special Issue (S8)), 96–101.
Hasbullah, J. (2006). Social Capital (Menuju Keunggulan Budaya Manusia Indonesia). Jakarta: MR-United Press.
Mardiasmo. (2009). Akuntansi Sektor Publik. Yogyakarta: Andi Yogyakarta.
Mirayani, N. P. (2014). Peranan Modal Sosial Dalam Pengelolaan Perusahaan Air Minum Desa (PAMDES) TRI MANDALA TIRTA. CITIZEN CHARTER.
Moleong, L. J. (2012). Metodologi Penelitian Kualitatif. Bandung: PT Remaja Rosdakarya.
Peraturan Bupati Magetan Nomor 25 Tahun 2015 Tentang Pedoman Pengelolaan Keuangan Desa di Kabupaten Magetan.
Peraturan Menteri Dalam Negeri Nomor 113 Tahun 2014 Tentang Pengelolaan Keuangan Desa.
Peraturan Menteri Dalam Negeri Nomor 20 Tahun 2018 Tentang Pengelolaan Keuangan Desa.
Ramadhani, D. A., Hisamuddin, N., & Shulthoni, M. (2019). Analisis Rasio Keuangan Untuk Menilai Kinerja Apbdesa (Studi Kasus Desa Bulak Kecamatan Bendo Kabupaten Magetan). Jurnal Akuntansi Universitas Jember, Vol 17(No 1), Hal 1-12.
Undang-Undang No 6 Tahun 2014 Tentang Desa.
Usman, S. (2018). Modal Sosial. Yogyakarta: Pustaka Belajar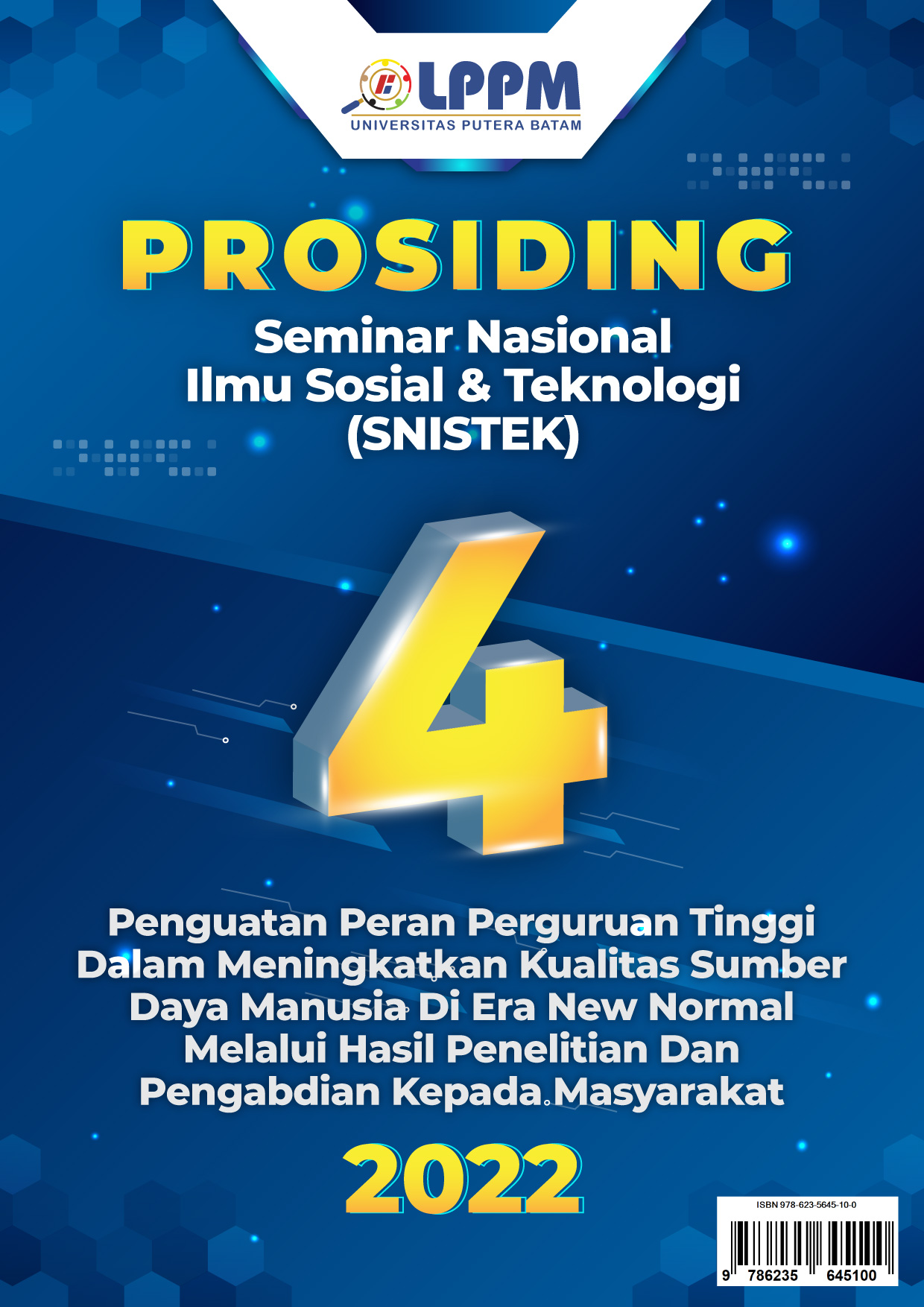 Downloads
How to Cite
Aribowo, E. A. ., & Bawono, A. D. B. . (2022). Analisis Pengelolaan Keuangan Desa dan Dampaknya Terhadap Social Capital Desa. Prosiding Seminar Nasional Ilmu Sosial Dan Teknologi (SNISTEK), (4), 182–187. Retrieved from https://ejournal.upbatam.ac.id/index.php/prosiding/article/view/5247
License
Copyright (c) 2022 Prosiding Seminar Nasional Ilmu Sosial dan Teknologi (SNISTEK)
This work is licensed under a Creative Commons Attribution 4.0 International License.