ANALISA DAN PENERAPAN METODE KLASIFIKASI DALAM DATA MINING UNTUK PENERIMAAN SISWA JALUR NON-TULIS
Reni Kurniah

085268311204
Abstract
Plus Negeri 7 Bengkulu City is needed an information that can help the school to be younger in accepting new students in accordance with the criteria school. From the admission data the student will get useful information for the school where the existing data will be an information and policy in accepting students who will go to school. Importance Information obtained from the school will help the school in determining students who will accepted. C4.5 algorithm is a classification technique in which there is a data mining process using the CRISP-DM method so that a simple but accurate data classification will be obtained. Therefore the use of the C4.5 algorithm will make it easier for schools to make policies in accepting students. new
References
[1] Santosa Budi, "Data Mining Teknik Pemanfaatan Data untuk Keperluan Bisnis",Yogyakarta : Graha Ilmu, 2007.
[2] Han, J. Kamber, M & Jian, Pei. Data Mining : Concepts and techniques, Third Edition. America: Morgan Kauffman, San Francisco, 2011.
[3] Gorunescu, F. (2011). Data Mining : Concepts, Models and Techniques. New York: Springer-Verlag.
[4] Efraim Turban, dkk (2005). "Decision Support System And Intelegent System", Yogyakarta : Andi Yogyakarta.
[5] Feri Sulianta. Dan Dominikus Juju (2010). "Data Mining Meramalkan Bisnis Perusahaan". Jakarta Gramedia.
[6] Kusrini. Dan Emha Taufiq Luthfi (2009). "Algoritma Data Mining". Yogyakarta : Andi Yogyakarta.
[7] Sujana,(2010). Aplikasi Mining Data Mahasiswa Dengan Metode Klasifikasi Decission Tree. Universitas Widyatama.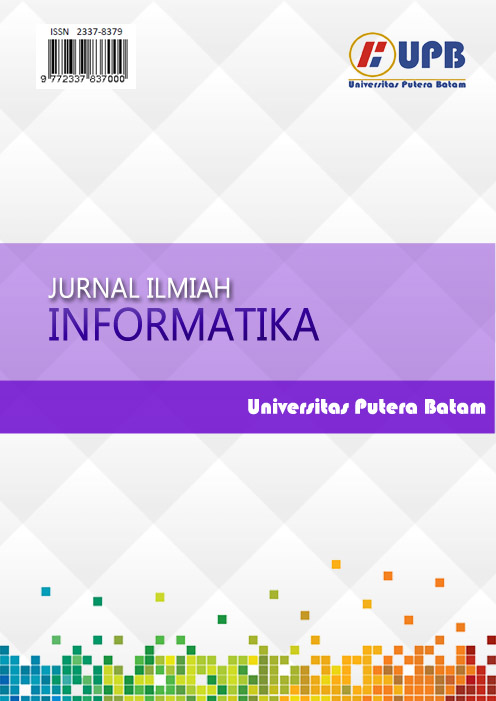 This work is licensed under a Creative Commons Attribution 4.0 International License.