ANALISIS DAN PERANCANGAN SISTEM TICKETING MANAGEMENT SERVICE OPERATION PADA PT TELKOM INDONESIA MENGGUNAKAN METODE WEIGHTED PRODUCT
Annisa Cahyani

mahasiswa politeknik pos indonesia

Woro Isti Rahayu
Abstract
Based on observations where is conducted at PT. Telkom Indonesia in the JABAR REGIONAL 3 Bandung office, especially in the MSO (Management Service Operation) division, is one of the divisions at PT. Telkom Indonesia, which has roles and responsibilities in the construction and maintenance of networks and others. However, the current implementation of the MSO (Management Service Operation) division still has constraints, where the constraints experienced lead to the handling of disturbances which are sometimes less than optimal. The less-than-maximum service in question is the handling of ticketing complaints of disturbances experienced by users or users who are waiting to do the ticket request assignment by the back end (specialist) so that the problem is immediately handled and resolved. Another problem experienced is if there are several reports of complaints of interference PT. Telkom Indonesia is experiencing problems on the network that are not handled quickly, because it is difficult to determine the priority handling of interference complaint tickets. So to overcome these problems, an application of the ticketing management service operation system is used to determine the priority of the handling of the noise ticketing response to disturbance using the weighted product method. Based on the available alternatives  will be processed in accordance with the weight of the criteria to obtain the final results and ranking, from the results of the ranking can be known interference complaints which should be prioritized based on the calculation results.
References
[1] Amin. Mahmoudi. 2015. Helpdesk Ticketing. Iran: Indian Journal of Science and Technology. [Online]. amakui@iust.ac.ir. [Accessed 3 November 2018.
[2] Syifa Afifa Fitriani, "Perbandingan metode weighted product dengan metode Techique for order preference by similarity to ideal solution dalam pendukung keputusan perekrutan siswa/mahasiswa praktek kerja lapangan (STUDI KASUS : PT INDUSTRI TELEKOMUNIKASI INDONESIA)." Jurnal manajemen informatika 6:1( 2017).
[3] Marbun, Elvina D., et al. "Penerapan Metode Weighted Aggregated Sum Product Assessment Dalam Menentukan Tepung Terbaik Untuk Memproduksi Bihun." JURIKOM (Jurnal Riset Komputer) 5.1 (2018): 24-28.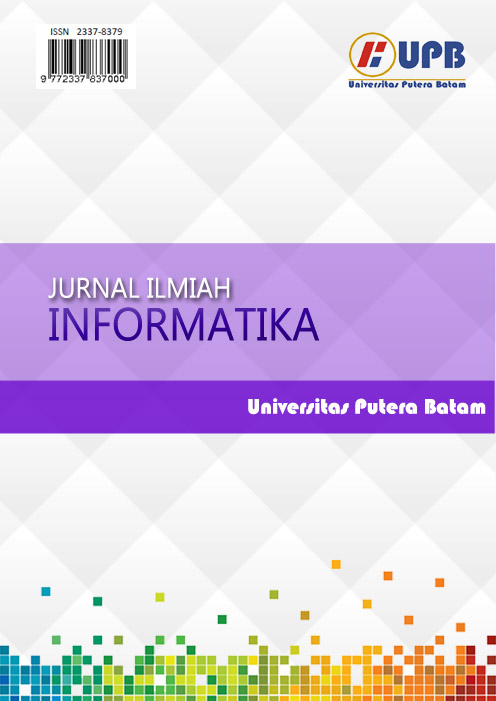 This work is licensed under a Creative Commons Attribution 4.0 International License.