PENGEMBANGAN SISTEM SELEKSI PENERIMAAN CALON SISWA BARU DENGAN METODE SIMPLE ADDITIVE WEIGHTING
Jenit Erga Falabitsa

Universitas Muhammadiyah Sukabumi

Lelah Lelah
Abstract
Selection is the process of selecting candidates who meet the requirements or standards that have been set. One of them is in the educational institutions in the selection of New Student Admissions,  in the selection of new student data must be precise, this time the Study discusses the case in the Vocational High School State 1 Cibadak, is still using the manual system using Microsoft Excel applications in new student selection, this caused new student data to be incorrect so that the committee was overwhelmed in ranking the ranking. Making new student selection Information System using the Simple Additive Weighting (SAW) method facilitates the committee and prospective students in registering and processing grades data because with the SAW method the value processing has been automatically ranked based on the highest grade and the decision received or not received by students can be seen.
References
[1] Purwanti, D., Irawati, I., & Adiwisastra, J. (2018). Efektivitas Kebijakan Penerimaan Peserta Didik Baru Sistem Zonasi Bagi Siswa Rawan Melanjutkan Pendidikan. Dinamika, 5(4), 1–7.
[2] Nofriansyah, Dicky. 2015. Konsep Data Mining Vs Sistem Pendukung Keputusan. Yogyakarta: Penerbit Deepublish.
[3] Rahmawati, Silivia. (2017). Proses Seleksi Karyawan Baru Bagian Sales Pada PT Mitra Sukses Karya Bersama Bekasi. Jurnal Administrasi Kantor, 5(1), 99–106.
[4] Ratnasari, Sri Langgeng. 2019. Human Capital (Manajemen Sumber Daya Manusia). Pasuruan: CV. Penerbit Qiara Media.
[5] S Satwika, W. (2019). Rancang Bangun Sistem Penerimaan Peserta Didik Baru Berbasis Website Dengan Metode SAW (Simple Additive Weighting). Jurnal Digit, Vol. 5 No.2 , pp. 159~170, November 2015.
[6] Pratama, M. N., Sevtiana, A., & Martha, D. (2017). Penerapan Metode Simple Additive Weighting (SAW) Pada Sistem Seleksi Penerimaan Calon Siswa Baru (Studi Kasus: SMK Negeri 1 Cirebon). Jurnal Digit, 5(2), 159–170.
[7] Istikhomah, Sujito & Widayanti, R. (2016). Sistem Pendukung Keputusan Pemilihan Jurusan Pada Smk Negeri 1 Purwosari Menggunakan Metode Simple Additive Weighting (SAW). STMIK PPKIA Pradnya Paramita Malang, 143–152.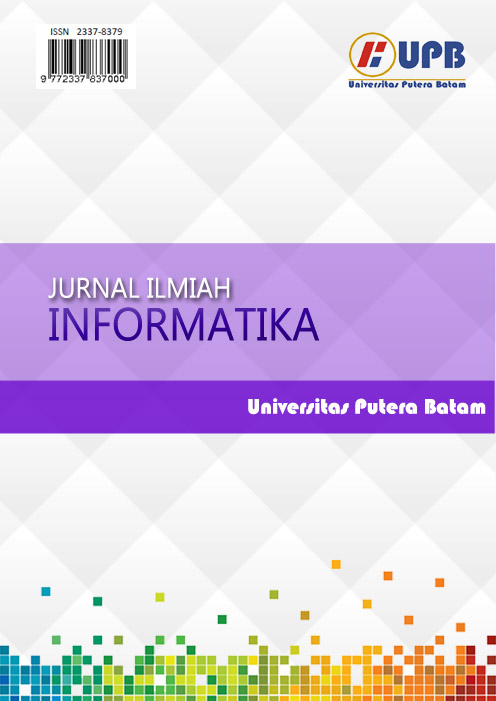 This work is licensed under a Creative Commons Attribution 4.0 International License.