SISTEM PENDUKUNG KEPUTUSAN PEMILIHAN SEKOLAH TERBAIK DENGAN METODE MOORA
Ermayanti Astuti

Potensi Utama

Nidia Enjelita Saragih
Abstract
Many schools need the implementation of articles about the students selection of best transfer Junior High school. In order of fulfil this necessity, we perform a research that giving recommendation of best transfer school for students as a solution by using scientific articles.  The selection need some criterias such as the economics value,study ability, time, and facilities. This research implement Multi-Objective Optimization On The Basic Of Ratio  Analysist (MOORA).The final result of this research is final decision that help selecting best junior high school for students because it give recomendation output from the highest to lowest value of alternative with each criteria in Moora. This research will give best decision in selecting best junior high school transfer as the students expected.
References
[1] Alfiasea, R. dkk (2014) 'Sistem Informasi', Sistem Informasi, 3(2), pp. 140–143. doi: 10.1017/CBO9781107415324.004.
[2] S. Rokhman, I. F. Rozi, and R. A. Asman, "Pengembangan Sistem Penunjang Keputusan Penentuan UKT Mahasiswa Dengan Menggunakan Metode MOORA Studi Kasus Politeknik Negeri Malang," J.Inform. Polinema,vol. 3, pp. 36-42, 2017.
[3] M. Ashari and F. Mintarsih, "Aplikasi Pemilihan Bibit Budidaya Ikan Air Tawar dengan Metode MOORA – Entropy," J. Sist. Inf., vol. 5341, pp. 63-73, 2017.
[4] L. Olivianita et al., "Sistem Pendukung Keputusan Kelayakan Hasil Cetakan Buku Menggunakan Metode MOORA," No.9.
[5] W. Sri, P. Iin, and R. Ahmad, "Analisis Perhitungan Metode MOORA Dalam Pemilihan Supplier Bahan Bangunan Di Toko Megah Gracindo Jaya," J.N. Informatika dan Teknologi Jaringan, vol. 3, no. 1, pp. 95-99, 2018.
[6] SUCITRA, D. (2017). SISTEM INFORMASI PENDAFTARAN ORIENTASI STUDI MAHASISWA BARU (OSMB) PADA UNIVERSITAS POTENSI UTAMA.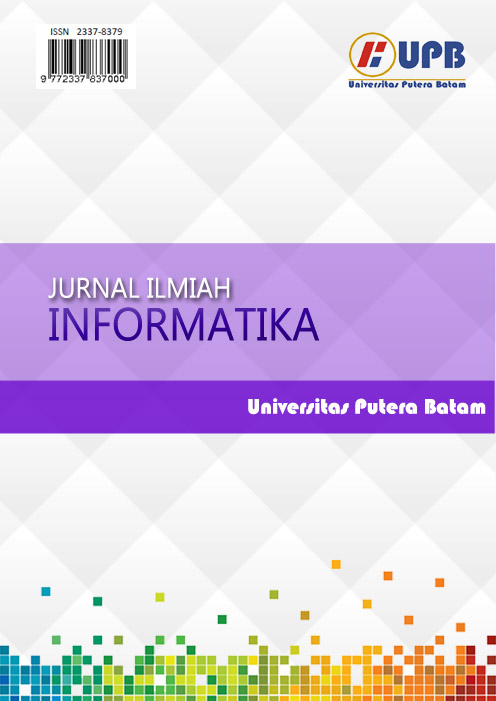 This work is licensed under a Creative Commons Attribution 4.0 International License.