ANALISIS KUALITAS PELAYANAN MAHASISWA MENGGUNAKAN MODIFIED IMPORTANCE PERFORMANCE ANALYSIS
Fitria Fitria

Pendidikan

Evi Dianti Bintari

STMIK PPKIA Tarakanita Rahmawati Tarakan
Abstract
Nowadays, the development of technology is very influential to all aspects of community life, one of them is in education. Universities have a very important role in the world of education, with the technology then the work will be more effective and efficient. To improve the quality of service on education supported by human resources that work, in this study will be measured in the academic section and in the financial section through a questionnaire given to students who have received service from the section. In this research, the methods used to measure the performance of these parts are the modified importance performance analysis (MIPA) method. MIPA can measure the value of comparison between the level of importance of service quality and service performance level from the performance of academic part with the financial part as comparator. Data collection is obtained from the dissemination questionnaire to students STMIK PPKIA Tarakan, as many as 100 questionnaires. The results of this research, based on mapping the quality of MIPA services obtained attribute results of the existence of friendly employees in the top priorities are quadrant I, employees know the needs of students and the appearance of employees when serving students entered in Quadrant II, understanding employees in understanding the students ' problems and obtaining a fast solution, the speed of employees in serving students, Ministry of students regardless of social status , and those entered in Quadrant IV are attributes of employee existence during working hours, employee ability in responding to student complaints.
References
[1] Siti Nandiroh, et al., "Analisis Kinerja Bank Sebagai Upaya Peningkatan Mutu Layanan Menggunakan Metode MIPA (Modified Importance Performance Analysis), 2015.
[2] Fransiscus Hanky, et. al "Perbaikan Mutu Layanan di Food Market X dengan Menggunakan Metode Modified Importance Performance Analysis," Seminar Nasional IENACO, 2013
[3] Chu Luo, et. al. "Modified Importance-Performance Analysis of E-service Quality." Journal of Electronic Commerce in Organizations (JECO), 15(1), 2017.
[4] Eswika Nilasari dan Istiatin, "Pengaruh Kualitas Pelayanan Terhadap Kepuasan Konsumen pada Dealer PT Ramayana Motor Sukoharjo," Jurnal Paradigma Vol. 13, No. 01, Februari - Juli, 2015.
[5] Martilla, John A. and John C James. 1977. "Importance-performance analysis." Journal of Marketing (pre-1986). 41 (Jan 1977): 77-79
[6] Yavas, Ugur and Donald J. Shemwell. 2001. "Modified importance-performance analysis: an application to hospitals". International Journal of Health Care Quality Assurance. 14 (3): 104-110.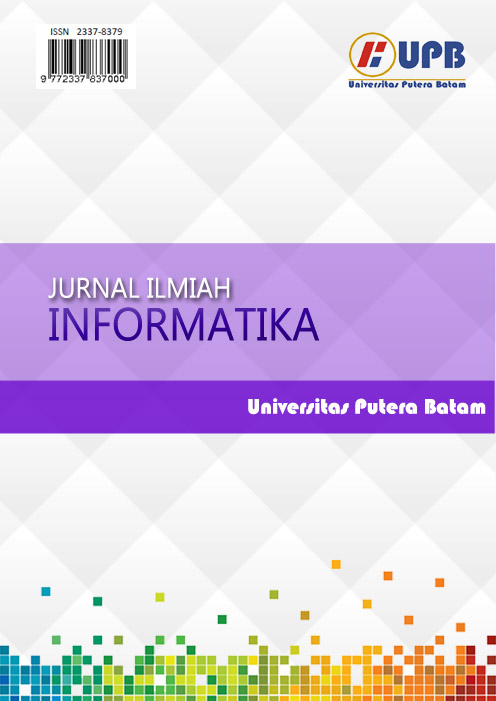 This work is licensed under a Creative Commons Attribution 4.0 International License.