PERANCANGAN DAN PEMBUATAN APLIKASI MOBILE TOURISM INFORMATION KOTA BATAM BERBASIS ANDROID
Rico Adrial

Universitas Putera Batam
Abstract
Batam city is one of the destinations for vacation. Its maked batam often visited by tourists. Strategic location became another reason, which is directly adjacent to Singapore and Malaysia. Based on the target of the government, who want to realize Batam as a city of tourism, so in the city of Batam there are various kinds of vacation spots such as beach with rides game, babana boat, etc. In addition to the holiday spot, Batam have various culinary and souvenirs. However, the location of tourism information is still very difficult to find. The information is only found in personal blogs that are rarely updated. The number of application development using a smartphone, then designed an application that can help tourists find the location they want while in Batam. This application is called mobile tourism information. Its contains tourist attractions, culinary, and souvenirs in Batam
References
[1] Besra, E. (2012). Potensi Wisata Kuliner dalam Mendukung Pariwisata Di Kota Padang, 12, 74–101.
[2] Hakim, R., & Ir. Sutarto, M. S. (2009). Mastering Java. Jakarta: PT Elex Media Komputindo..
[3] Kumar, L. A. (2012). Mobile Application for News and Interactive Services. ARPN Journal of Science and Technology, 2(1), 401–404. https://doi.org/10.1109/ICCOMM.2010.5509007.
[4] Lengkong, H. N., Lumenta, A. S. M., & Sinsuw, A. A. E. (2015). Perancangan Penunjuk Rute Pada Kendaraan Pribadi Menggunakan Aplikasi Mobile GIS Berbasis Android Yang Terintegrasi Pada Google Maps. E-Journal Teknik Elektro Dan Komputer (2015), 18–25.
[5] Murtiwiyati, & Glenn, L. (2013). Rancang Bangun Aplikasi Pembelajaran Budaya Indonesia Untuk Anak Sekolah Dasar Berbasis Android. Jurnal Ilmiah KOMPUTASI, 12(2), 1–10.
[6] Ramadhan, F., & Nugraha, C. (2014). Pemodelan dan Simulasi Berbasis Agen untuk Sistem Industri Kuliner, 1(3), 101–113.
[7] Sudana, I. P. (2013). Analisis Pariwisata. Strategi Pengembangan Desa Wisata Ekologis Di Desa Belimbing, Kecamatan Pupuan Kabupaten Tabanan, 13(1), 21.
[8] Sulianta, F. (2010). IT Ergonomics. Jakarta: PT Elex Media Komputindo.
[9] Vega-gisbert, O., Roman, J. E., & Squyres, J. M. (2016). Design and implementation of Java bindings in Open MPI. Parallel Computing, 59, 1–20. https://doi.org/10.1016/j.parco.2016.08.004
[10] Wardhani, R., & Yaqin, M. H. (2013). Game Dasar- Dasar Hukum Islam Dalam Kitab Mabadi ' ul Fiqh Jilid I. Jurnal Teknika, 5(2), 473–478.
[11] Windarti, Y. (2016). Local Government Attitudes toward Sustainable Tourism Development ( Case of Bandung City , Indonesia ), 6(7). https://doi.org/10.7763/IJSSH.2016.V6.709
[12] Zaei, M. E., & Zaei, M. E. (2013). the Impacts of Tourism Industry on Host Community. European Journal of Tourism Hospitality and Research, 1(2), 12–21.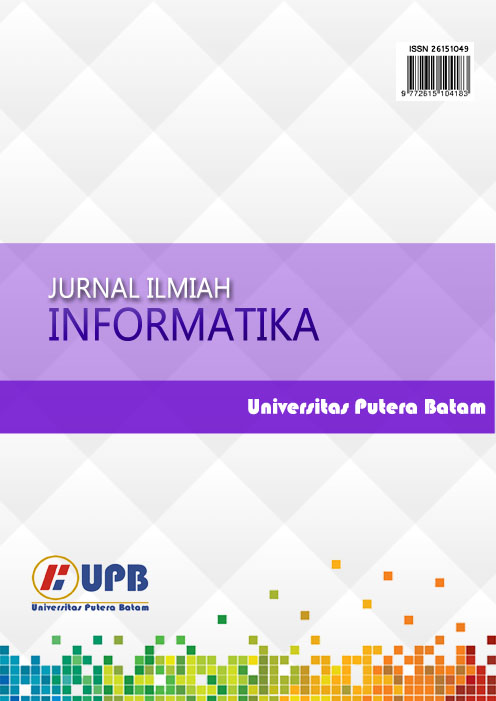 This work is licensed under a Creative Commons Attribution 4.0 International License.