PREDIKSI HARGA SAHAM DENGAN MENGGUNAKAN JST (JARINGAN SYARAF TIRUAN)
Leonardy Khanady

LeonardyKhanady
Abstract
Stock trading is one of the very high risk investments and if not analyzed in detail, it will experience huge losses and bring absolute errors. By carrying out careful analysis and accurate predictions, it will bring high prospects and ease in determining policies to achieve high profits in the world of stocks. In this study, stock price predictions will be investigated by using RapidMiner Studio software using the Artificial Neural Network method. The results of the study will prove that using artificial neural networks can predict the price of a stock whose price is very close to the actual price with a very small MSE value.
References
[ 1 ] Darmadji, Tjiptono dan Hendy M. Fakhruddin 2006, Pasar Modal di Indonesia, Salemba Empat, Jakarta.
[ 2 ] Sapto, Raharjo. 2006. Kiat Membangun Aset Kekakyaan. Jakarta: PT. Gramedia
[ 3 ] Fahmi, Irham. 2012. Pengantar Pasar Modal. Bandung: Alfabeta.
[ 4 ] Setiawan, B.I. dan Rudiyanto, 2004. "Aplikasi Neural Networks Untuk Prediksi Aliran Sungai", Prosiding
Semiloka Teknologi Simulasi dan Komputasi serta Aplikasi 2004 – BPPT, Jakarta
[ 5 ] Kosasi, Sandi. "Penerapan Metode Jaringan Syaraf Tiruan BackPropagation Untuk Memprediksi Nilai
Ujian Sekolah". Jurnal teknologi (2014) Vol. 7 No. 1.
[ 6 ] Dharma, I.S., Putera, I.A. and Ardana, P.D.H., 2011. Artificial Neural Networks Untuk Pemodelan Curah
Hujan-Limpasan Pada Daerah Aliran Sungai (Das) Di Pulau Bali. Bumi Lestari, 11(1), pp.9-22.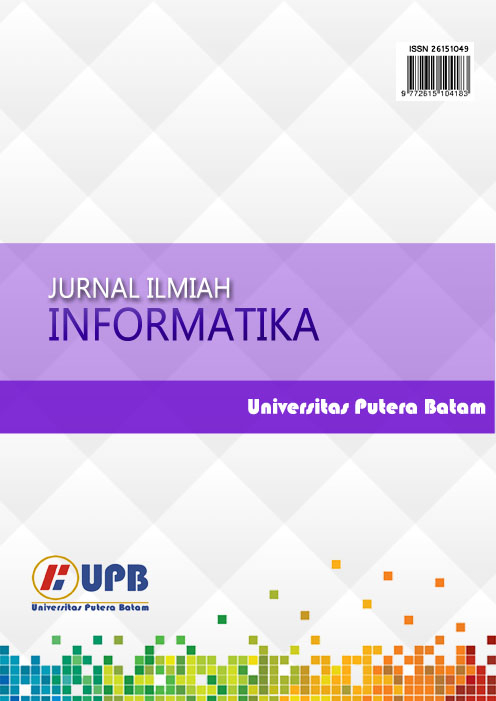 This work is licensed under a Creative Commons Attribution 4.0 International License.