ANALISA ALGORITMA C4.5 DALAM MENENTUKAN FAKTOR YANG MEMPENGARUHI MUNCULNYA PROFESSIONAL BLOGGER
Robby Robby

UPH Medan Campus
Abstract
The growing of information technology and technological advance has made a lot of changes in media. Blogs are the recent emerging mediaand data information.They are provided for ideas and exchanging opinions. We apply C4.5 algorithm by applying decision tree with 0.25 confidence to determine the ratio from attributes that influence the professional blogger.The dataset uses blogger data from UCI Machine Learning Repository. C4.5 algorithm calculating entropy and information gain to produce a decision tree. Professional Blogger which attributes as destination attributes, while the degree, political caprice, topics, local media turnover, and local political social spaces  as a source attribute to obtain the root node and other nodes.
References
[1] Ardiyansyah, Rahayuningsih, P. A., & Maulana, R. (2018). Analisis Perbandingan Algoritma Klasifikasi Data
Mining. JURNAL KHATULISTIWA INFORMATIKA, VOL. VI, NO. 1 JUNI 2018, 20-28.
[2] Gharehchopogh, F. S., & Khaze, S. R. (2012). Data Mining Application for Cyber Space Users. International
ournal of Computer Applications (0975 – 888) Volume 47– No.18, 40-46.
[3] Luik, J. E. (t.thn.). BLOGGING AS EMPOWERMENT: Self-presentation of bloggers in Surabaya, Indonesia.
[4] Mortensen, T., & Walker, J. (2002). Blogging thoughts: personal publication as an online research tool.
Researching ICTs in Context, 249-279.
[5] Santoso, T. B. (2014). ANALISA DAN PENERAPAN METODE C4.5 UNTUK PREDIKSI LOYALITAS PELANGGAN.
Jurnal Ilmiah Fakultas Teknik LIMIT'S Vol. 10 No.1.
[6] Saragih, Rejoice Iboy Erwin, and Darsono Nababan. "Penerapan Algoritma Genetika Pada Pengenalan
Paragraf." Journal Information System Development (ISD) 4.1 (2019).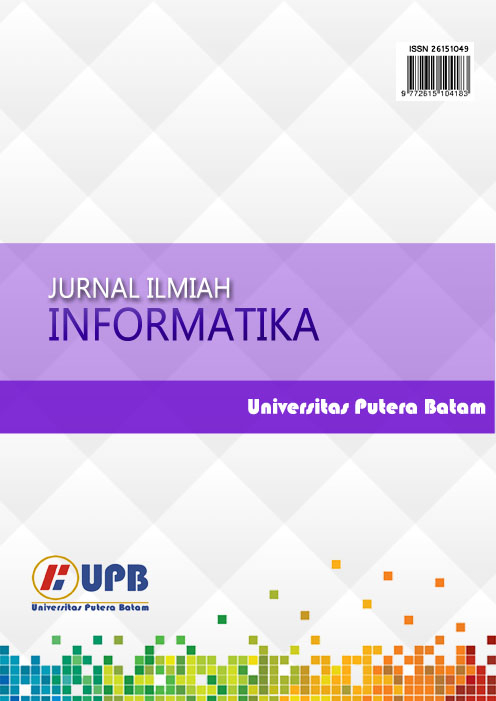 This work is licensed under a Creative Commons Attribution 4.0 International License.