PENGARUH MOTIVASI KERJA DAN KOMPENSASI TERHADAP KINERJA KARYAWAN PADA PT BENTORO ADISANDI IVENA BATAM
Keywords:
Compensation, Employee performance, Work Motivation
Abstract
For long term, the company's purpose is usually to searching for income and try and
survive. For make it appear, the business enterprise makes use of production
elements consisting of generation, labor competencies and capital to carry out
sports. Human capital additionally plays an vital position in the organisation as
thinkers, planners. Many elements affect worker performance, which include
motivation and compensation. employee reimbursement need to have a valid logical
foundation. The venture of this observe become to evaluate whether or not paintings
motivation and work motivation have a partial or simultaneous impact at the place
of business of PT Bentoro Adisandi Ivena Batam. This look at has a pattern of one
hundred twenty samples whose information have been amassed and then analyzed
thru SPSS model 25. The effects of this have a look at show that work engagement
can have a tremendous and partial impact on worker overall performance of PT
Bentoro Adisandi Ivena Batam, compensation has a sizable impact partly fantastic
and sizable on the performance of employees of PT Bentoro Adisandi Ivena Batam,
as well as work motivation and reimbursement at the same time as it has a positive
and sizable effect on worker overall performance of PT Bentoro Adisandi Ivena
Batam.
References
Ardhani, J., dan Ratnasari, S.L. (2019).
Dukungan pekerjaan
mempengaruhi aktivitas manusia di
Pt. PLN Batam. Bagian Jurnal, 8 (2),
–385.
Command (2016) Dampak Tempat Kerja
terhadap Motivasi
Karyawan.
Koordinasi, 6 (2), 27-40.
Enny, M.; (2019): Manajemen Sumber
Daya Manusia. Pers Manajemen
Ubhara.
Farida, Umi., S.H. (2016): Manajemen
Sumber Daya Manusia II. Pers
Unmuh Ponorogo
Hardy (2020) Statistik ulasan yang bagus.
Perpustakaan Ilmiah CV
Kusumayanti, K, Ratnasari, Terbatas
-192
Priatno, d. (2016) Pelajari Alat Analisis
Data - Teknik Pemrosesan SPSS.
Gava Media.
Situmul, T.I. Dan Ratnasari, S.L. (2019)
Pengaruh Pengaruh
Kepemimpinan, Motivasi dan Kompensasi Pada Karyawan Pt.
Takamori Indonesia Bata. Majalah
Dimensi, 8 (3), 386-403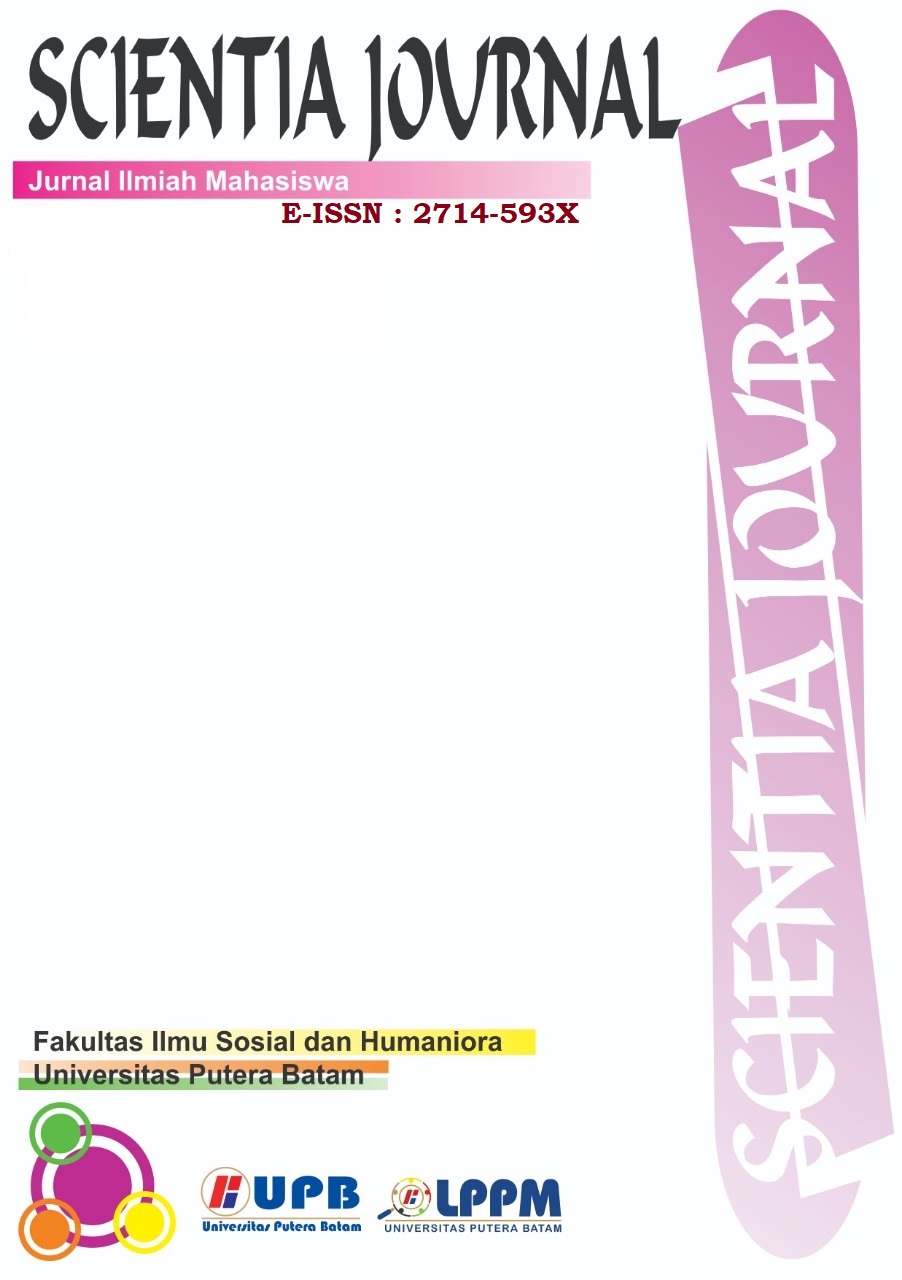 Downloads