PENGARUH KOMPENSASI, LINGKUNGAN KERJA DAN KEPUASAN KERJA TERHADAP KINERJA KARYAWAN PADA PT SAT NUSAPERSADA TBK
Abstract
For companies, the work environment is one of the most important things in a company. And with a good and well-maintained work environment, employee performance will also be better, so that they can achieve the expected company targets. Apart from the work environment, employee performance will also be supported by compensation and job satisfaction provided by the company. The sample selection of this study used a probability sampling technique using the Simple Random Sampling method. Random sampling is the taking of samples from the population which is done randomly without regard to the strata that exist in the population. The criteria in question are 230 samples are employees or employees who work at PT.Sat Nusapersada Tbk in the last 6 months, namely July to December, which are taken randomly without regard to strata. Simultaneously the variables of compensation, work environment and job satisfaction are collectively or Simultaneous have a significant effect on employee performance at PT Sat Nusapersada Tbk. Highly recommended for further research, the number of respondents should be increased, for example by taking samples using a sample of similar companies, so that the benefits of research have more impact on compensation, work and job satisfaction at the company.
References
Adha, R. N., Qomariah, N., & Hafidzi, A. H. (2019). Pengaruh Motivasi Kerja, Lingkungan Kerja, Budaya Kerja Terhadap Kinerja Karyawan Dinas Sosial Kabupaten Jember. Jurnal Penelitian IPTEKS. https://doi.org/10.32528/ipteks.v4i1.2109
Afandi. (2018). Pengaruh Lingkungan Kerja Dan Motivasi Terhadap Kinerja Pegawai Pada Kantor Unit Pelaksana Teknis Latihan Kerja. Ekonomi Bisnis.
Arifudin, O. (2019). Pengaruh Kompensasi Terhadap Kinerja Karyawan Di Pt. Global (Pt.Gm). Jurnal Ilmiah MEA (Manajemen, Ekonomi, & Akuntansi).
Changgriawan, G. S. (2017). Pengaruh Kepuasan Kerja dan Motivasi Kerja Terhadap Kinerja Karyawan One Way Production. Jurnal Agora.
Hanafi, B. D., & Yohana, C. (2017). PENGARUH MOTIVASI, DAN LINGKUNGAN KERJA, TERHADAP KINERJA KARYAWAN, DENGAN KEPUASAN KERJA SEBAGAI VARIABEL MEDIASI PADA PT BNI LIFEINSURANCE. Jurnal Pendidikan Ekonomi Dan Bisnis (JPEB). https://doi.org/10.21009/jpeb.005.1.6
Indra Yudha, R. (2018). Pengaruh Budaya Organisasi dan Kepuasan Kerja Terhadap Kinerja Karyawan pada PT. Jaya Abadi Sumber Pasifik Kota Jambi. Manajemen Dan Kewirausahaan.
Panjaitan, M. (2017). Pengaruh Lingkungan Kerja Terhadap Produktivitas Kerja. Management Analysis Journal.
Siagian, M. (2018). Pengaruh Gaya Kepemimpinan dan Kompensasi Terhadap Kinerja Karyawan PT Mega Telekom di Kota Batam. Jurnal Akuntansi Dan Ekonomika.
Sugiyono. (2017). BAB III Metode Penelitian Menurut Sugiyono 2017. Statistical Field Theor.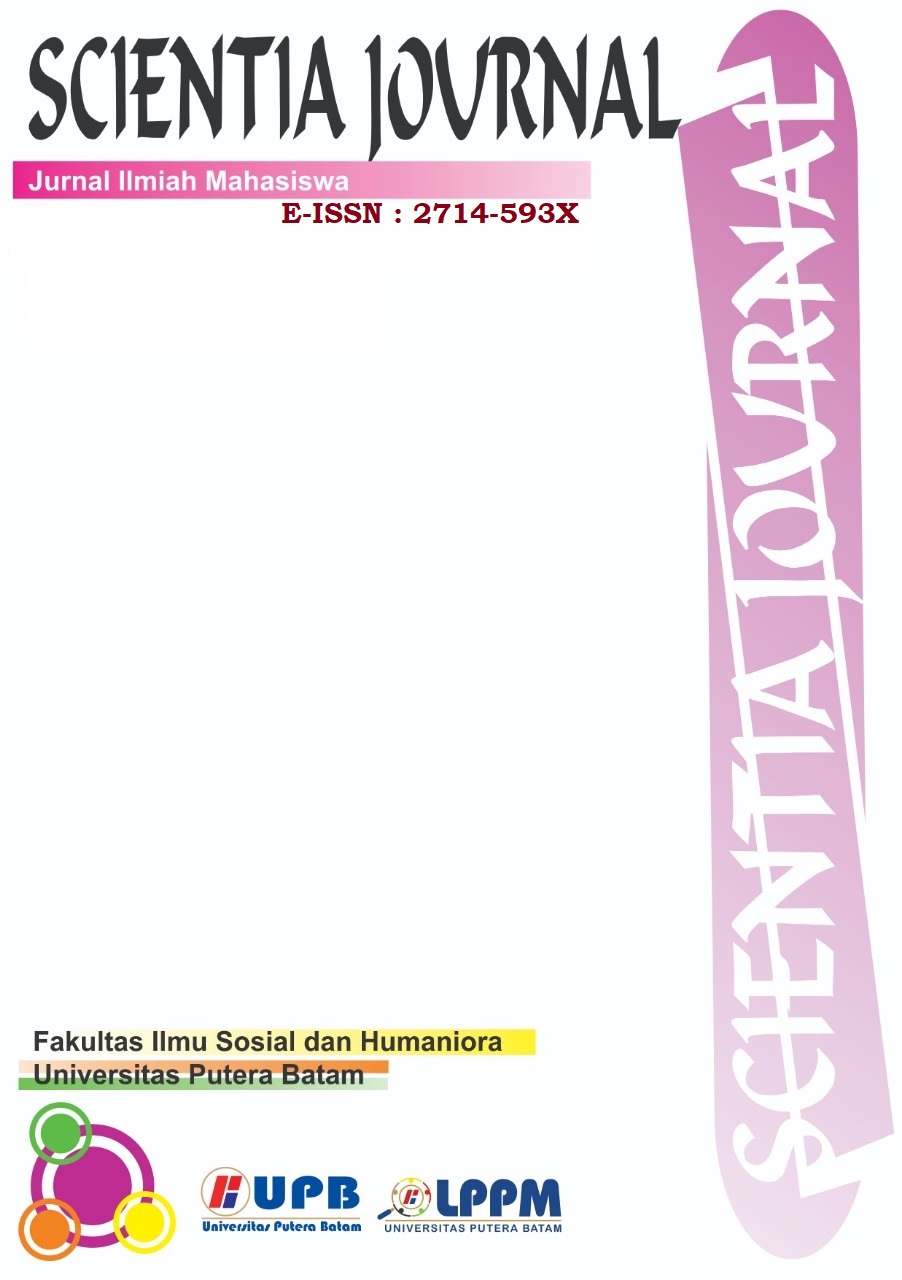 Downloads