PENGARUH HARGA DAN KUALITAS PELAYANAN TERHADAP KEPUASAN KONSUMEN PENGGUNA AIR BERSIH MASYARAKAT KAMPUNG AIR BATAM CENTER
Keywords:
Price, Service Quality, Consumer Satisfaction
Abstract
Natural resources are an asset for life that is very valuable and must be managed properly in order to membeikan good life. This study is based on frequent occurrence of dead water and consumer complaints that are less responded by managers. This study aims to determine the effect of price and service quality on user satisfaction of clean water users from the community of Batam Community Health Center. The object of this research is water users. The purpose of research to determine whether there is partial and simultaneous influence between independent variables tehadap dependent variable. Sampling technique using non-probability sampling method, the number of research samples as much as 111 respondents. Technical analysis using multiple linear regression analysis. Based on the results of research on the results of t test, t arithmetic for price and service quality is greater than t table, it can be concluded there are some positive influence and significant price on customer satisfaction, there is a positive and significant effect of service quality customer satisfaction. F test results are larger F table. Then it can be concluded that the variables price and service quality simultaneously have a positive and significant influence on.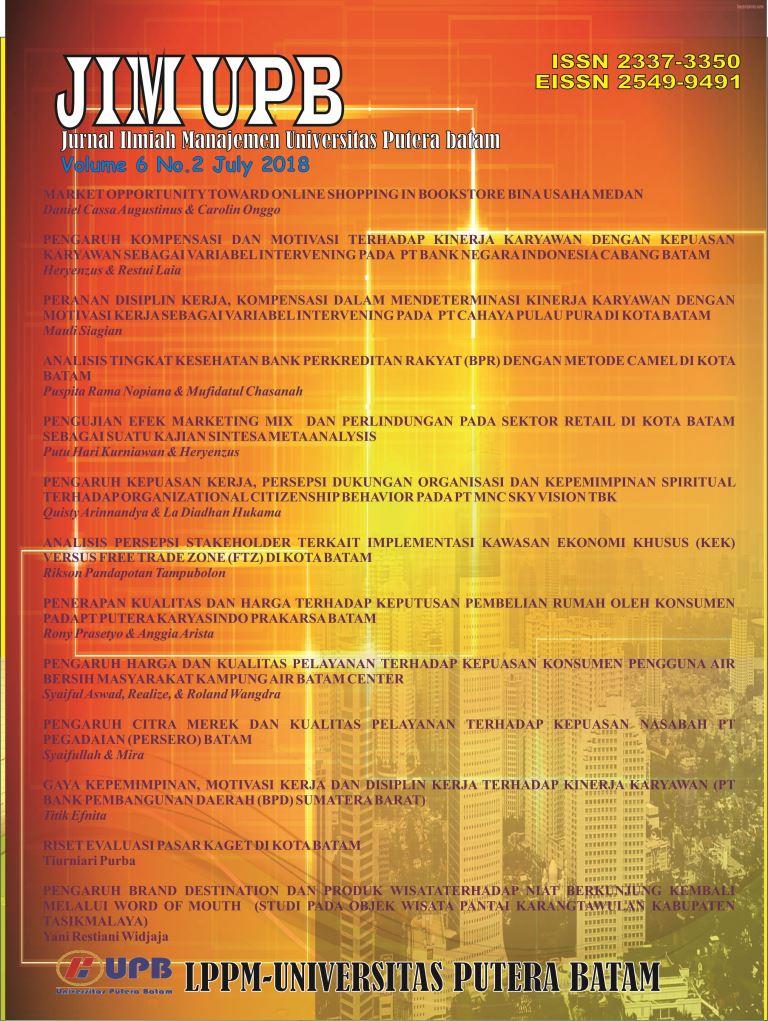 Downloads