ANALISIS IMPLEMENTASI ELECTRONIC GOVERNMENT TERHADAP PELAYANAN KTP ELEKTRONIK PADA SUKU DINAS KEPENDUDUKAN DAN PENCATATAN SIPIL JAKARTA BARAT DI TAHUN 2018
Keywords:
electronic identity card services, human resources,information technology
Abstract
The implementation of electronic identity cards have been applied since 2011. However, there are still many complaints from citizens where are showed up through social media and other conventional medias. This study aims to elaborate problems on the electronic identity cards services by public officials in the City of West Jakarta. This study finds that hardware and software problems are the main problems on this case which are not solve by the authority of the Population and Civil Registration Agency in West Jakarta. However, it can be resolved with the above authority in provincial and national levels. Another problems arise that the front offices of authority are not orderly able to control and make the queue line setting comfort for costumers; there is not sufficient information about procedural and mechanism for having electronic identity cards services in that office. Another relevant problems that have been resolved by Provincial Government of Jakarta are lacking of human resources such as civil officers in each agency. The City provides individual outsourcing and contract based employers with educational requirement minimum from graduated high school and certified on computer training. Therefore, the Agency provides a qualified of human resources and implements of electronic identity card services for 56 villages in West Jakarta with good and smooth activities. However, the quality of services is still not well-performed.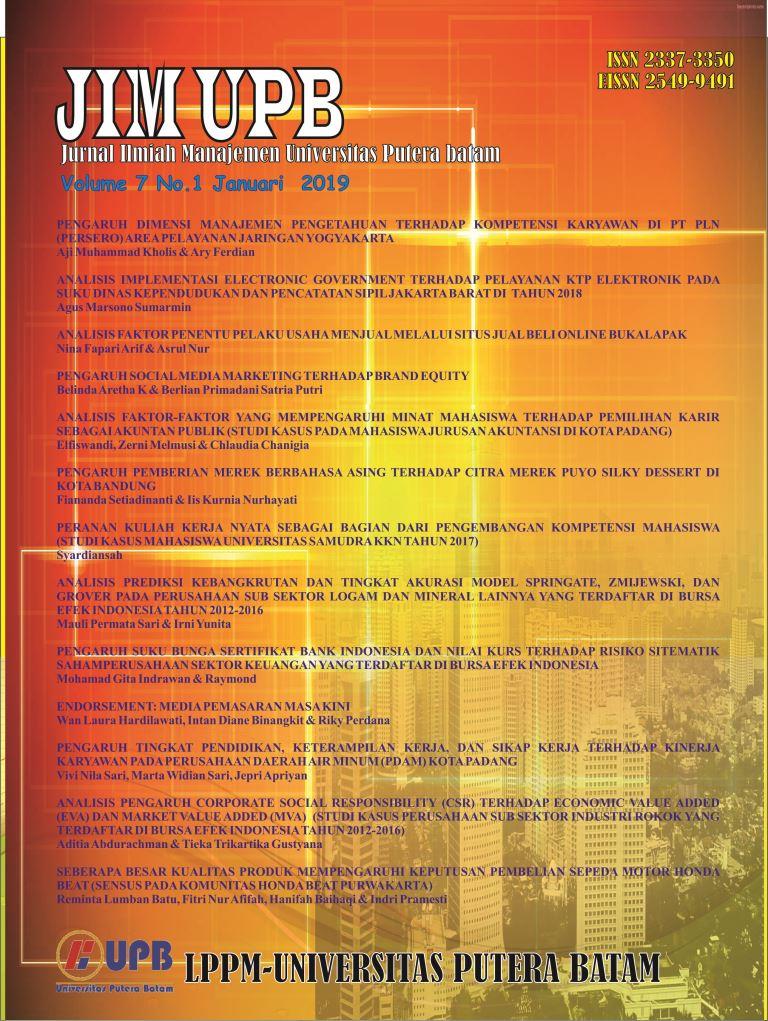 Downloads