ANALISIS FAKTOR-FAKTOR YANG MEMPENGARUHI MINAT MAHASISWA TERHADAP PEMILIHAN KARIR SEBAGAI AKUNTAN PUBLIK (STUDI KASUS PADA MAHASISWA JURUSAN AKUNTANSI DI KOTA PADANG)
Keywords:
Nilai; Intrinsik; Gender; Influence; Persepsi
Abstract
The objective of this study was to analyze what the factors can influence students for choosing a career as a public accountant. Respondents of this study were students majoring in the accounting department in Padang, at private universities and state universities (University Putra Indonesia "YTPK" Padang, Bung Hatta University, Andalas University, and University Negeri Padang). The sample in this study amounted to 100 respondents drawn using the formula Slovin. Data collection techniques using questionnaires. Data analysis technique used is multiple linear regression. The results are intrinsic values, perceptions of student, and job market considerations has a influence on tendency of students for choosing a career as a Public Accountant. While gender, parental influence, and knowledge of The Law no. 5 of 2011 on public accountants does not have a significant effect.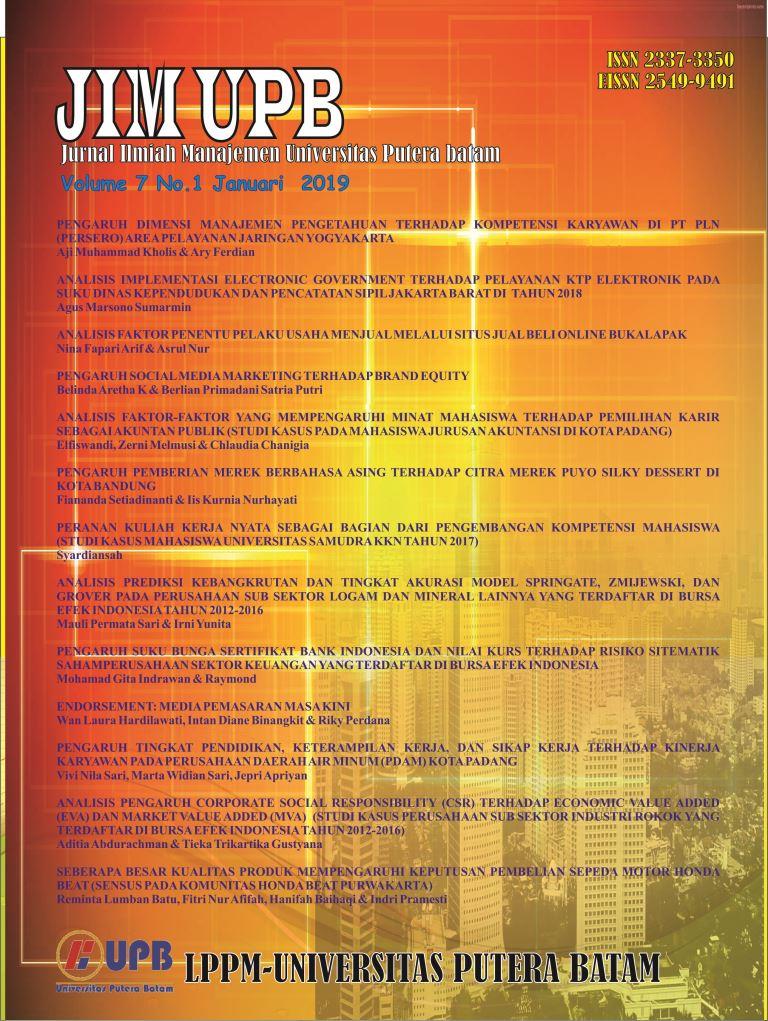 Downloads