PENGARUH DIMENSI MANAJEMEN PENGETAHUAN TERHADAP KOMPETENSI KARYAWAN DI PT PLN (PERSERO) AREA PELAYANAN JARINGAN YOGYAKARTA
Keywords:
knowledge management, Knowledge capture and/or creation, Knowledge sharing and dissemination, Knowledge acquisition and application, Competence
Abstract
The era of globalization requires companies to be able to create competitive advantages. Competitive advantages can be created through knowledge management within the company, which will later produce competent employees. Based on the preliminary study, employees of PT. PLN (Persero) APJ Yogyakarta still needs to improve its competence. This study aims to determine the effect of knowledge management dimensions on competencies at PT. PLN (Persero) APJ Yogyakarta. This study uses quantitative methods, with respondents all employees of PT. PLN (Persero) APJ Yogyakarta, amounting to 78 employees. The analysis technique in this study is path analysis techniques. Based on the results of the study, it was found that the knowledge management dimension simultaneously had a significant effect on employee competencies. Based on the partial influence of the dimensions of knowledge management, knowledge sharing & dissemination and knowledge acquisition & application are dimensions that have a significant influence on employee competencies.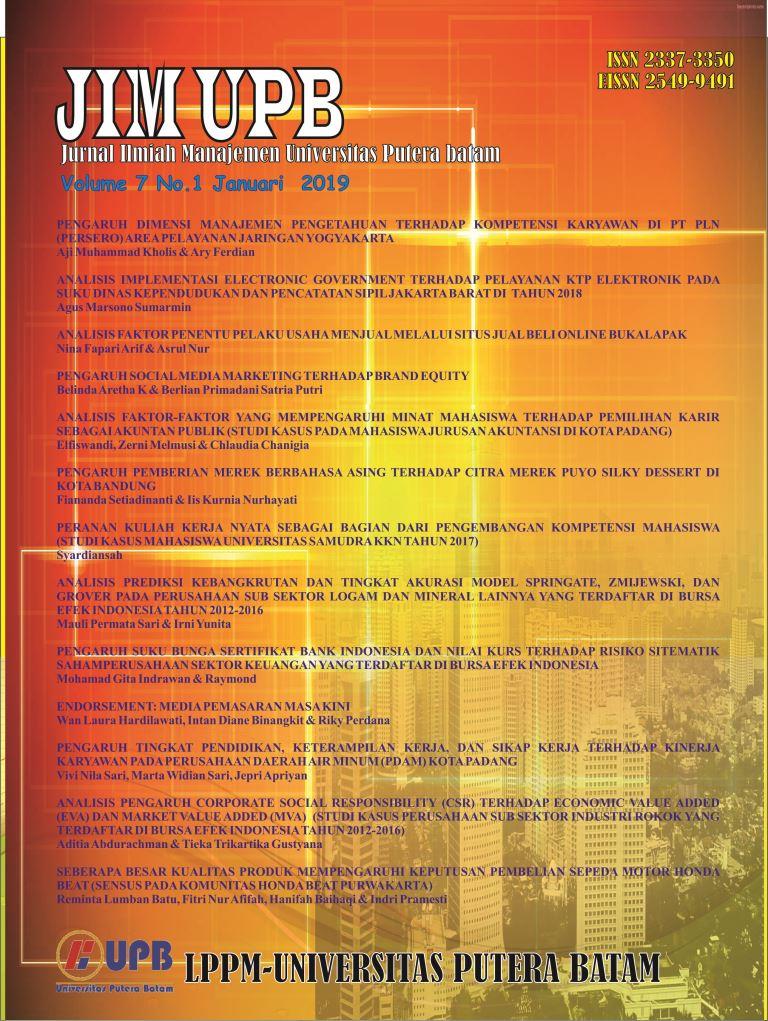 Downloads