PENGARUH SOCIAL MEDIA MARKETING TERHADAP BRAND EQUITY
Keywords:
Social Media Marketing, Brand Equity and Instagram
Abstract
This study aims to determine and analyze the effect of social media marketing on brand equity Jenius. This study uses independent variables is social media marketing and  dependent variable is brand equity. This study uses a quantitative method with a type of quasi-experimental research. In this study the authors determined the sample using probability sampling techniques, with respondents as many as 100 people. The data analysis technique used by the writer is descriptive data analysis, normality test, simple linear regression test, determination coefficient and hypothesis test.Based on the results of hypothesis testing using the t-test, the results show that social media marketing has an influence on Jenius brand equity. This is evidenced by tcount (6,728)> ttable (1,660). Based on the coefficient of determination, it is found that social media marketing has an influence of 31.6% on Jenius brand equity.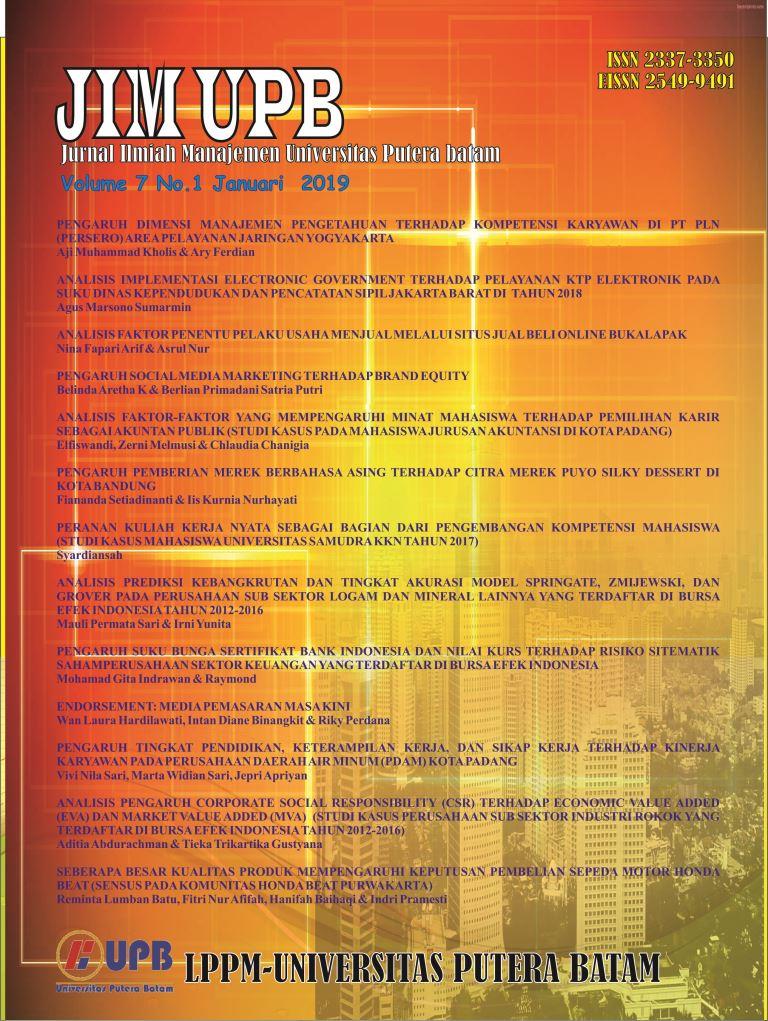 Downloads