ANALISIS PREDIKSI KEBANGKRUTAN DAN TINGKAT AKURASI MODEL SPRINGATE, ZMIJEWSKI, DAN GROVER PADA PERUSAHAAN SUB SEKTOR LOGAM DAN MINERAL LAINNYA YANG TERDAFTAR DI BURSA EFEK INDONESIA TAHUN 2012-2016
Keywords:
Bankcruptcy, Springate, Zmijewski, Grover, Accuracy
Abstract
The metal industry has weakened because of the increased price due to rising gas prices, causing increased costs which affected the profits' decrease. Even the World Bank predicts that gas prices will keep rising from 2017 to 2030. This study aims to explore the potential bankruptcy of other metal and mineral sub-sector companies listed on the IDX in 2012-2016 using the Springate, Zmijewski, and Grover models and to find out the accuracy of those models. There are 8 samples used in this study. The results of this study shows that there are 2 companies predicted to be healthy and 6 companies to go bankrupt based on the Springate model. The Zmijewksi and Grover models predicted that 8 companies are not potentially bankrupt. Zmijewski and Grover are the most accurate models in predicting the bankruptcy of the companies because they have a 100% accuracy rate, whereas Springate rate is 75%.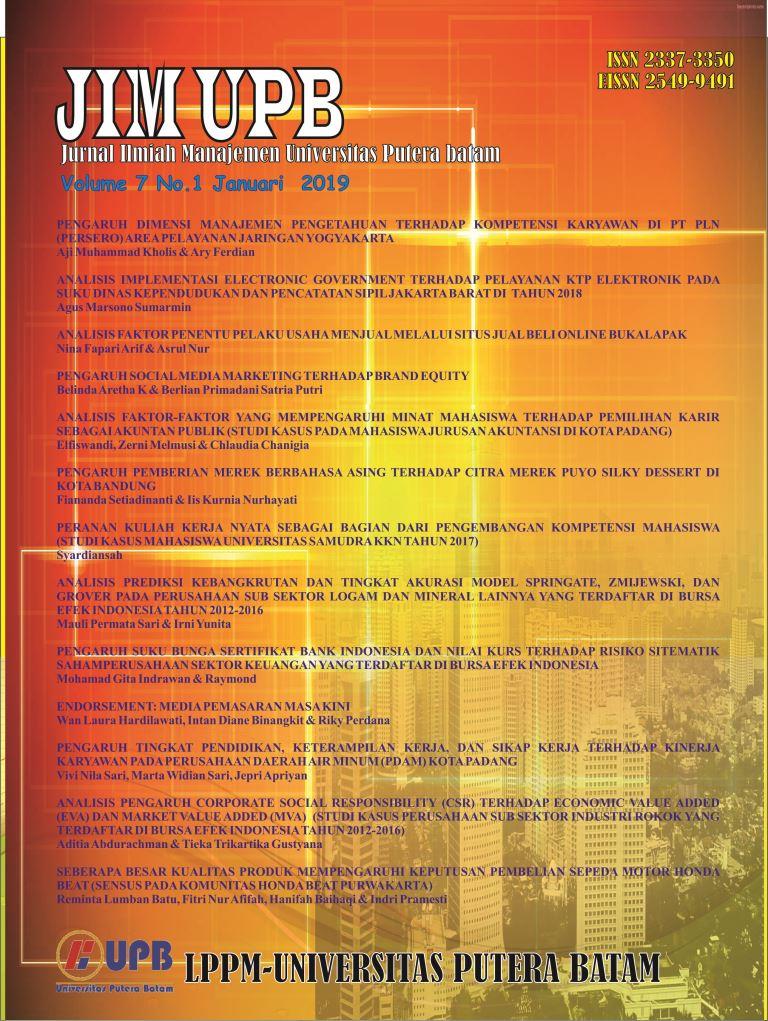 Downloads