ENDORSEMENT: MEDIA PEMASARAN MASA KINI
Keywords:
digital advertising, instagram, EPIC model
Abstract
Competition is very tight today requires that companies should always look for strategies new sales in order to compete with companies other, one of the activities of a company is sold for profit, to achieve the goal of a company is required in order to introduce and market products sold quickly, but not a lot of resources are wasted. The development of very fast internet technology currently impacting almost kesegala areas of human life, nearly all aspects of human life is influenced by the sale of the Internet is no exception. Their impact on the emergence of internet digital advertising trend by which the owner of the mark began to make digital media as media campaigns and new marketing. digital marketing activity that trends do today is social media to build brand endorsement. The phenomenon of this new marketing strategy becomes a rationale for researchers to examine how effective endorsement on instagram relation to the marketing of culinary product using approach EPIC.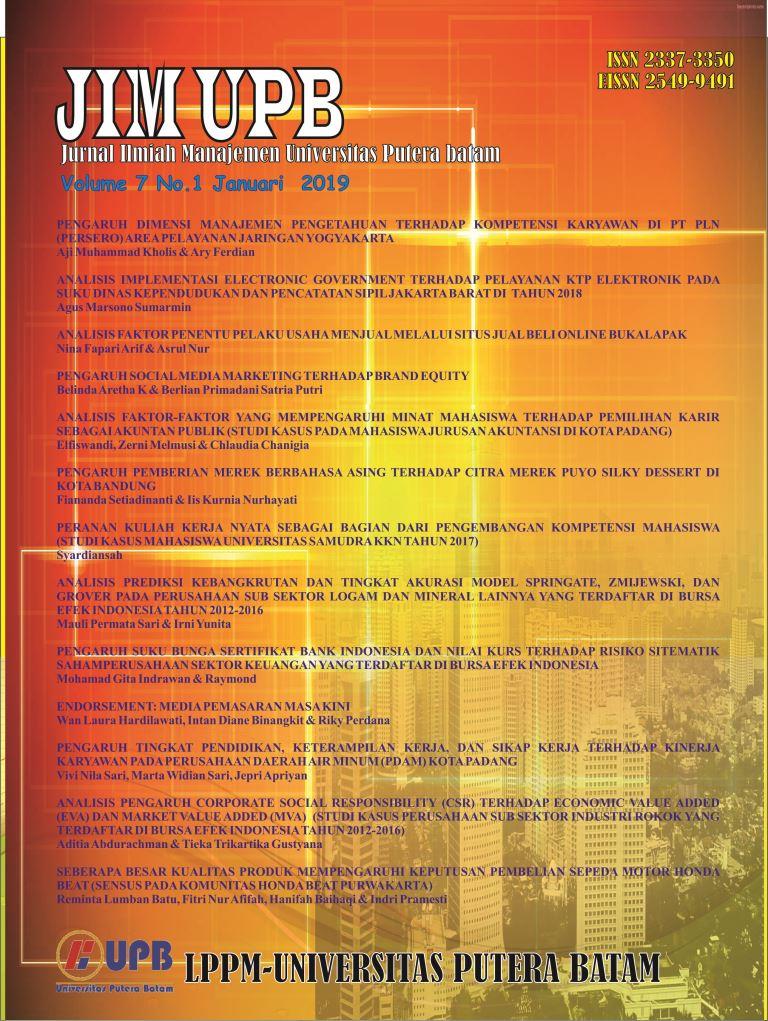 Downloads