THE INFLUENCE OF GEOGRAPHICAL OF GEOGRAPHICAL CLOSENESS INTO POLITENESS STRATEGIES AND FTAs IN INTERCULTURAL COMMUNICATION
INTERCULTURAL COMMUNICATION Yosi Handayani, yosi@polibatam.ac.id, Politeknik Negeri Batam
Yosi Handayani

Politeknik Negeri Batam
Abstract
Hall in Lauring (2011, p. 233) states that 'culture is communication and communication is culture'. People from different cultural background have different way of maintaining the relationship between speakers and hearers. Brown and Levinson (1987) believe that culture and politeness have significant effect toward the success of communication. They add that people need to show their awareness of other people's face want, public self-image. The hearers from some cultures are often imposed by the speakers from another culture since each culture has its own standard and value in categories the politeness. However, people come from two area which are geographically close often get no problem with politeness strategies when they have communication. Their geographic closeness make them easy to adopt and understand the culture, and then each of them know how to communicate in order not to threaten the hearers' face. Therefore, this essay intends to discuss about the comparison between politeness strategies in two cultures which are geographically close, Chinese and Japanese. It is assumed that those cultures can be closely related one to another because of the geographical position. In addition, the essay also discuses about the politeness strategy differences between two cultures which are geographically not close. In this term, the writer compares Chinese/Japanese and western cultures, especially English speaking countries. Moreover, the discussion also includes the explanation on how FTAs can occur in intercultural communication between Chinese, Japanese, and English speakers.
References
Allwood, J. (1985). Intercultural communication.
http://immi.se/eiw/texts/Intercultural_Communication_-_Jens_Allwood.pdf
Bowe, H and Martin, K. (2007). Speech acts and politeness across cultures. Cimmunication across cultures: Mutual understanding in global world (pp. 46-60). Melbourne: Cambridge University Press.
Brown, P and Levinson, S. (1987). Politeness: Some universals in Laguage usage. Cambridge: CUP
Cheung, CST. (2009). Politeness strategies of Chinese and American speakers.
Decapua, A and Wintergerst, AC. (2004). Crossing cultures in the language classroom. Michigan: The university of Michigan Press.
Fraser, B. (1990). Perspectives on Politeness. Journal of Pragmatics 14, 219-236. Retrieved October 29, 2014, from http://www.sciencedirect.com/science/article/pii/037821669090081N
Holmes, J. (2008). An Introduction to Sociolinguistics. Pearson Education Limited: England.
Huang, Y. (2008). Politeness Principle in Cross-Culture Communication.
Johnstone, B. (2008). Discourse Analysis. Meldon, MA, USA: Blackwell Publishing.
Kitao, K. (1987). Differences between politeness strategies used in requests by americans and japanese http://search.proquest.com/docview/63262209?accountid=10445
Lauring, J. (2011). Intercultural Organizational Communication: The Social Organizing of Interaction in International Encounters. http://papers.ssrn.com/sol3/papers.cfm?abstract_id=2008747
Leech, G. N. (1983). Principles of pragmatics . London: Longman
Niki, H., & Tajika, H. (1994). Asking for permission vs. making requests: Strategies chosen by japanese speakers of english. (). http://search.proquest.com/docview/62561446?accountid=10445
Spencer-Oatey, H. (2012). What is a culture. http://www2.warwick.ac.uk/fac/soc/al/globalpad/openhouse/interculturalskills/global_pad_-_what_is_culture.pdf
Shigemitsu, Y. (2006). Positive Politeness Strategies in Everyday Japanese Conversation.
Tao, L. (2010). Politeness in Chinese and Japanese verbal communication.
Yin, L. (2009). cultural differences of politeness in english and chinese.
Yu-Cheng, L. (2011). Comparison of Politeness and Acceptability Perceptions of Request Strategies between Chinese Learners of English and Native English Speakers. Asian Social Science, 7(8), 21-34. doi:10.5539/ass.v7n8p21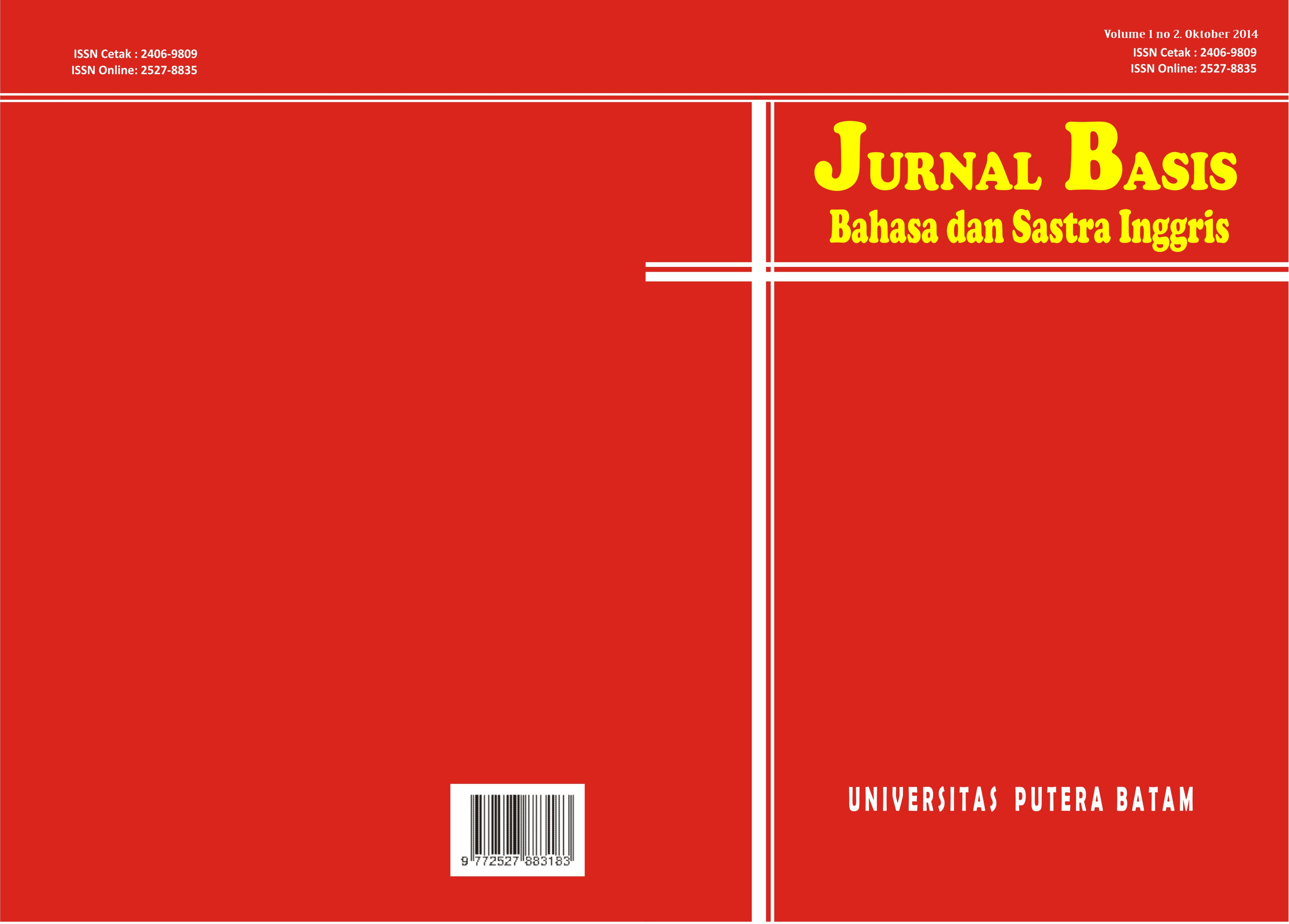 How to Cite
HANDAYANI, Yosi. THE INFLUENCE OF GEOGRAPHICAL OF GEOGRAPHICAL CLOSENESS INTO POLITENESS STRATEGIES AND FTAs IN INTERCULTURAL COMMUNICATION.
JURNAL BASIS
, [S.l.], v. 1, n. 2, p. 70-80, feb. 2018. ISSN 2527-8835. Available at: <
http://ejournal.upbatam.ac.id/index.php/basis/article/view/302
>. Date accessed: 13 aug. 2020.
Section
BASIS VOLUME 1 NO 2 OKTOBER 2014