PENERAPAN ATURAN HUKUM PERLINDUNGAN DAN PENGELOLAAN LINGKUNGAN HIDUP SESUAI DENGAN UU NOMOR 23 TAHUN 2009 DAN PP 27 TAHUN 1999
Wira Haryanti
Abstract
The spirit of regional autonomy in the administration of the Government of the Unitary State of the Republic of Indonesia has brought changes in the relationship and authority between the Government and regional governments, including in the field of environmental protection and management. In environmental management is actually an activity carried out between generations, because it includes multidiscipline.
 
To ensure the effective protection and environmental management of environmental and government agencies the government should coordinate, share information and cooperate to implement existing regulations so that in environmental planning, it is more leverage and beneficial for all sectors, both the environment and the communities surrounding it. Thus, to avoid the trap of environment-based development ideology and environmentally sound development paradigm of course more desirable. Of course, as far as this paradigm can be applied with consequent and high awareness, the results will be more sustainable and useful later on. With an environmentally-minded development paradigm, we preserve the ecology and sociocultural community to ensure better quality of community life. Through law No. 32 of 1999 is expected to protect and manage the environment will run better than ever.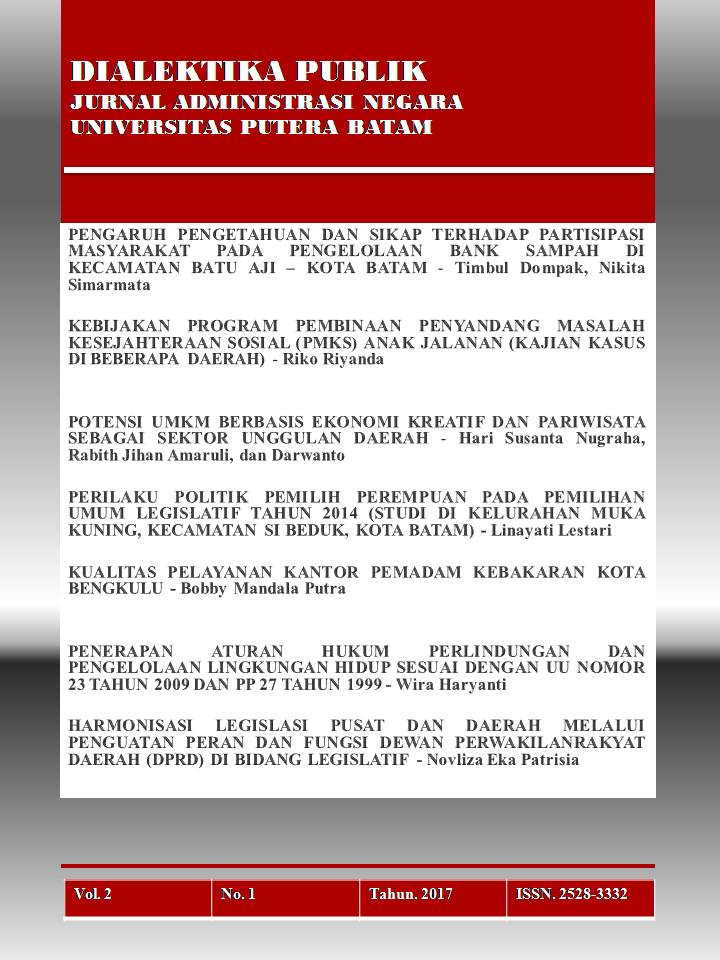 How to Cite
PUBLIK, Dialektika. PENERAPAN ATURAN HUKUM PERLINDUNGAN DAN PENGELOLAAN LINGKUNGAN HIDUP SESUAI DENGAN UU NOMOR 23 TAHUN 2009 DAN PP 27 TAHUN 1999.
Dialektika Publik : Jurnal Administrasi Negara Universitas Putera Batam
, [S.l.], v. 2, n. 1, p. 74-85, dec. 2017. ISSN 2621-2218. Available at: <
http://ejournal.upbatam.ac.id/index.php/dialektikapublik/article/view/229
>. Date accessed: 23 jan. 2020.