ISLAMIC CULTURAL APPROACH IN TEACHING ENGLISH
Dalmeri, Universitas Indraprasta PGRI Jakarta, dalmeri300@gmail.com
Keywords:
socialize the language, language society, socio culturally, reflects culture
Abstract
This paper analyzes the cultural approach to language learning is taught in English. A foreign language teacher has a responsibility to implement most of approaches above mention in order to socialize the language learners into what members of the target language society consider being linguistically and socio culturally appropriate behavior. Consequently, a successful language learner must be adapted in the culture (acculturation) of the target language.
References
Andrea. 2007. More English, Less Islam? An Overview of English Language Functions in the Arabian/Persian Gulf. Online Resources
Argungu, Dahiru Muhammad.1996.English, Muslims, and Islamization: Between Needs and Deeds. Proceedings of International Conference, IIU Malaysia.
Brewster, Jean, et al. 2002. The Primary English Teacher's Guide. Pearson Education Limited, England.
Carter, Nunan. 2001. The Cambridge Guide to TESOL. Cambridge University Press, United Kingdom.
Hedge, Tricia. 2000. Teaching and Learning in the Language Classroom. Oxford University Press, New York.
Mohd-Asraf, Ratnawati. 1996. Teaching English as a Second Language or Foreign Language: The place of Culture. Proceedings of International Conference, IIU Malaysia.
Pennycook, Alastair. 1999. Development, culture and language: ethical concerns in a postcolonial world. http://www.languages.ait.ac.th/hanoi_proceedings/pennycook.htm:
Peterson, Elizabeth and Bronwyn Coltrane Coltrane. 2003. Culture in Second Language Teaching. Online Resources.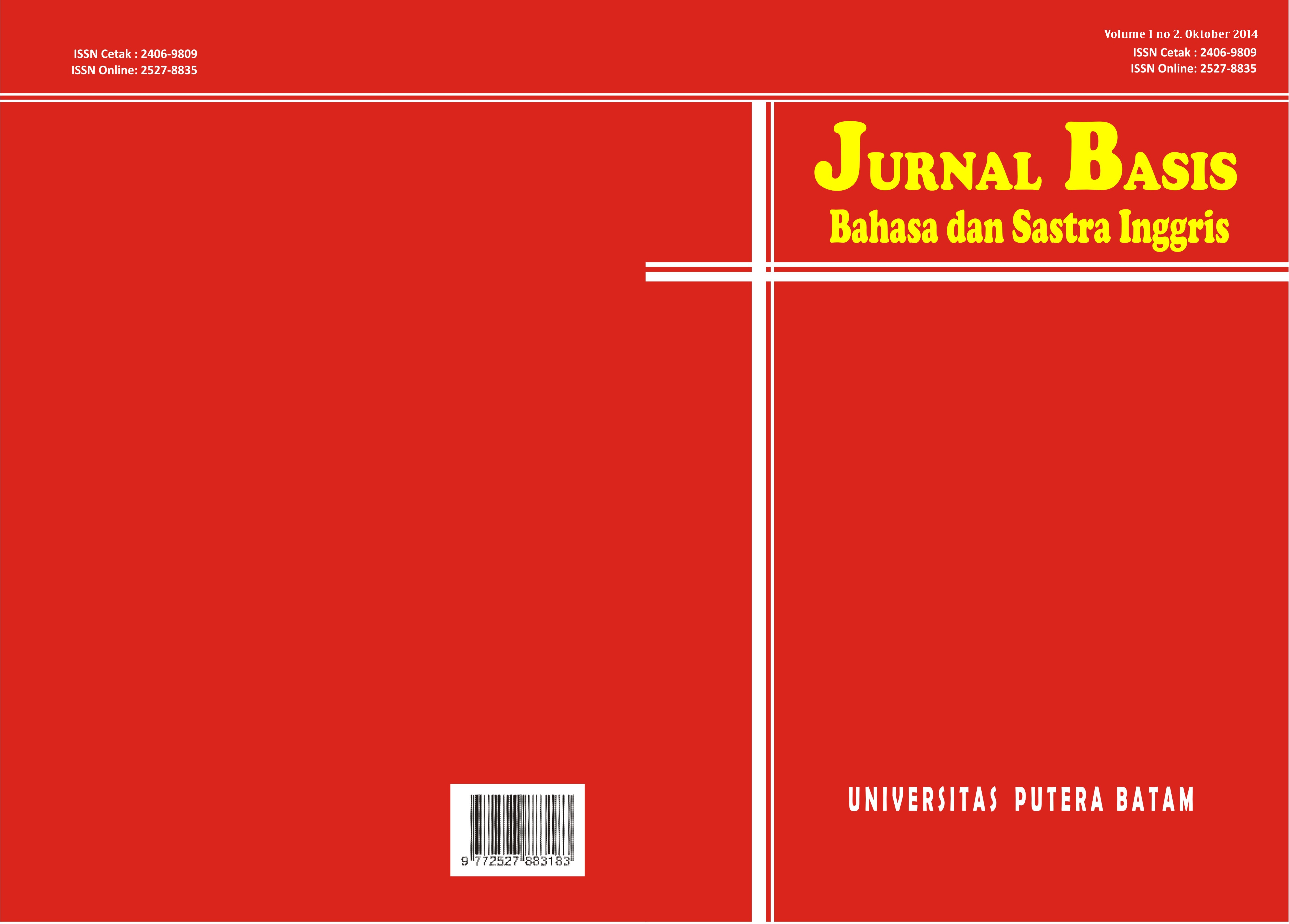 Downloads
Section
BASIS VOLUME 1 NO 2 OKTOBER 2014
License