RANCANG BANGUN ALAT PENDETEKSI KEBAKARAN UNTUK TUNARUNGU BERBASIS ARDUINO
Keywords:
Arduino uno, Deaf, Fire Detector, Internet of Things, Sensor
Abstract
Fire is a disaster that causes material losses, but can take lives. The cause of fires can be caused by human carelessness and also nature. Several preventions are carried out by utilizing technology to detect one of which is the Internet of Things. Fire detectors are designed for normal people, but difficult for the deaf. This research makes a tool that is more practical, faster and can be used by the deaf. The design in the form of a bracelet equipped with an ESP8266 can be connected via internet for notifications like vibrations and flashing lights if it occurs after a fire. Using Arduino Uno as a fire control and sensor, MQ-2 gas sensor, DHT 22 sensor to detect room conditions then it will be processed into data which will later be sent to the cloud server, namely Thingspeak. Functions as data storage and is read by the bracelet to provide notifications. The test includes the average time (ms) of the sending is temperature which 4.46, humidity 4.48, gas content 4.93, fire 4.21 and 4.16 and reading data is temperature which 3.55, humidity of air 3.53, gas content 3.72, fire 3.35 and 3.62.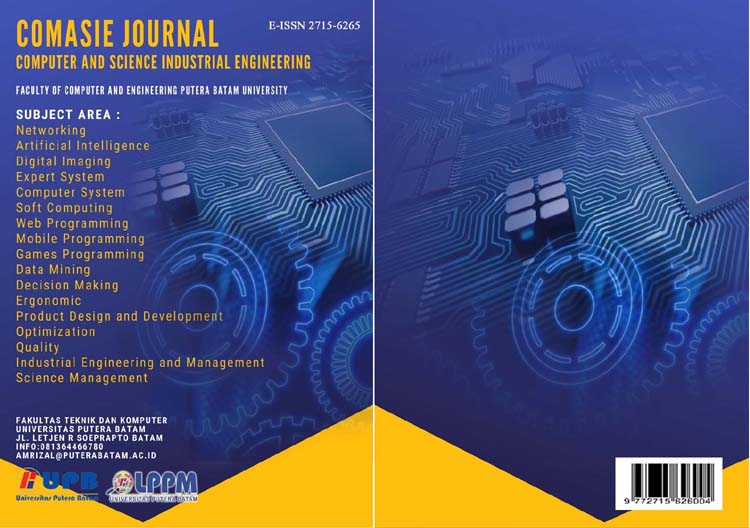 Downloads
How to Cite
Suhaili, & Simanjuntak, P. (2022). RANCANG BANGUN ALAT PENDETEKSI KEBAKARAN UNTUK TUNARUNGU BERBASIS ARDUINO. Computer and Science Industrial Engineering (COMASIE), 7(1), 18–27. Retrieved from https://ejournal.upbatam.ac.id/index.php/comasiejournal/article/view/5609