PERBAIKAN TATA LETAK PENYIMPANAN BARANG DI GUDANG PT STB
Keywords:
Garment Warehouse; Class Based Storage; ABC Classification; Placement of finished goods
Abstract
At this moment, garment care product in PT STB warehouse are not optimize as the part is not tidy up without considering part movement frequency, hence fast moving product have to pass several step to pull out. Purpose of this study is to create layout improvement for optimize the placing base on Class Based Storage method with ABC analysis to classify STB product. Step of this study will start from calculate the movement frequency, classify product base on the movement frequency, decide number of storage and propose the layout improvement with considering rack. Result of the study show frequency of the movement, product grouped to class A which is 2 product, class B which is  3 product and C which is 3 product. with this layout design garment warehouse, proposal able to increase the capacity of warehouse, with result that able to provide additional 40 Pallets.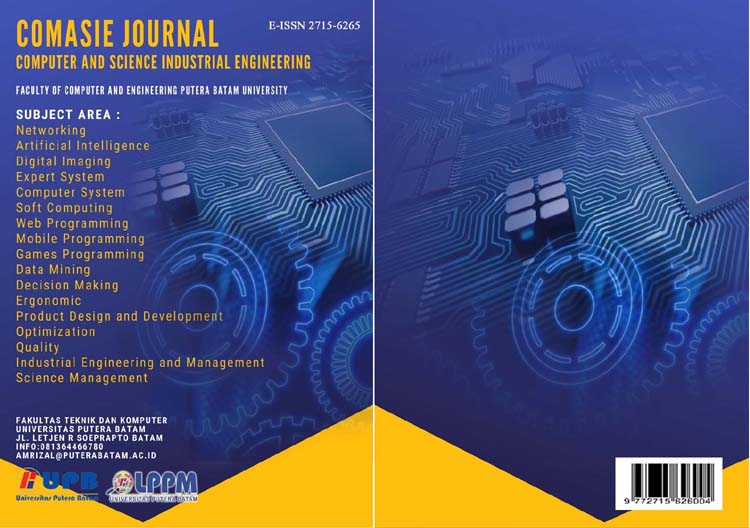 Downloads
How to Cite
Purba, N. S., & Asmarawati, C. (2022). PERBAIKAN TATA LETAK PENYIMPANAN BARANG DI GUDANG PT STB. Computer and Science Industrial Engineering (COMASIE), 7(1), 37–43. Retrieved from https://ejournal.upbatam.ac.id/index.php/comasiejournal/article/view/5645