ANALISIS HUMAN ERROR UNTUK MENGURANGI KECELAKAAN KERJA PADA PROSES PRODUKSI DI PT DUTA LOGISTIK ASIA
Keywords:
HEART; SHERPA; Carbon active
Abstract
ABSTRACT
Many work error that occur are caused by human themselves, which are called human error. Human error that often occur in production activityes can harm thet company in achieving production effectivenes and eficiency. Therefore, it's necesary to improve the performance of workers in order to reduce work error that often occur. Several methods for identifying human errors in clude the SHERPA and HEART methods. SHERPA is a qualitative human errors analysis method that uses task level as the basic input. HEART, on the other hand, is a quick, easy and accessible way to determine the risk of human error. PT Duta Logistik Asia is one of the companies that produces activated carbon in the city of Batam. The activated carbon process goes throuh several stages, namely the heating proces, the sieving process, and the packaging process. Based on the information obtained from the company, errors often occur when doing work which greatly affects the safety of workers and production output as a result of human error. Finding recommendations that are needed to reduce error in the activated carbon production proces using the SHERPA method are to carry out regular and thorough inspections and work on each process and provide periodic training to employees. The probability of error in every work activity in the activated carbon production process using the HEART method wherye the largest nominal human error probability value is 0.16. The process that may occur in human errors in the activated carbon production stage at PT Duta Logistik Asia is through the highest Human Error Probability (HEP) value of 0.544 which is found in the heating and packaging process of activated carbon.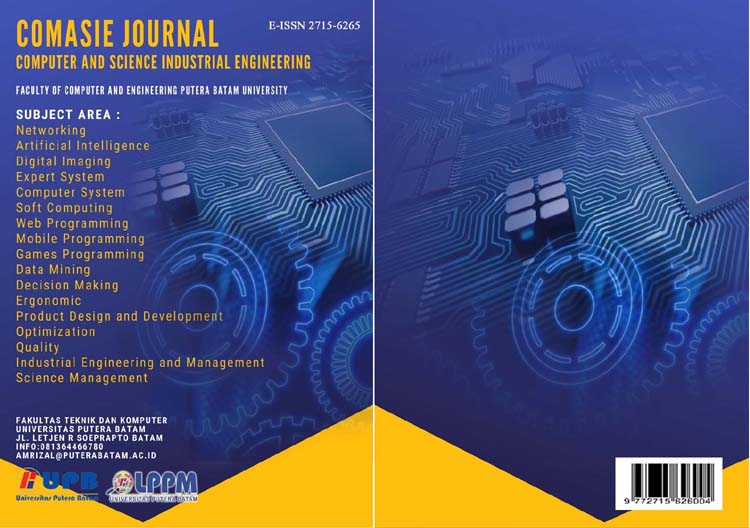 Downloads
How to Cite
Kristian Gea, O., & Zetli, S. (2022). ANALISIS HUMAN ERROR UNTUK MENGURANGI KECELAKAAN KERJA PADA PROSES PRODUKSI DI PT DUTA LOGISTIK ASIA. Computer and Science Industrial Engineering (COMASIE), 7(1), 83–95. Retrieved from https://ejournal.upbatam.ac.id/index.php/comasiejournal/article/view/5671