PENERAPAN ALGORITMA C4.5 UNTUK MEMPREDIKSI PENJUALAN BARANG PADA PT BATAM BANGUN PRATHAMA
Keywords:
Algorithm C4.5, Data Mining, Prediction, Sale of Goods
Abstract
PT Batam Bangun Prathama is a company engaged in the distribution of building and construction materials that imports building and construction materials such as iron tiles, angle iron, and others in Riau Islands. With 25 years of experience, PT Batam Bangun Prathama has been trusted by the Riau Islands community as a distributor of complete building and construction materials so that product standards cannot be doubted. At this time the problem that is being faced by the company when conducting the initial survey is that there are often cases where there is an imbalance between supply and demand for goods. The large number of buyers and the diversity of tastes in the goods they have makes it difficult for PT Batam Bangun Prathama to predict the best-selling items so that it cannot anticipate running out of these items by providing more stock than before. To overcome this, a prediction system is needed for the sale of goods that are most requested by consumers. This prediction will be useful to make it easier for the building stock provider at PT Batam Bangun Prathama in planning the supply of goods and informing the company about the products most purchased by consumers. The results of this research are a tree of sales prediction decisions with the highest gain value, namely price, quality and warranty as factors that greatly affect the availability of goods.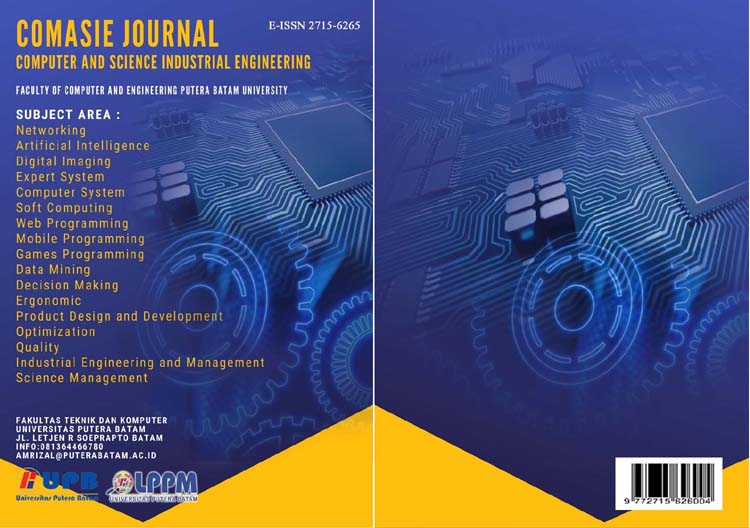 Downloads
How to Cite
Leonardo, & Elisa, E. (2022). PENERAPAN ALGORITMA C4.5 UNTUK MEMPREDIKSI PENJUALAN BARANG PADA PT BATAM BANGUN PRATHAMA. Computer and Science Industrial Engineering (COMASIE), 7(1), 127–133. Retrieved from https://ejournal.upbatam.ac.id/index.php/comasiejournal/article/view/5694