SISTEM INFORMASI PENJUALAN SEMBAKO BERBASIS WEB PADA TOKO VILLA BATAM
Keywords:
Keywords: sistem informasi penjualan, web, internet
Abstract

ABSTRACT
Technology disruption are aligned along with the development of the Batam Villa Shop, consumer demand for goods is also increasing with the demand for various types of goods from basic necessities to other basic needs. Currently, the existing system at Toko Villa Batam still uses a very traditional sales process, meaning that the entire sales process is carried out by recording books, namely in the ledger, then the sales model is still like other stores waiting for customers to come to the store. The system development model in this thesis research, the author uses a development design with the System Development Life Cycle (SDLC) model. Also, this model is the model most widely used by developers in software engineering today. The web-based sales information system at the Villa Batam store which has been completed is analyzed, planned, coded, designed, built using database technology, local servers and programming languages ​​to achieve research objectives and benefits.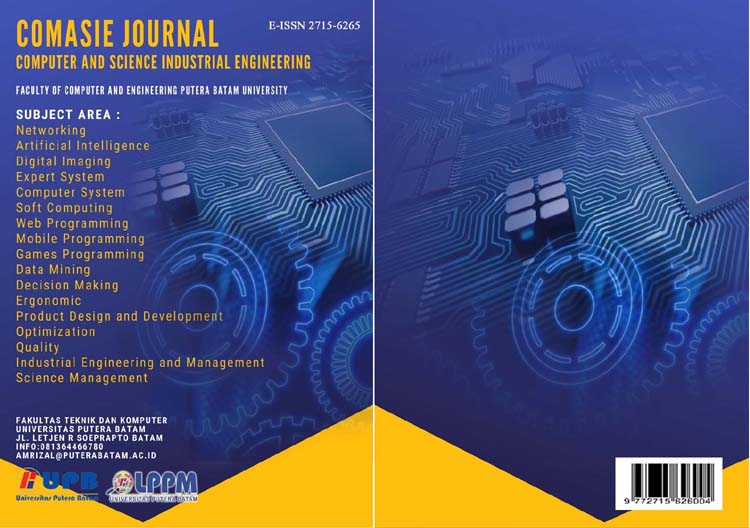 Downloads
How to Cite
Lumbantoruan, A., & Saragih, S. (2022). SISTEM INFORMASI PENJUALAN SEMBAKO BERBASIS WEB PADA TOKO VILLA BATAM. Computer and Science Industrial Engineering (COMASIE), 7(1), 117–126. Retrieved from https://ejournal.upbatam.ac.id/index.php/comasiejournal/article/view/5734