DECISION TREE TECHNIQUE DALAM MENENTUKAN PENERIMAAN KARYAWAN SUPER MARKET DI LOTTE GROSIR BATAM
Keywords:
C4.5 Algorithm,Employee Recruitment, Crtieria Standart
Abstract
The role of human resources in company activities is needed because they are the main factor in all of activities that will be carried out by the company to achieve its goals, both to gain profits and to maintain the company's business continuity. The quality of Human Resources (HR) is one of most important factors to increase the productivities of the performance of an organization or agency. One of the efforts to maximize the company's revenue by Super Market Lotte Wholesale Batam is the recruitment of employees by means of selection. The recruitment selection process has not yet been carried out in a professional manner, but is carried out by means of friendship, kinship and work relations. The method that will be used in this study is the C4.5 Algorithm classification with the aim of research to get employees who are in accordance with the company's determination, so that they can advance the company and can achieve sales targets well. The results of the classification using the C4.5 Algorithm are the rules of the highest gain value obtained, namely the entrance exam, achievement and graduate tests.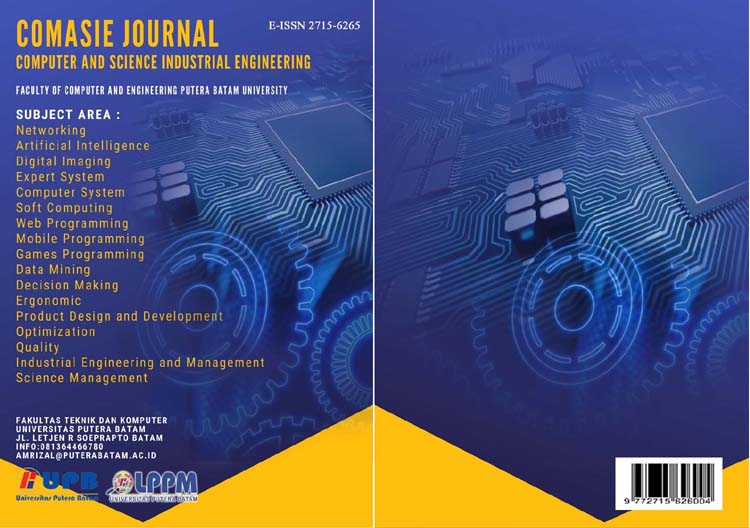 Downloads
How to Cite
aryanto, M. isrok, & Elisa, E. (2022). DECISION TREE TECHNIQUE DALAM MENENTUKAN PENERIMAAN KARYAWAN SUPER MARKET DI LOTTE GROSIR BATAM . Computer and Science Industrial Engineering (COMASIE), 7(1), 96–103. Retrieved from https://ejournal.upbatam.ac.id/index.php/comasiejournal/article/view/5741