PENGEMBANGAN SISTEM INFORMASI GOLAN TOUR TRAVEL DENGAN MENGGUNAKAN METODE RECEARCH DAN DEVELOPMENT BERBASIS WEB
Keywords:
Sistem Informasi Rental Mobil
Abstract
ABSTRACT
Associated with the development of the times and the progress of ternology and information, the learning system developed must be able to improve and quickly carry out development, facilities and existing ones. One of them that can be developed is to change information systems that are full of more effective and efficient knowledge systems. A web-free program for an information service for car rentals that is designed and built with the aim of providing information to users how to make reservations for car rentals online. It is a Web-based system built using PHP and MYQL databases. So that this system will provide convenience in information and car booking quickly and accurately.
Keywords: Sofware Developmen;SistemInformasi;,Web Rental Car.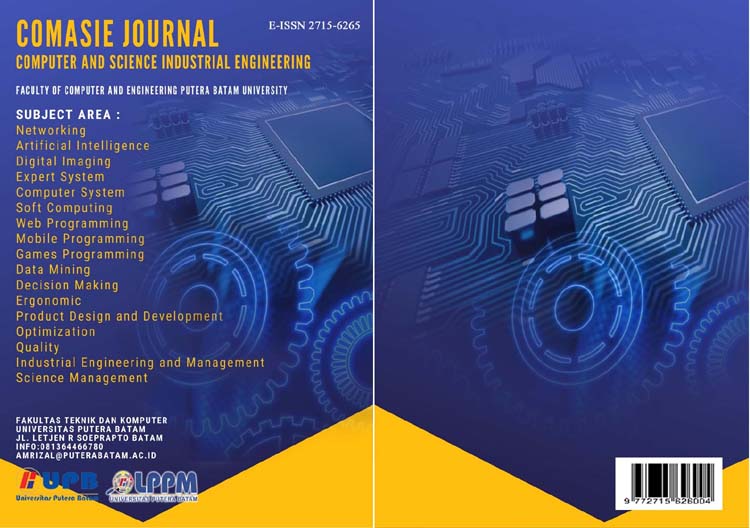 Downloads
How to Cite
Nando, & Pangaribuan, H. (2022). PENGEMBANGAN SISTEM INFORMASI GOLAN TOUR TRAVEL DENGAN MENGGUNAKAN METODE RECEARCH DAN DEVELOPMENT BERBASIS WEB. Computer and Science Industrial Engineering (COMASIE), 7(4), 58–64. Retrieved from https://ejournal.upbatam.ac.id/index.php/comasiejournal/article/view/6003