RANCANG BANGUN APLIKASI CONTROL GLUE DENGAN C# PADA PT SAT NUSAPERSADA.Tbk
Keywords:
C#, Glue, Microsoft SQL Server, Barcode, Visual Studio
Abstract
Technological developments in the application section have become a necessity for manufacturing companies. The development of the application aims to facilitate production activities, increase efficiency and effectiveness and minimize the occurrence of errors made by humans in assembly production process, like wrong installation glue, using expired or lifespan glue. Therefore, in this research, a Control Glue System application will be built which aims to support the production process in terms of controlling the part glue used in production. Part control is in the form of using barcodes on glue, project control validation and time expired glue and reporting. For the software development method using the waterfall method. The programming language used is C # (C Sharp) and the application used for programming IDE with Visual Studio. As for the database using Microsoft SQL Server Management Studio. The final result of the research is a Control Glue System application that is able to handle problems in production activities, script reports and research journals.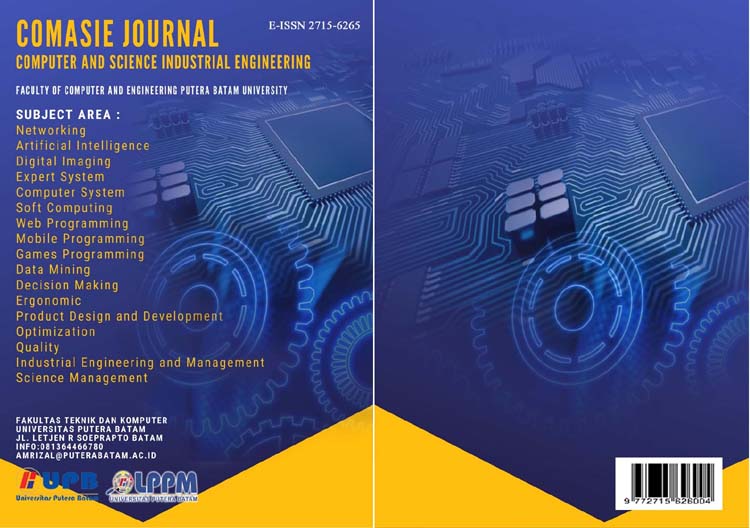 Downloads
How to Cite
Delifio Martha, M., & Amrizal. (2022). RANCANG BANGUN APLIKASI CONTROL GLUE DENGAN C# PADA PT SAT NUSAPERSADA.Tbk. Computer and Science Industrial Engineering (COMASIE), 7(4), 21–29. Retrieved from https://ejournal.upbatam.ac.id/index.php/comasiejournal/article/view/6027