PENGENDALIAN PERSEDIAAN BAHAN BAKU PADA UKM MEBEL DI KOTA BATAM
Keywords:
EOQ Method, Inventory Control, Raw Materials
Abstract
The decline in raw material inventory causes production to not run smoothly, this results in delays in the production process so that it cannot meet consumer needs. This study aims to: (1) determine the optimal amount of raw material inventory using the EOQ method (2) to determine the cost of inventory using the EOQ method. This research is a qualitative research. Collecting data in this study using observation, documentation and interviews. The research method in this study uses the Economic Order Quantity (EOQ) method. The result of this research is that in the EOQ method, the number of orders for raw material inventory is 11 tons with a frequency of ordering 5 times. To optimize the total cost by applying the number of orders using the EOQ method. Because the calculated EOQ method produces a total cost of Rp. 8,378,544. From the results of this study concluded that the EOQ method can optimize raw material inventory and lower costs. So from this research, it is expected for companies to apply the EOQ method so that raw material inventory runs smoothly at economical prices.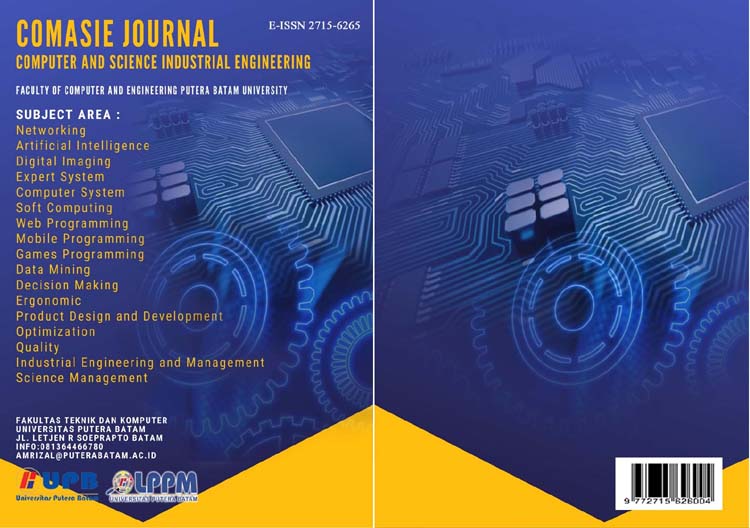 Downloads
How to Cite
Siahaan, J., & Sugianto, W. (2022). PENGENDALIAN PERSEDIAAN BAHAN BAKU PADA UKM MEBEL DI KOTA BATAM. Computer and Science Industrial Engineering (COMASIE), 7(7), 105–115. Retrieved from https://ejournal.upbatam.ac.id/index.php/comasiejournal/article/view/6049