IMPLEMENTASI BACKUP KONEKSI UJIAN BERBASIS KOMPUTER DI SMK PUTRA JAYA CENTRE BATAM
Keywords:
Backup, Mikrotik, Network, Router, Server..
Abstract
ABSTRACT
The use of information and communication technology, especially the use of computer networks as a means of delivering data and information, continues to increase. Technology and computer network systems are needed to share useful information to improve the learning of each student and teacher. The purpose of this research is to have a system that backs up the network so that it is always stable and can reduce the risk of breaking the internet connection when conducting computer-based exams at school. The method used in this study uses observation of data collection at the Putra Jaya Centre Vocational High School, as well as analyzing the data obtained from the school and the question and answer method, namely taking data from the supervisor of the Putra Jaya Centre Vocational High School and analyzing the data obtained. In this study, the failover system configuration applied to the mikrotik router can run well, namely when accessing internet connection data ISP 1 (Telkom) goes offline, ISP 2 (Mifi smartfren) will automatically act as a backup to access the internet connection. All users or clients can be backed up by the Mifi Smartfren modem which acts as ISP 2 (Mifi Smartfren) when ISP 1 (Telkom) is offline.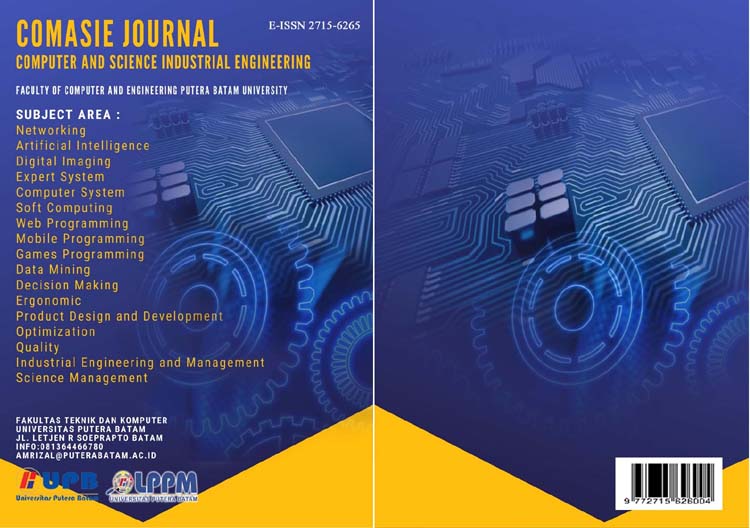 Downloads
How to Cite
pragasiwi, galih, & Eko Suharyanto, C. (2022). IMPLEMENTASI BACKUP KONEKSI UJIAN BERBASIS KOMPUTER DI SMK PUTRA JAYA CENTRE BATAM. Computer and Science Industrial Engineering (COMASIE), 7(4), 148–158. Retrieved from https://ejournal.upbatam.ac.id/index.php/comasiejournal/article/view/6106