PENERAPAN MODEL UTAUT DALAM PENERIMAAN DAN PENGGUNAAN LEARNING MANAGEMENT SYSTEM PADA MASA PANDEMI COVID-19
Keywords:
Behavior intentions;LMS;User behavior;UTAUT model;SmartPLS
Abstract
The Covid-19 pandemic requires that learning activities in school must be carried out online in order to avoid interactions that can trigger an increase victims of the virus. 008 Sagulung Elementary School is the one of the schools that implement online learning, therefore an analysis is needed to find out about how the acceptance of the LMS used is. This reseacrh was conducted using the UTAUT model with the independent variables; Performance expectancy, Effort expectancy, Social influence, Facilitating conditions and the dependent variables; Behavior intentions and User behavior. Data was collected by distributing questionaires using purposive sampling rechnique to 105 respondents consisting of teachers and students. The data processing is caried out using software SmartPLS 3.2.9 version. The result obtained from the research were, the Behavior intentions of the system is influenced by Performance expectancy, Effort expectancy, and Social influences, while the User behavior is influenced by Facilitating conditions and Behavior intentions.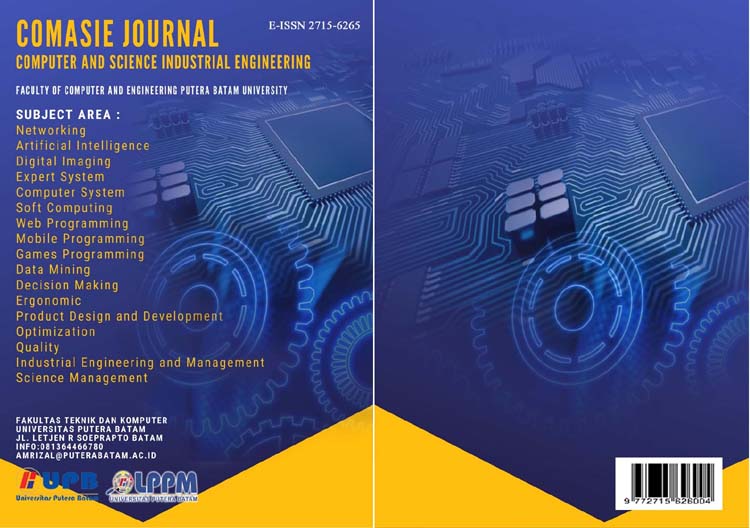 Downloads
How to Cite
Andarwati, A. P., & Rika Harman. (2022). PENERAPAN MODEL UTAUT DALAM PENERIMAAN DAN PENGGUNAAN LEARNING MANAGEMENT SYSTEM PADA MASA PANDEMI COVID-19. Computer and Science Industrial Engineering (COMASIE), 7(4), 111–121. Retrieved from https://ejournal.upbatam.ac.id/index.php/comasiejournal/article/view/6117