ANALISIS POLA PEMBELIAN PRODUK MENGGUNAKAN ALGORITMA APRIORI PADA TOKO SURYA ELEKTRONIK
Keywords:
Information System; Data mining; Appriori algorithm; Tanagra software
Abstract
Sales transaction data unmanaged at the toko surya elektronik causes the absence of proper patterns in the procurement of goods and layouts that are not in accordance with consumer behavior. This greatly affects the level of sales and marketing strategy. The absence of consumer analysis through transaction data is a problem faced by toko surya elektronik in increasing sales. So we need an analysis that can help the toko surya elektronik in providing information about behavior of the consumers and what items are needed, so that the toko surya elektornik can ensure the inventory of goods according to consumer needs. This study applies a data mining calculation technique using appriori algorithm and managed on the Tanagra software. This research will help toko surya elektronik organize inventory and layout of goods according to consumer interests based on the value of support and confidence.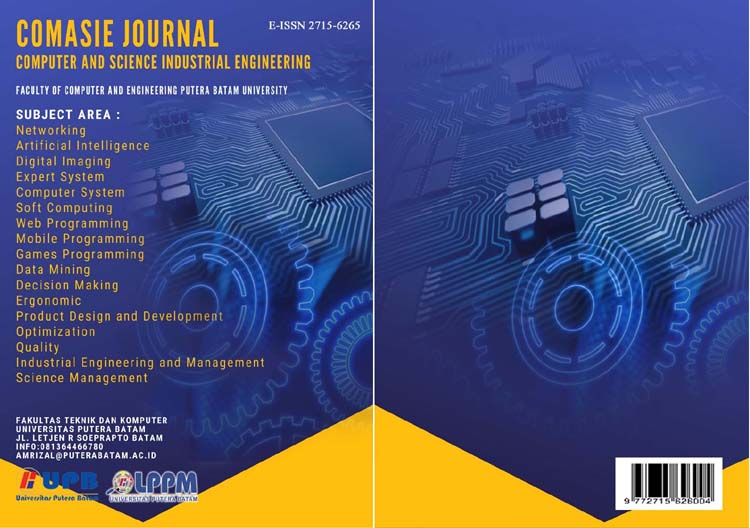 Downloads
How to Cite
Larisma Nursinta Nainggolan, & Elisa, E. (2023). ANALISIS POLA PEMBELIAN PRODUK MENGGUNAKAN ALGORITMA APRIORI PADA TOKO SURYA ELEKTRONIK. Computer and Science Industrial Engineering (COMASIE), 7(6), 26–31. Retrieved from https://ejournal.upbatam.ac.id/index.php/comasiejournal/article/view/6208