PENERAPAN FUZZY LOGIC UNTUK PEMILIHAN KENDARAAN RODA DUA DENGAN METODE MAMDANI PADA PT GRAHA AUTO PERKASA
Keywords:
Fuzzy Logic, Mamdani, MATLAB, Motorcycle Selection
Abstract
One of the famous motorcycle brands in Indonesia, one of which is a Yamaha brand motorcycle marketed by PT Graha Auto Perkasa. Each motorcycle has different specifications. Motorcycles are born with various brands, and other specifications. Motorcycles are a very necessary means of transportation, because owning and using a motorbike can support the needs of user activities. In addition, motorcycles are easier and more practical than other means of transportation to support all user activities. Therefore, the need for motorcycles is very high. Because fuzzy logic is very flexible so it accepts tolerance for data that is not completely correct or not completely wrong, and is used as a way of mapping problems from input to expected output. By using the Mamdani fuzzy method, it can make it easier for PT Graha Auto Perkasa to offer every motorcycle product without having to explain all the criteria or specifications of each motorcycle because consumers only input data that matches the criteria desired by the consumer. And by using Mamdani fuzzy logic, consumers can get accurate results in determining the selection of Motorcycles with the specifications obtained, before making a purchase.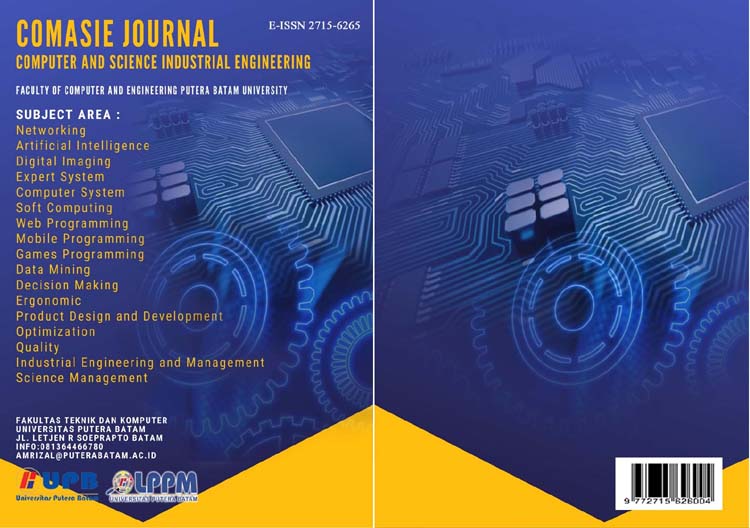 Downloads
How to Cite
Steven, S., & Handoko, K. (2022). PENERAPAN FUZZY LOGIC UNTUK PEMILIHAN KENDARAAN RODA DUA DENGAN METODE MAMDANI PADA PT GRAHA AUTO PERKASA. Computer and Science Industrial Engineering (COMASIE), 7(7), 11–18. Retrieved from https://ejournal.upbatam.ac.id/index.php/comasiejournal/article/view/6261