USULAN PENINGKATAN KINERJA MESIN PENGEMAS ROKOK PADA PT XYZ
Keywords:
Overall Equipment Effectiveness (OEE), Six Big Losses, Fishbone Diagram, FMEA
Abstract
PT XYZ is a tobacco and white tobacco manufacturer. In the production process, the company uses GD-X1 packaging machine. Increased usage of the machine can affect the performance of the machine and reduce the performance of the machine. The object of this study was to decisive the Overall Equipment Effectiveness (OEE) of the GD-X1 machine and identify the root causes and performance improvements of the GD-X1. The results of OEE calculation on the GD-X1 machine from January to December 2021 showed OEE values of 47.01%. Based on the six big loss factors, the largest factor is 77.02% speed loss. Failure priority is based on the highest RPN value. This is part and component damage with an RPN value of (210). Proposals for improvement by creating management standards for parts and components.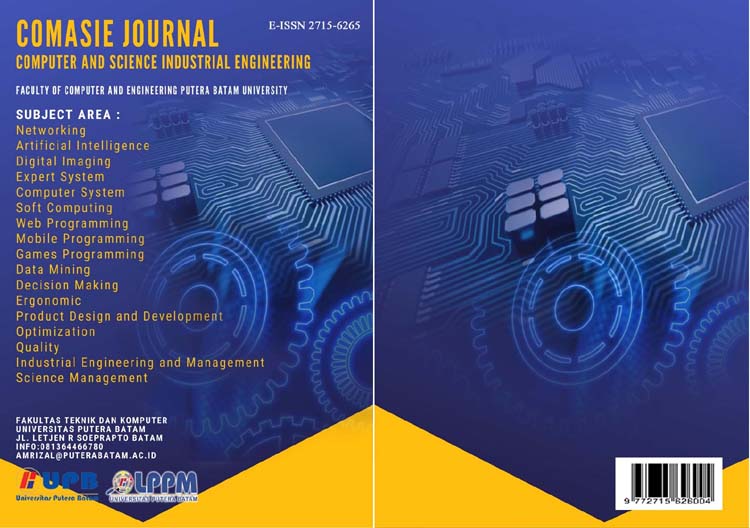 Downloads
How to Cite
Mauliddia Yanti, & Sugianto, W. (2022). USULAN PENINGKATAN KINERJA MESIN PENGEMAS ROKOK PADA PT XYZ. Computer and Science Industrial Engineering (COMASIE), 7(7), 53–62. Retrieved from https://ejournal.upbatam.ac.id/index.php/comasiejournal/article/view/6299