RE-DESIGN TANGGA PESAWAT UNTUK LOADING DAN UNLOADING KURSI PADA PESAWAT AIRBUS 320 NEO DI PT BAT
Keywords:
Redesign, Aircraft Ladder, EFD, Anthropometry
Abstract
PT. Batam Aero Technic which is a subsidiary of Lion Air airline that focuses on Maintenance, Repair and Overhaul (MRO) or maintenance of aircraft. One of the maintenance in the BAT hangar is the maintenance of the aircraft cabin section which is commonly called the Cabin Base Maintenance (CBM) Division. The CBM Division is responsible for the interior of the aircraft, starting from small to large scale repairs. In the initial observation, there was the biggest complaint of work posture of 66.67%, pain in the upper neck when lifting airplane seats manually and using stairs that did not fit properly. So it is important to design a tool to reduce musculoskeletal complaints. The aim of the research is to design ergonomic stairs using the EFD method to determine design specifications and meet user needs and anthropometric measurements with NBM. Then, a survey by distributing questionnaires to obtain the design parameters of the transportation equipment developed with the results of the unloading size with Dimension Platform 4,14 m x 404 m, Height Min 1 m | Max 4,5 m, Structure Materials Body and Frame : Structure Steel with Coating, Electrical Control Panel Specification Remote Control / Wireless, Control panel box, Motor 1.5 HP 380 volt 3 phase, Flow Rate 3.2 LPM/210 bar. Others Specification Included, Hydraulic Jack Mounting, Tire Wheel c/w steering towing, Aluminum platform layer Railing, Rubber Bumper, Manual Box, Safety Locking Devices, 2 sets of Rack Gear with Electric Solenoid Release. The design developed is valid according to user needs and according to the 5% significance level and is better than the prefix design due to a more ergonomic ladder position and faster loading/unloading seats.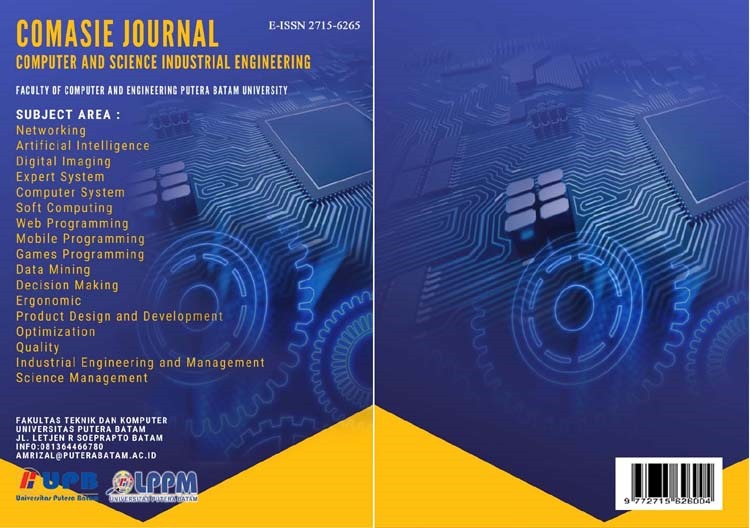 Downloads
How to Cite
Firdaus, A., & Zetli, S. (2023). RE-DESIGN TANGGA PESAWAT UNTUK LOADING DAN UNLOADING KURSI PADA PESAWAT AIRBUS 320 NEO DI PT BAT. Computer and Science Industrial Engineering (COMASIE), 9(3). https://doi.org/10.33884/comasiejournal.v9i3.7663